Zierman

Joe Zierman is someone I met on the MMC (Mighty Mini Con) Forum and who I met personally at the Grand National Comic Book and Toy Show in March 2005. Joe will be sending me a bio soon but in the meantime please enjoy his art which I must say is great.


Hey DOC, Here are a few submission pieces for the gallery. I've typed up a few words that apply to the attached pics. First the Black and White pieces

Page 2 of pencils for Big Bang Comics 34, plotted by Chris Ecker and scripted by Gary Carlson and Ed DeGeorge. The issue got a nice write-up from Adam McGovern in The Jack Kirby Collector #31. Adam writes,"One of the best-produced Kirby pastiches in years arrives in the plain black-and-white wrapper of Image's low-fare Big Bang, an underappreciated but long running entry in the burgeoning genre of savvy retro.

Several fans from Gene Colan's yahoo group got together to pay tribute to Gene in the form of a comic featuring a number of characters "The Dean" worked with over the years. I penciled and inked 6 pages scripted by fellow Gene fan Kevin Hall (Daredevil #400). The work wasn't ever intended for publication, given obvious copyright issues, rather as a tribute to one of the greats

This piece features Big Bang's Knight Watchman with the Pink Flamingo (Big Bang/KW bad guy), as another take on the classic Amazing Fantasy #15 cover. Knight Watchman has always been Big Bang's Batman, and I've noted a number of similarities between the AF#15 cover and Detective Comics #27 's cover (as well as between the Batman and Spider-Man characters). So, this KW piece brings my personal influences full circle, in a way.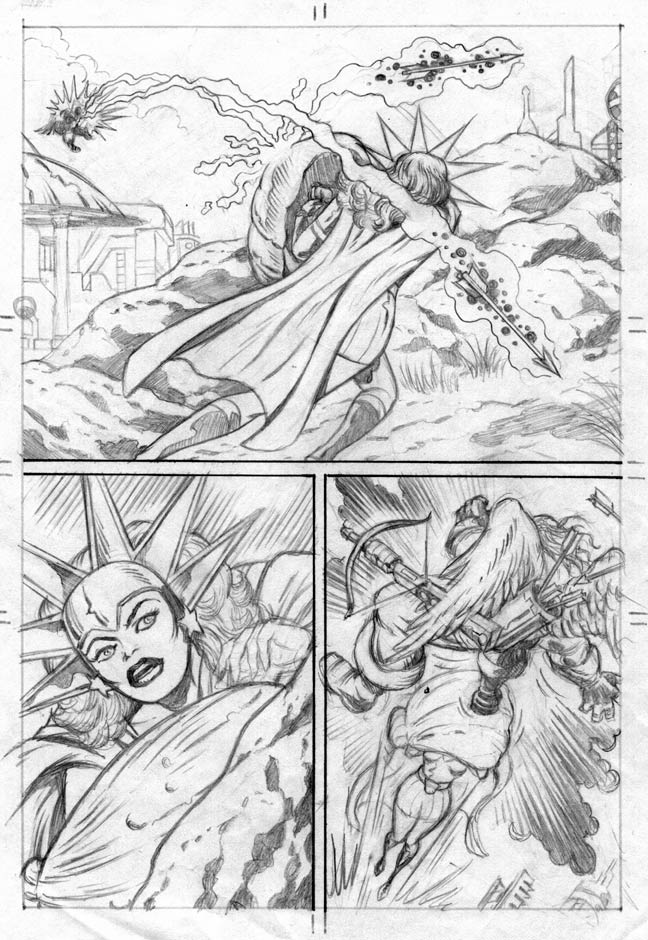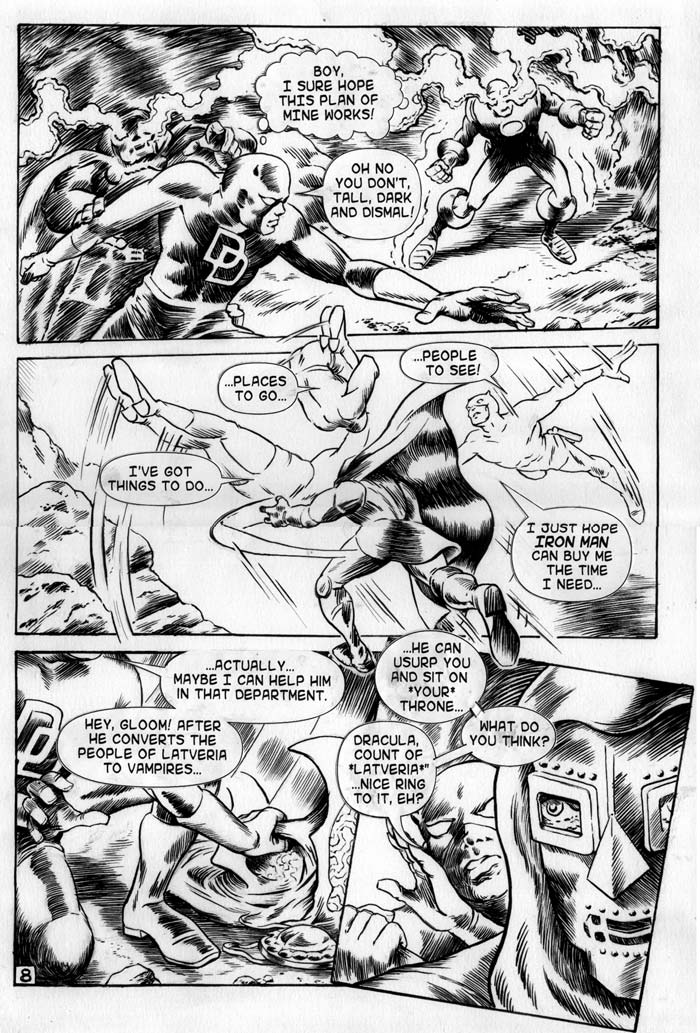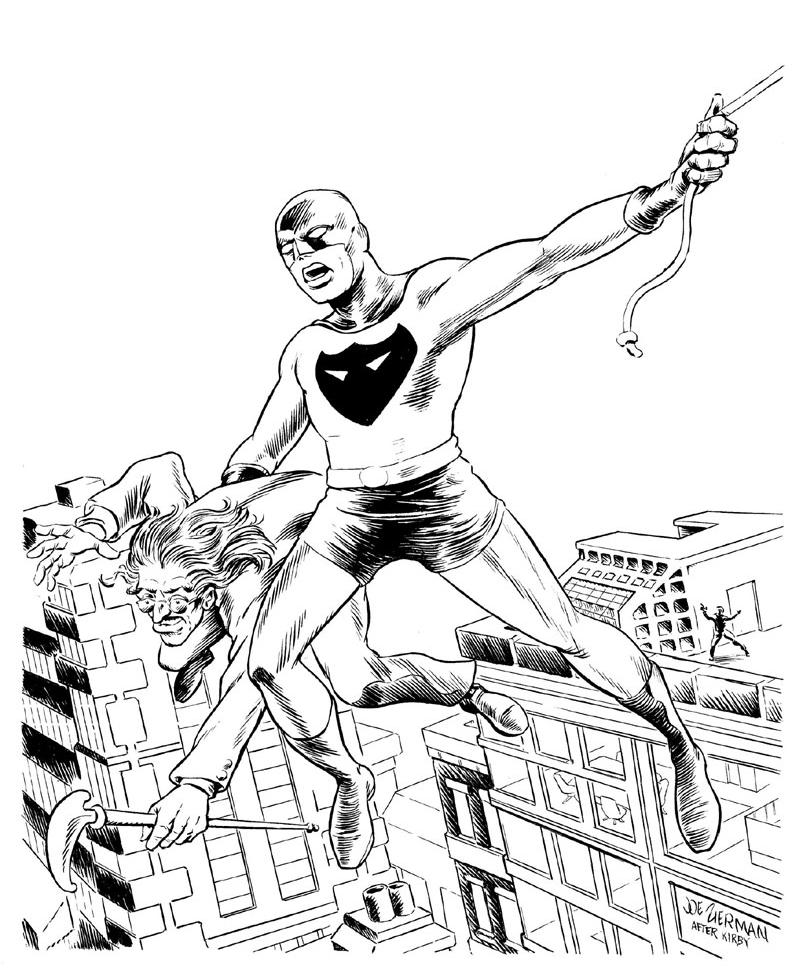 Next the Colour Pieces
Colours by Randy "Sarge" Sargent. Part of a Lost Hulk covers labor-of-love project (not for publication). Not to be viewed as any disrespect but as a tribute inspired by Ditko & Kirby's work on the Hulk.

Strypercomics; Last year, 80's Christian metal rockers Stryper got together for a reunion tour. A friend of mine who designed and maintains their website approached me with the the idea of creating comic-style illos of the group. Shortly thereafter, the bass player left the group and plans to produce comics among other comic promotions were abandoned. Coloured by my good friend, Randy "Sarge" Sargent