"WELCOME TO DANN PHILLIPS' WESTWIND GRAPHICS STUDIO PAGE. WESTWIND IS RAN BY COMICS ILLUSTRATOR, DANN PHILLIPS. FOR ALMOST TEN YEARS DANN HAS BEEN WORKING AS A SMALL PRESS COMIC ILLUSTRATOR. PENCILLING AND SOMETIMES INKING SUCH COMICS AS: SPACE CITY COMICS PRESENTS, KATMANDU, ATOMIC MOUSE AND MANY OTHERS.
IN ADDITION TO THE COMIC WORK HE HAS PRODUCED, DANN ALSO SPECIALIZES IN THE SCI/FI FANTASY FIELD. USING ALMOST EVERY MEDIUM, HE HAS PRODUCED MANY ADVERTISING ILLUSTRATIONS, MURALS AND GALLERY WORK. CURRENTLY DANN IS THE LEAD PENCILLER OF THE SHANDA FANTASY ARTS COMIC, KATMANDU
CURRENTLY TAKING ON MANY PROJECTS, BOTH FROM INDIVIDUALS AND COMPANIES, DANN IS VERY DEADLINE DRIVEN AND COMPLETES ALL ARTWORK AT EXTREMELY REASONABLE RATES AND AT A VERY HIGH QUALITY. BELOW ARE SOME SAMPLES OF DANN'S WORK.
IF YOU WOULD LIKE CONTACT DANN HIS ADDRESS IS: danntre@charter.net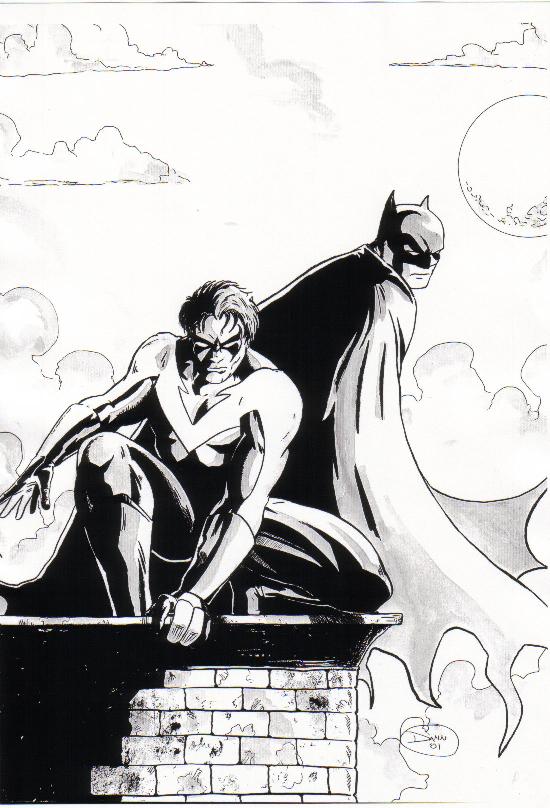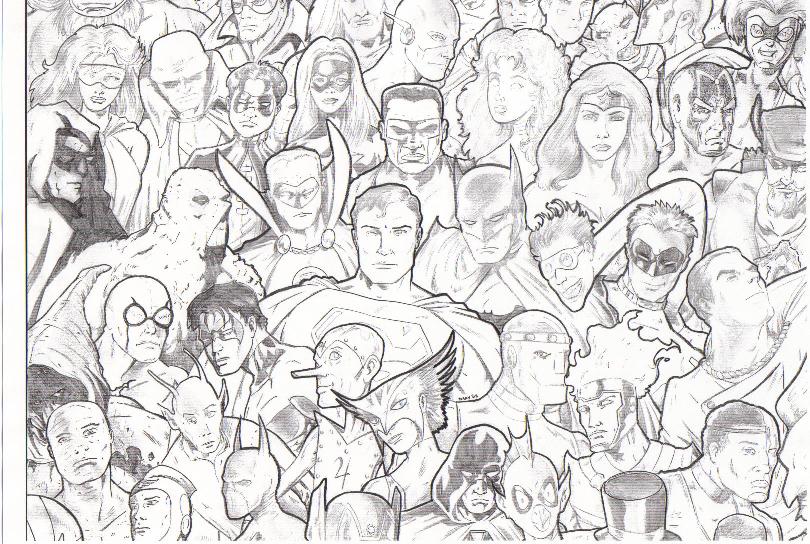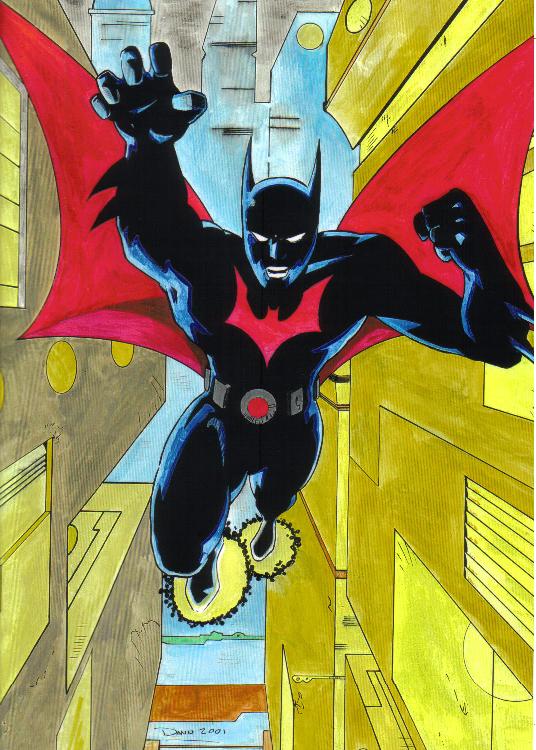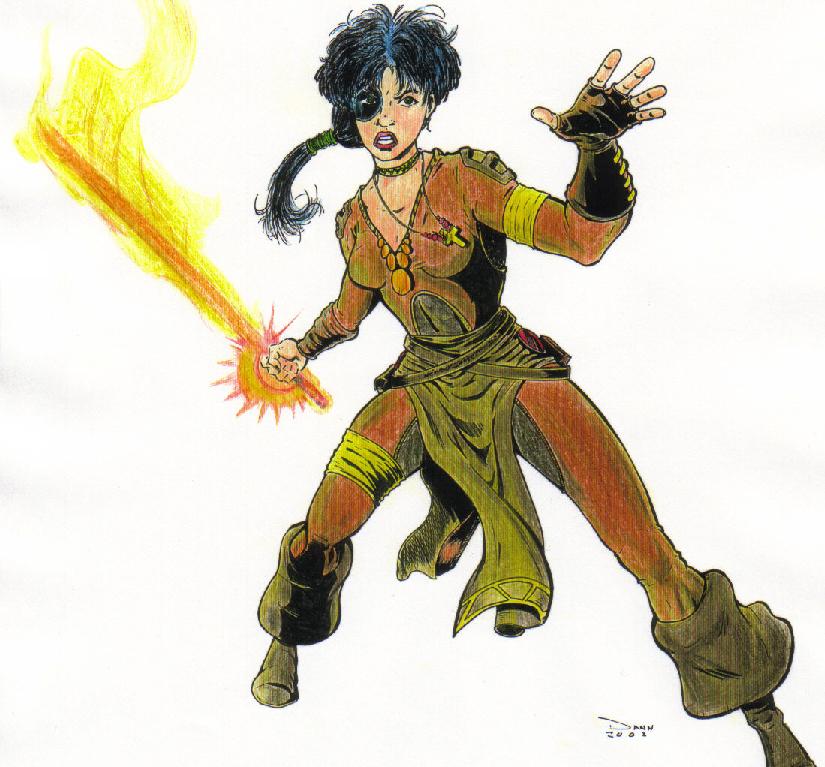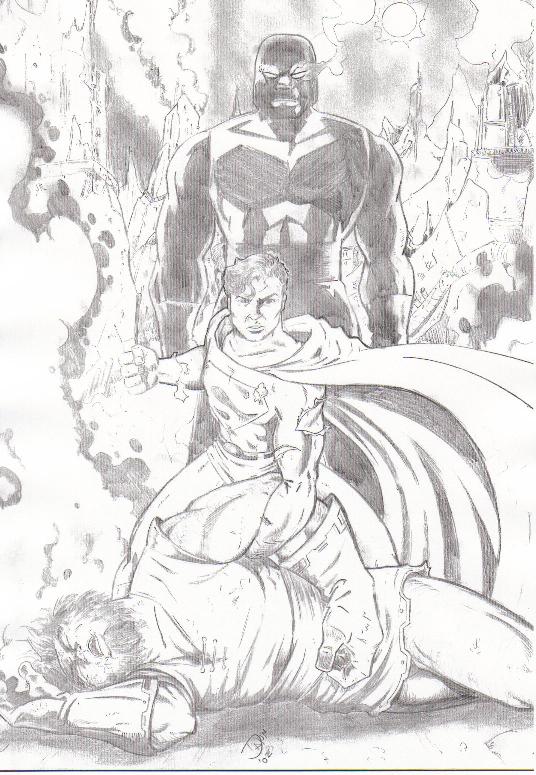 This section consists of a small sample of Dann's published work.The first illustration is from SFA'S Atomic Mouse. It is the final story in the issue.The inks by Marc Sirmeister.
The second illustration is the first page to the story "Faith" published in Women In Fur 1999. Inks by Thad Lavalois.
T'CHARALME' is the third illustration, which appeared in the mini series Nautilus. Published by Shanda Fantasy Arts.
The fourth is from New Horizons #4. The story line is entitled "Fawn".Inks by Steven Addlesee.
"A Sailors Tail", the fifth illustration, appeared in Richard Thatcher's Morphing Period Annual #1.Inks by Deborah Bryant.
The newest page illustration is from SFA's Atomic Mouse #1 Dann pencilled and inked the story "The Bill".
The final two illustrations are the covers from Space City Comics Presents, issues # 6and 9.
Dann also did the writing, pencilling and inking for the interiors.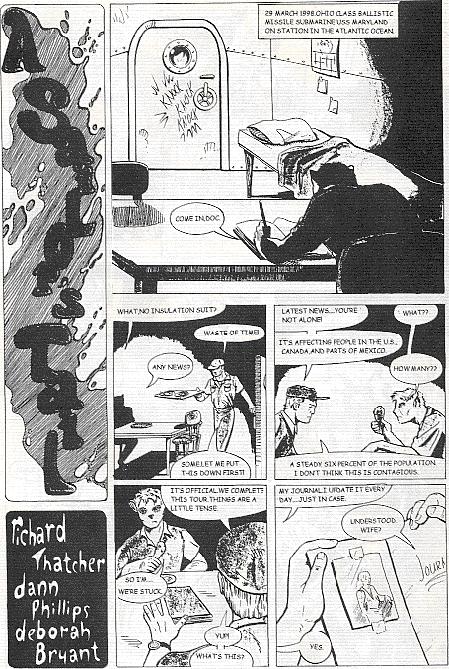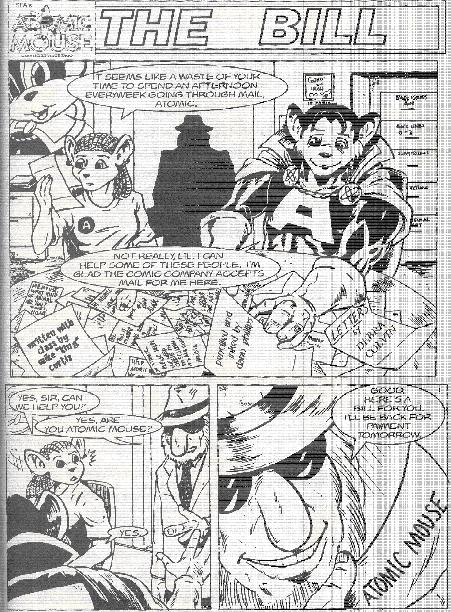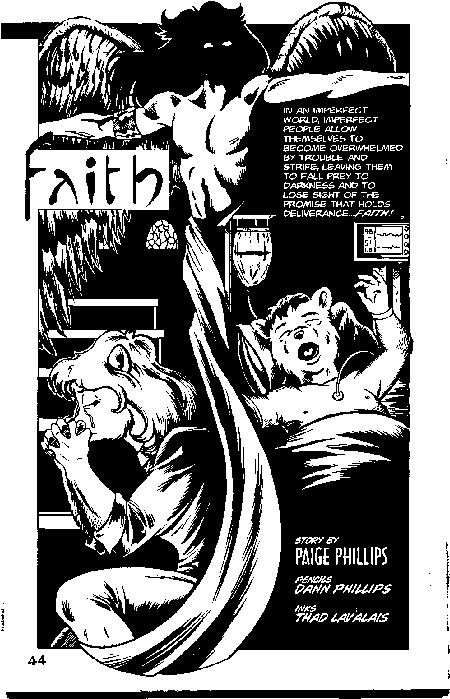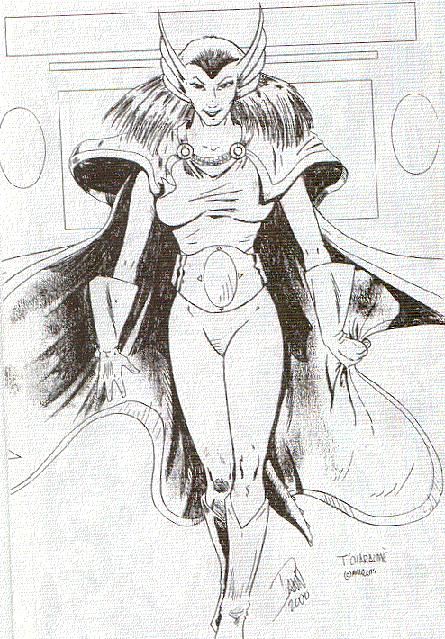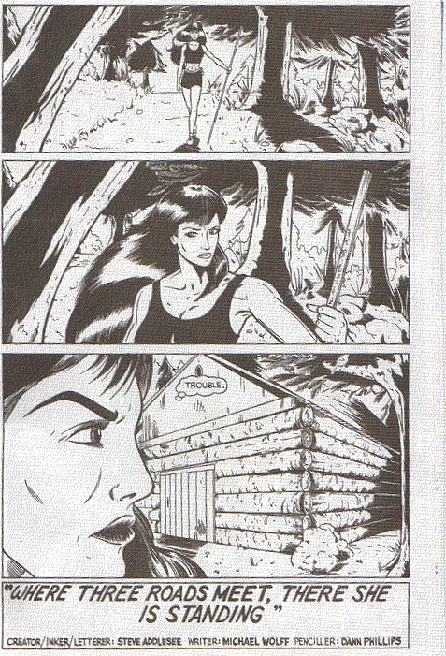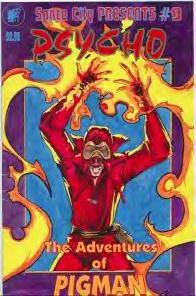 This section consists mainly of convention material and commisions.It shows the main comic/fantasy style Dann uses..
This is the golden age Wonder Woman.It's a mixture of watercolor and colored pencils.
The golden age Atom in watercolors and pencils.
The oldest illo. in this site."CORUM" from the Micheal Moorcock series "The Swords Trilogy".
Inkwash,watercolor,pencils and ink all combine to show off the good Doctor Fate.
"The Ice Queen"....almost an album cover before the band that commisioned this started to hate each other.
The next pic is an inkwash of the fantasy character, "Elric".
The next picture is the host of his very own talk show, the ever incredible Space Ghost. Morpheus...Swamp Thing...and John Constantine. The best of Vertigo.
The first and the best Green Lantern...ALAN SCOTT.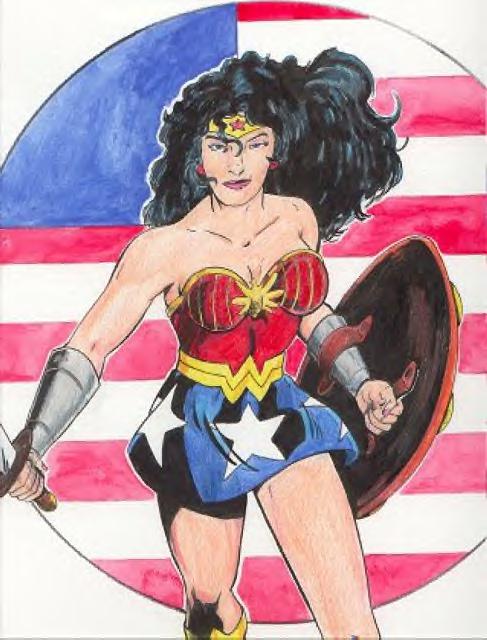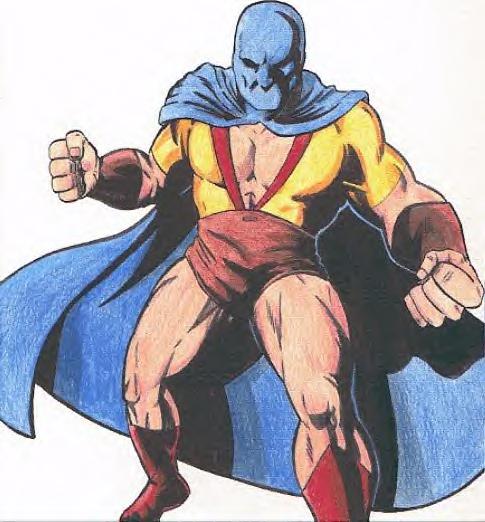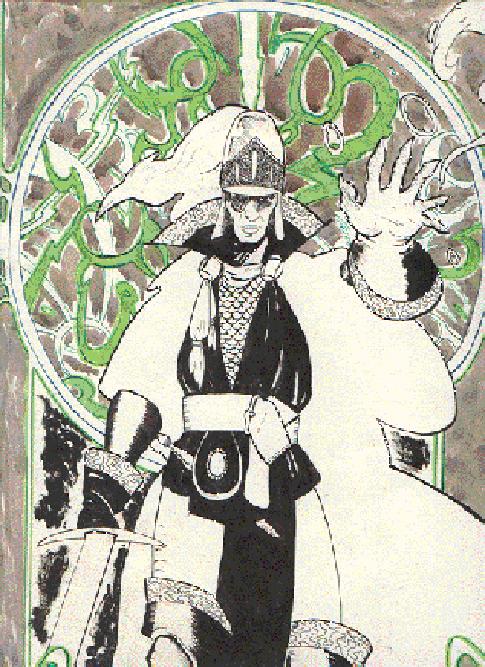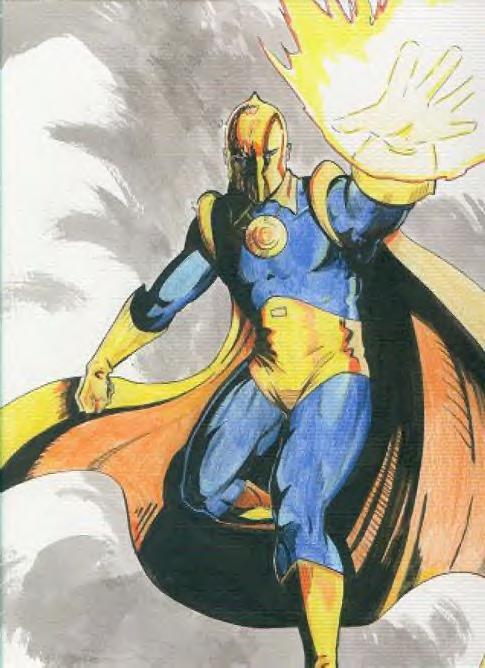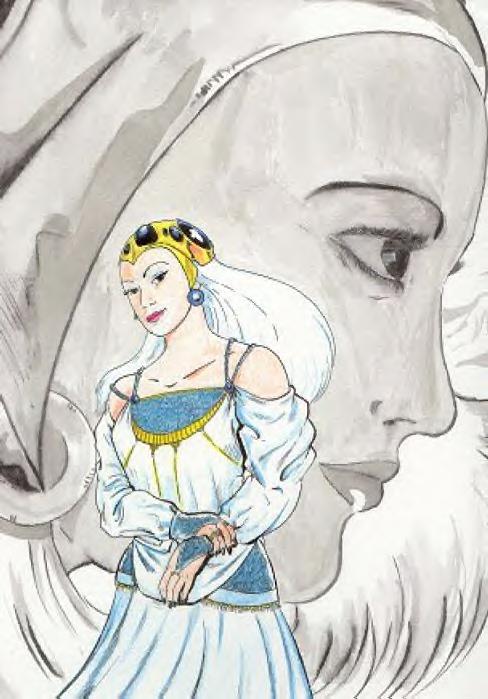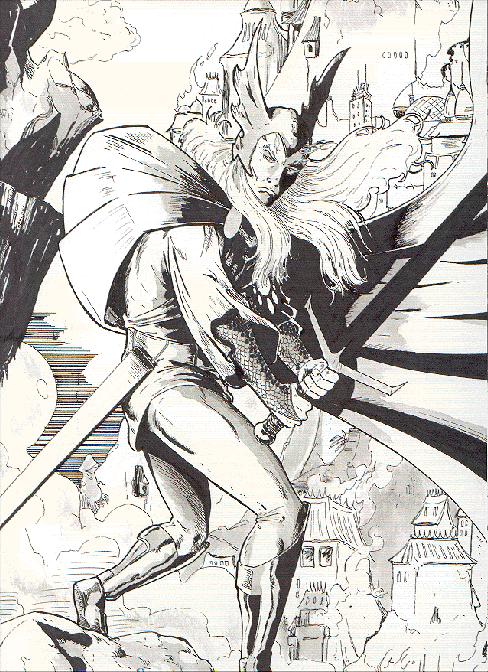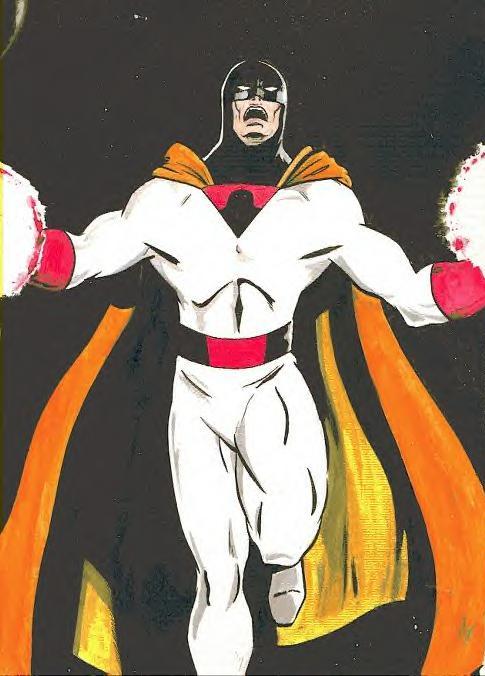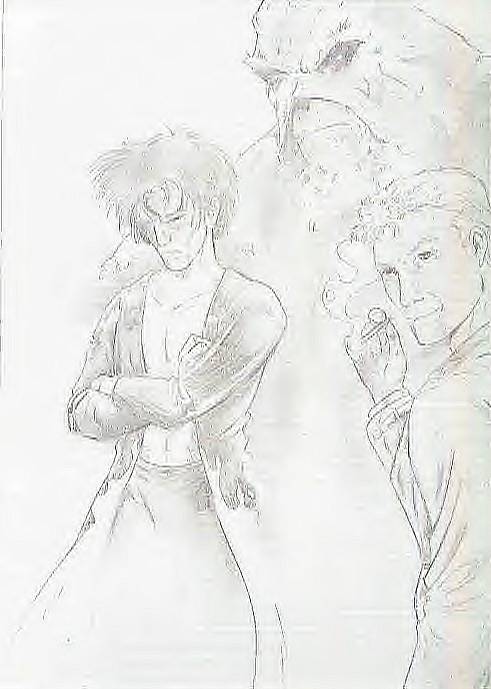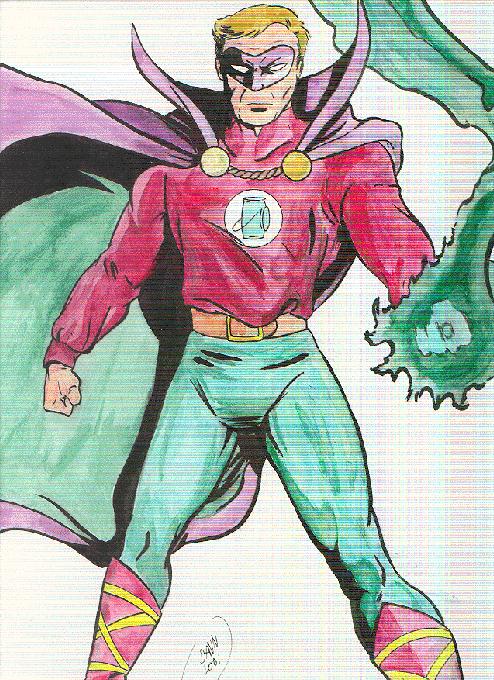 This last section Recently Dann's art has been showing up in galleries around the Wisconsin area. Here are a few examples.

"HIDDEN"
"GIRL IN THE BLUE SHROUD"
"LEATHER AND LACE"
"DESIRE"
"REVELATIONS"
"OPEN UP"
"SAFE HAVEN"