The following submission is from a person who will set the industry on it's collective ear!
This is a sample of Tim's project "Daimoch". Tim has been in the animation industry for years working for such studios as Disney, Marvel Productions, D.I.C. and many others. He worked on the movie "Fire and Ice" and "Little Mermaid". He has done some comic work most notably the SPECTRE for DC back in 89 and also has worked for TSR Comics where he did a series called "Intruder" and Marvel UK. His influences are as varied as his subject matter from Moebius to Nestor Redondo to Maxfield Parrish to Dick Sprang. As far as "Daimoch goes even though one page has dialog on , his storytelling is so tight you don't need words to follow along to get the meaning. Here's hoping there is a company out there willing to give Tim the chance he deserves to entertain the fans with his stories and ideas. Tim is an old friend and a great supporter of INTER-FAN.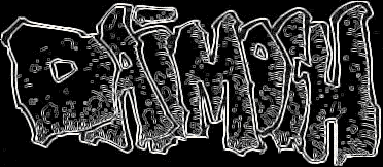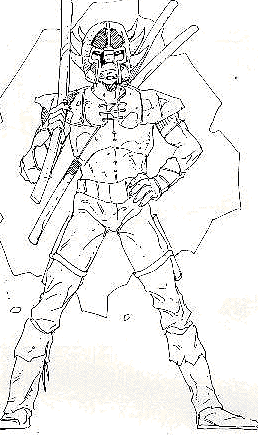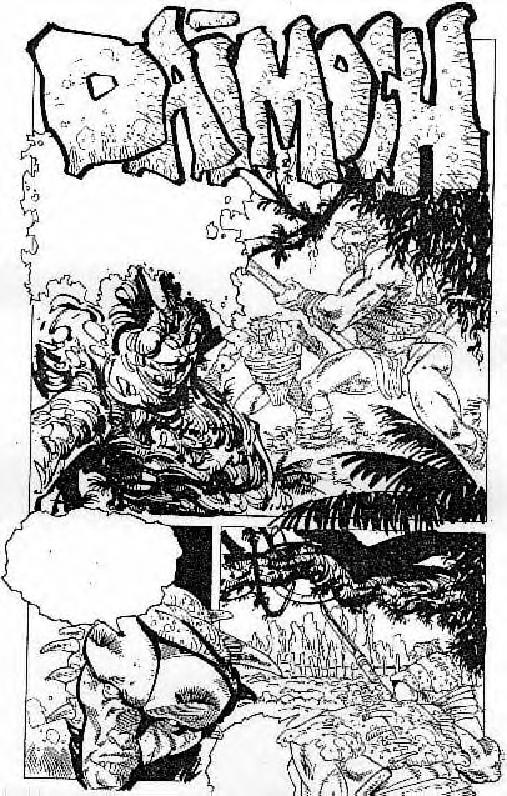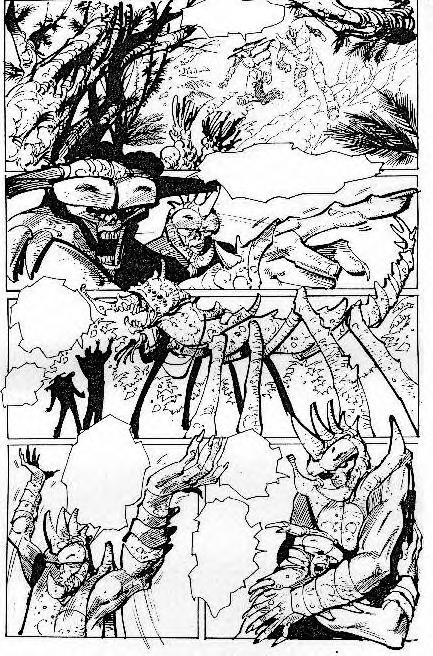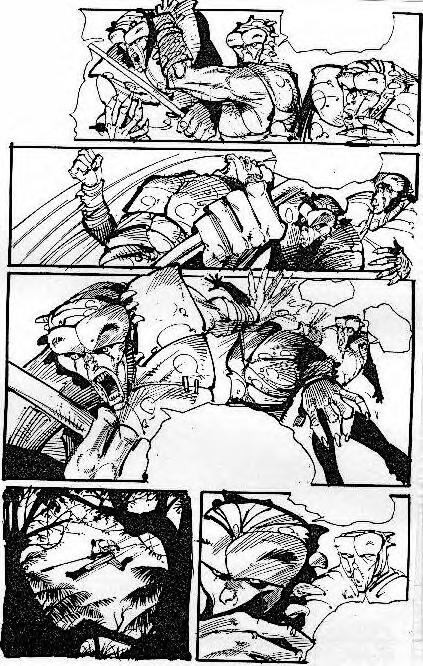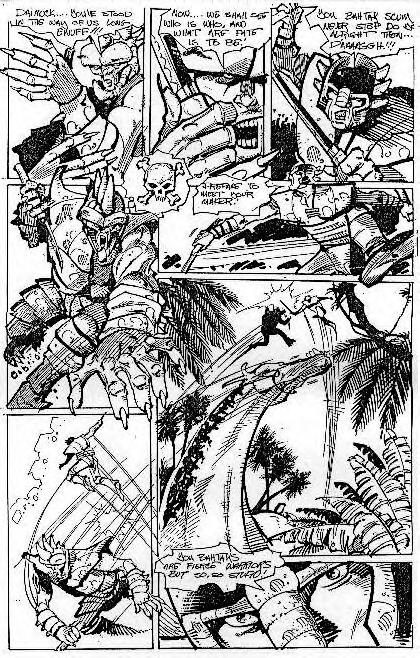 Here are some more DAIMOCH and others. Enjoy!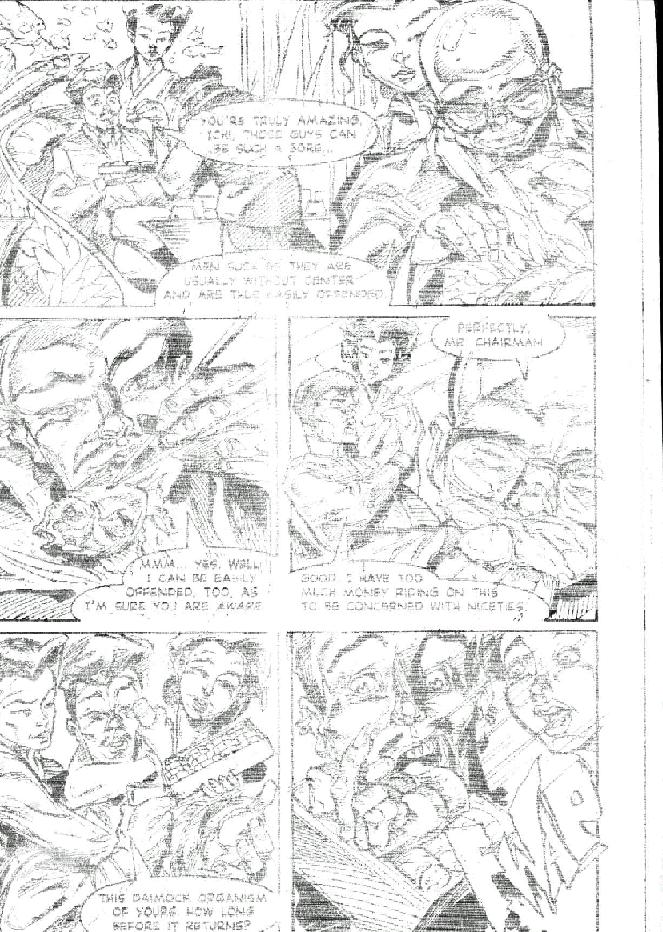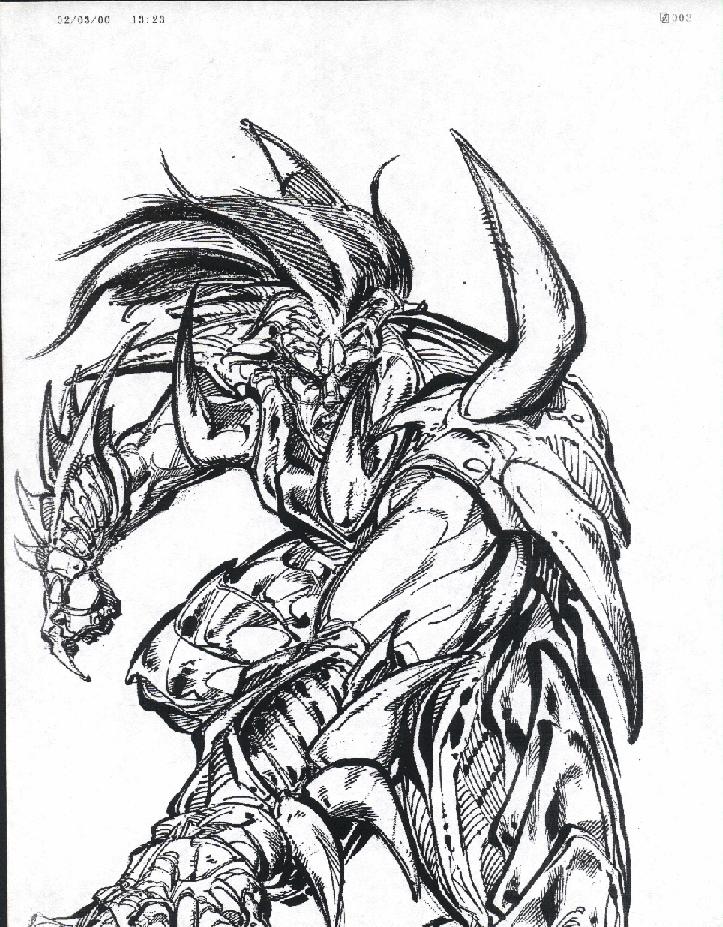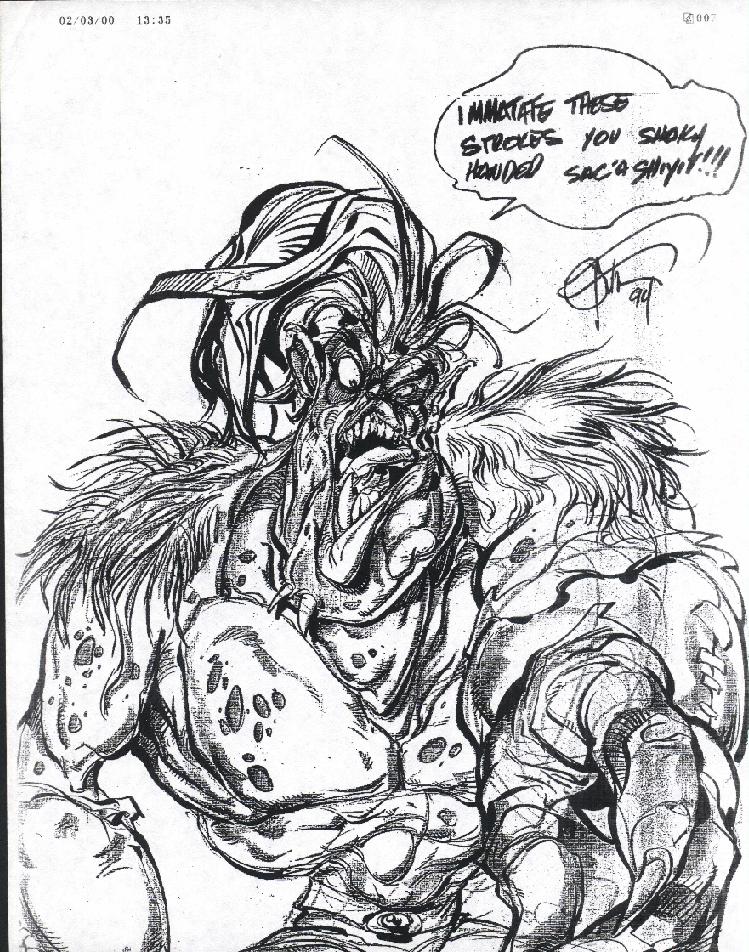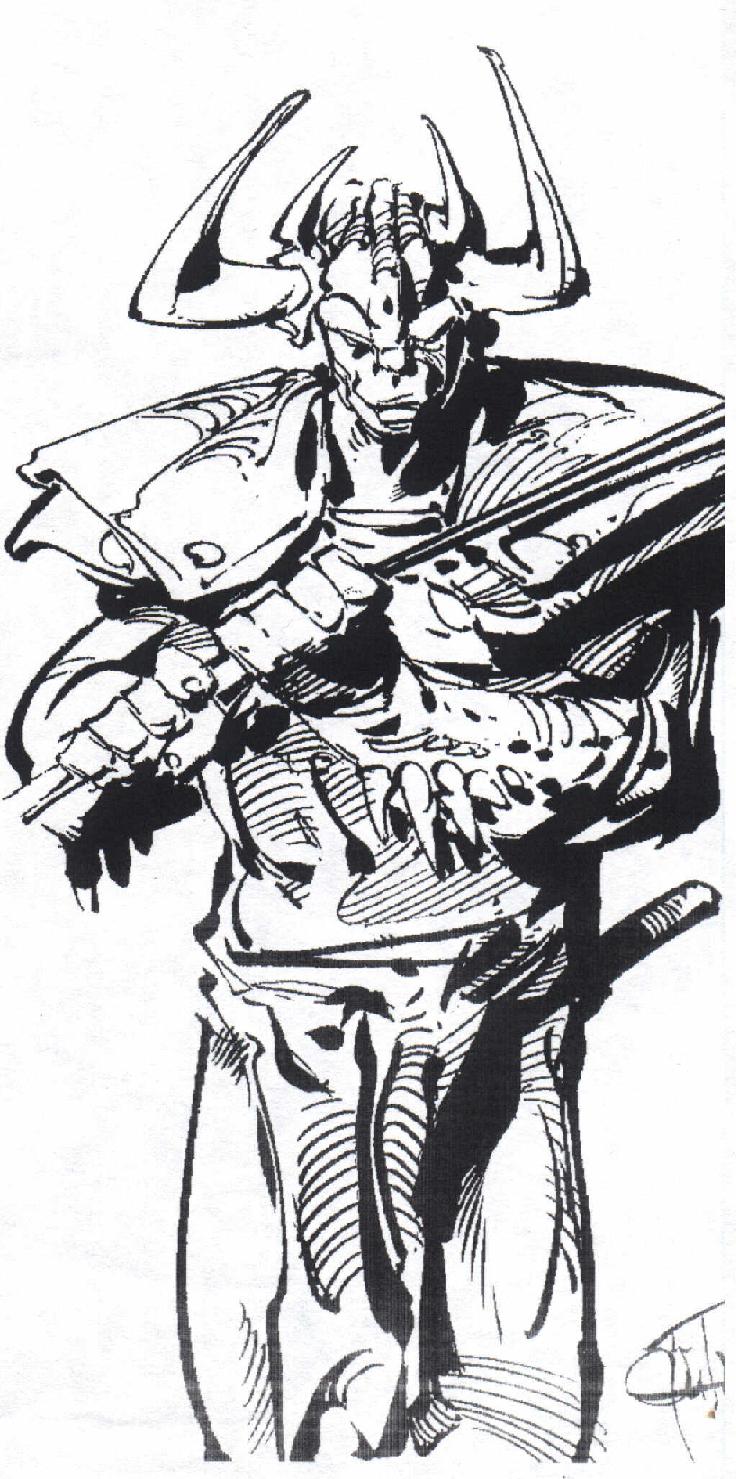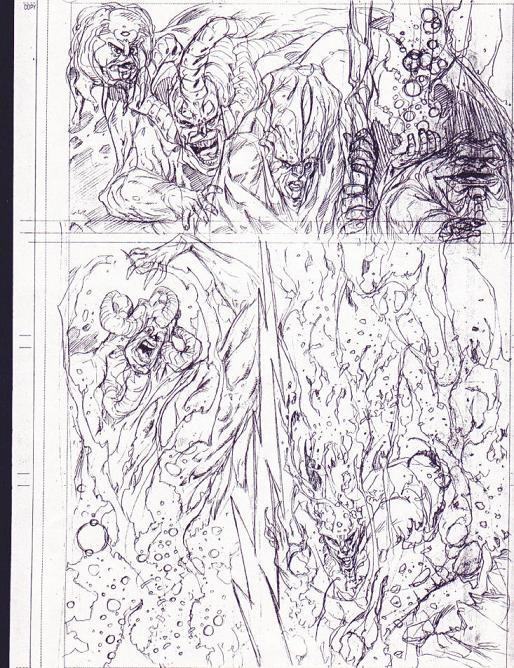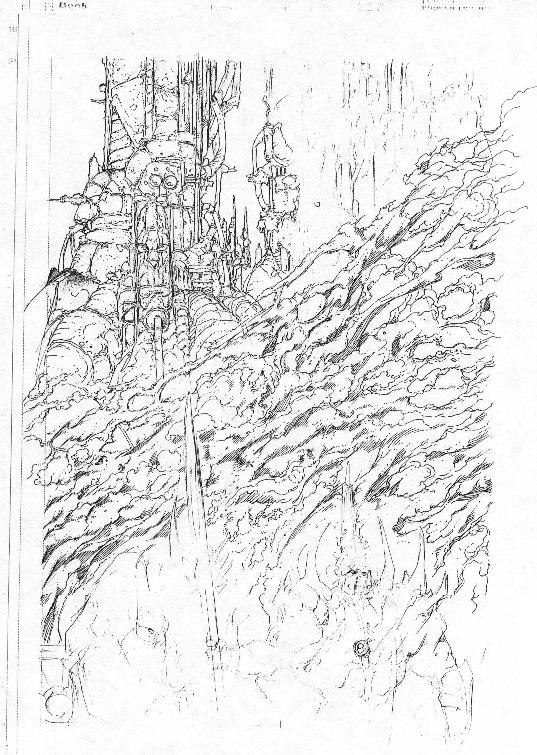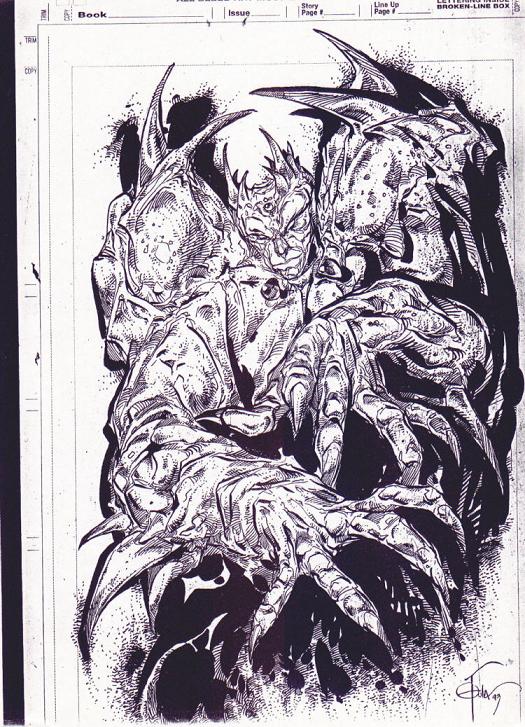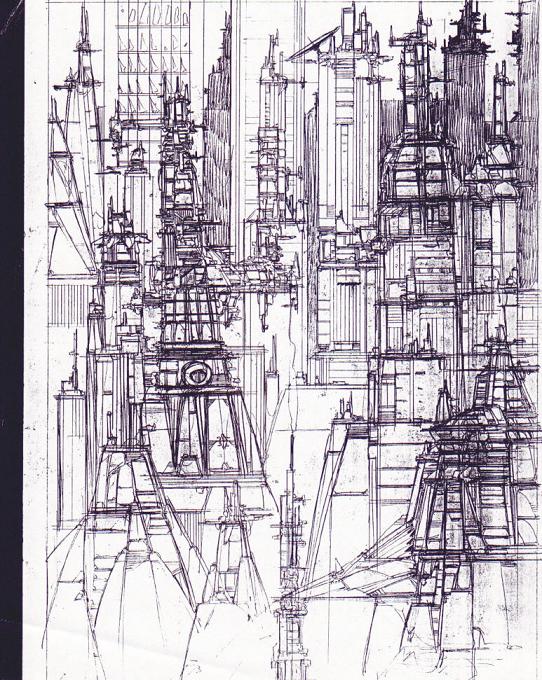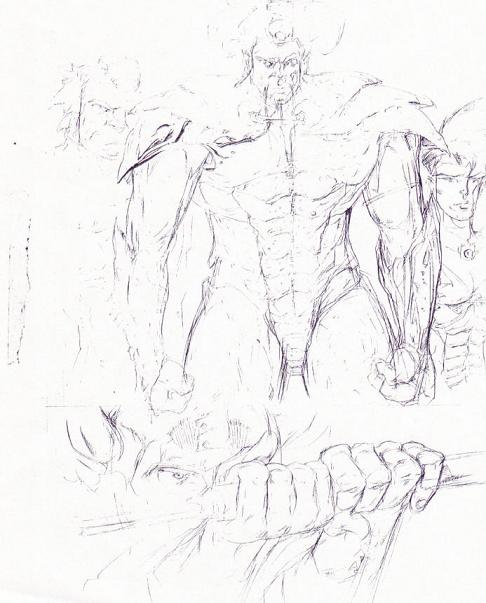 Untitle Story (five page sequential art).