This is a project I have been working on (with wonderinker Jeff Austin), for a while and has it's origin's from the 70's after reading "All in Color for a Dime" edited by Dick Lupoff and Don Thompson.

CONTENTS: Introduction by Dick Lupoff and Don Thompson; The Spawn of M.C. Gaines by Ted White; Take Me To Your Leader by Richard Ellington; The Big Red Cheese by Dick Lupoff; The First (arf, arf) Superhero of Them All (Popeye) by Bill Blackbeard; OK, Axis, Here We Come! by Don Thompson; One On all And All On One by Tom Fagan; A Swell Bunch of Guys by Jim Harmon; The Four-Panelled, Sock-Bang-Powie Saturday Afternoon Screen by Chris Steinbrenner; Captain Billy's Whiz Gang! by Roy Thomas; The Second Banana Superheroes by Ron Goulart; and Comic of the Absurd by Harlan Ellison.

Also In 1970 and 1972, Supergraphics published two tabloid-sized volumes entitled The Steranko History of Comics, a planned six-volume history of the American comics industry, though no subsequent volumes have appeared. Written by Jim Steranko, with hundreds of black-and- white cover reproductions as well as a complete reprint of one The Spirit story by Will Eisner, it included some of the first and in some cases only interviews with numerous creators from the 1930s and 1940s Golden Age of Comic Books.

It was the cover of those two volumes that led me to do a mural of Golden Age heroes famous and obscured. Also influencing me was the fanzine work of Don Newton and John Adkins Richardson.

Below is a 70's attempt at a mural with obviously swipes of Neal Adams and other artists as I was still attempting to do my own style.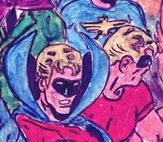 The following two illos are cover concepts for binder collections of xerox pages of Golden Age stories, either reprints or copies of comics I had in my collection like Pep Comics 21. Remember these were the days before PC's or downloading comics. I now have a hard drive full of GA comics!!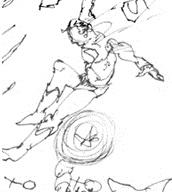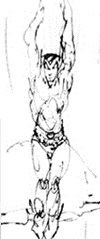 Here are some early designs I did for the mural, as you can see I eventually reversed the flow of the illo as this was going to be a cover on a Jim Main zine.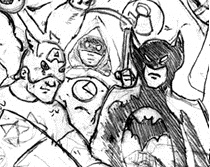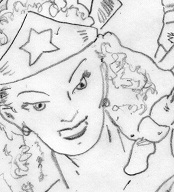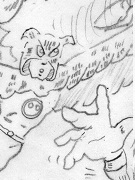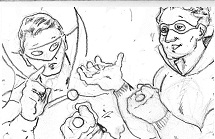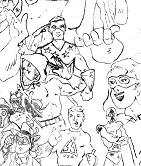 These are what penciled group shots I have so far scanned. As they are inked will be moved to the next section.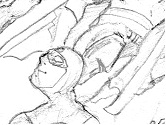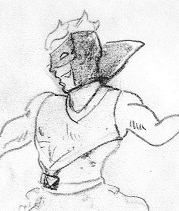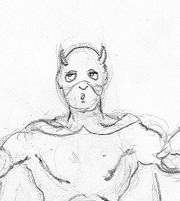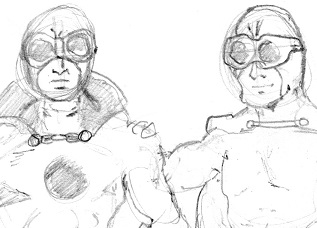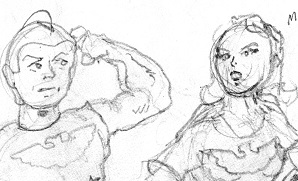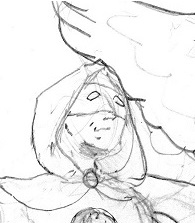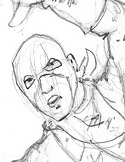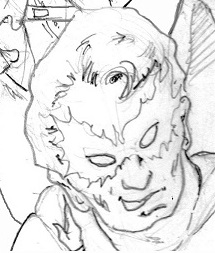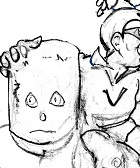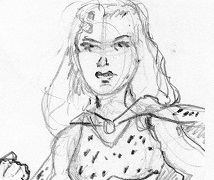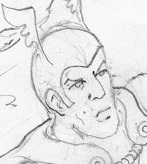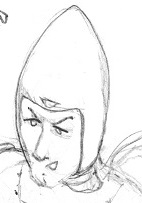 These are individual and small groups of heroes.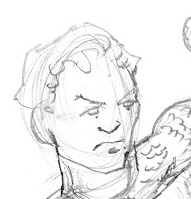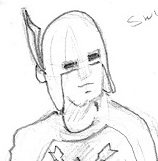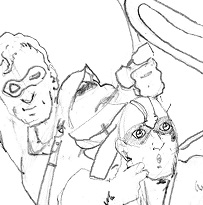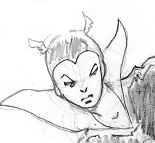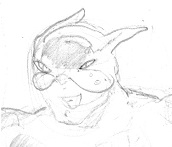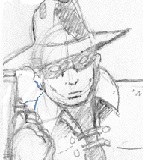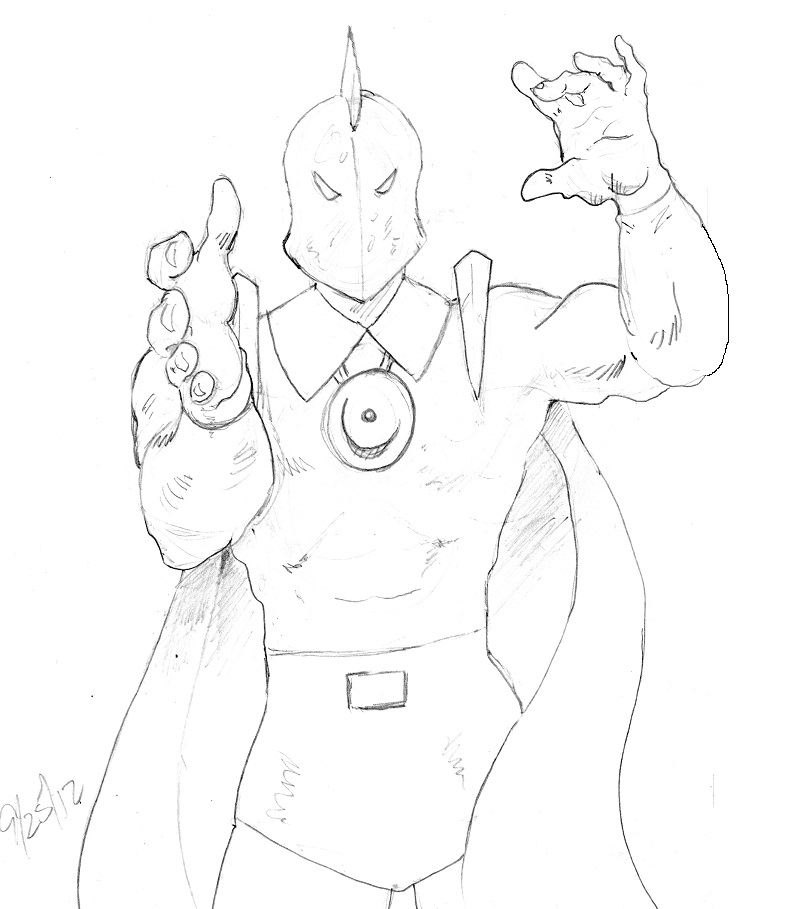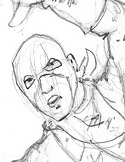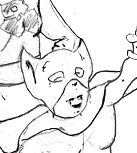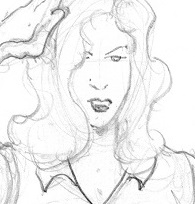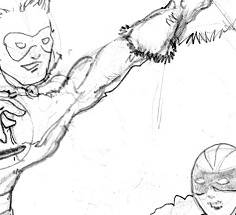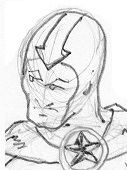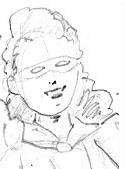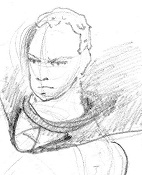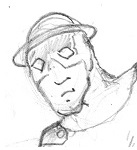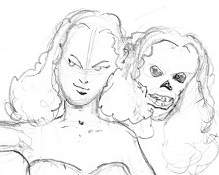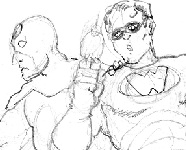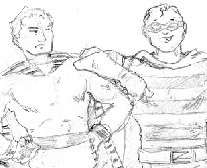 This next section show some of the section that have gone through the pencil, inking and coloring stages. Again, thanks to Jeff Austin for the great inking jobs, he is most inspiring!!. First The Golden Age Superman as he first appeared.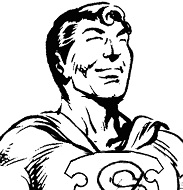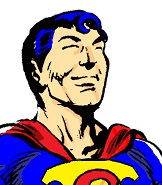 The Golden Age Bat-Man.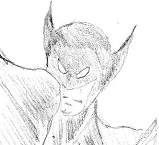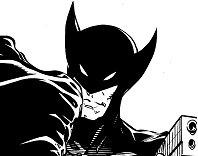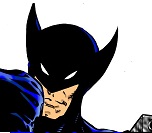 The Ray and The Black Condor.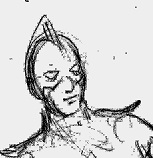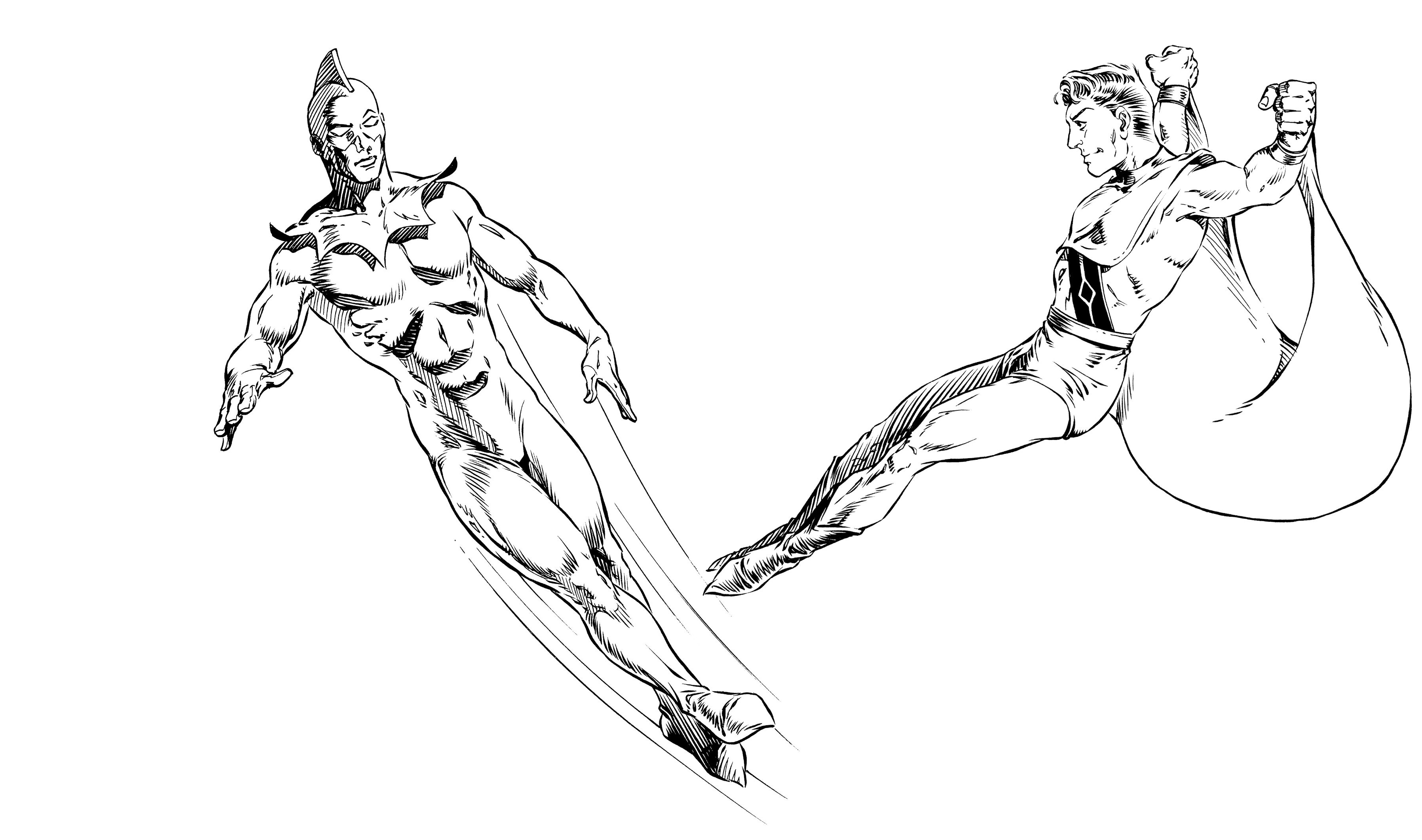 The Owl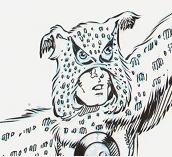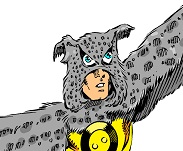 The Twister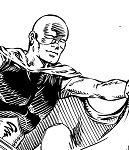 Captain America and Bucky.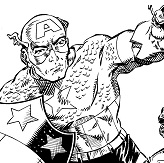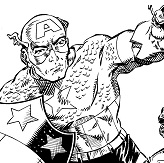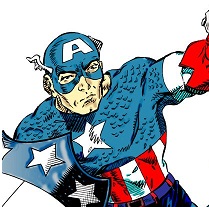 Captain Marvel.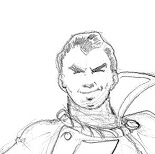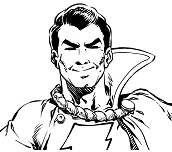 Human Torch and Toro.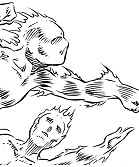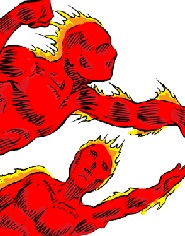 War Nurse, MightyMan, MiniMidget, Fly-Man and the girls.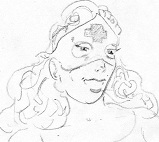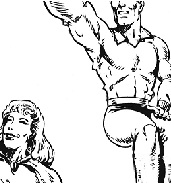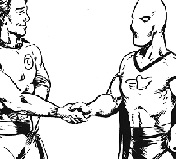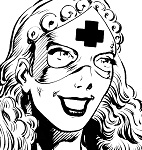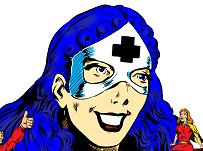 Green Lantern and Wonder Man.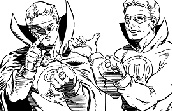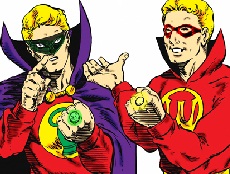 Kitty Kelly and Super American.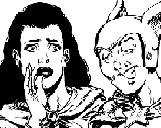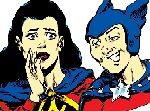 Amazona and Rockman (UndergroundServiceAgent).



Hawkman and Airman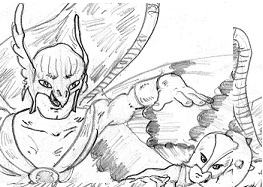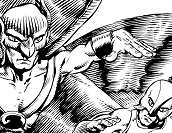 Amazing-Man, Sheena the Junglegirl and Dr. Occult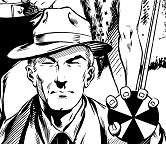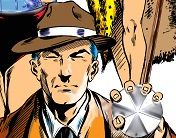 The Arrow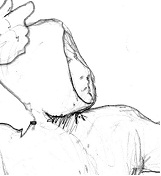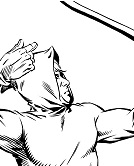 Stardust the Super Wizard



Blue Lady


Robin the Boy Wonder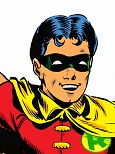 Magno meets Magno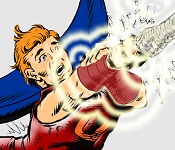 Strongman and Master Man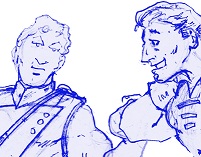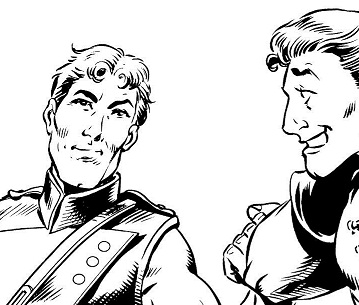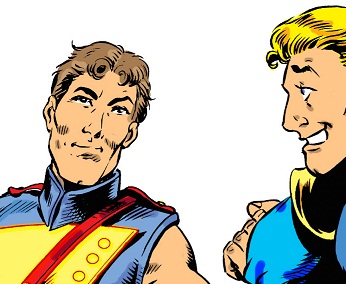 MIss Victory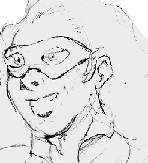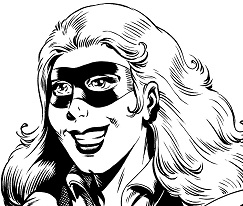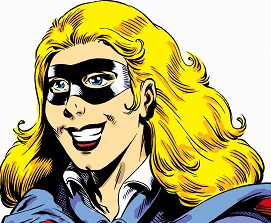 Wonder Woman