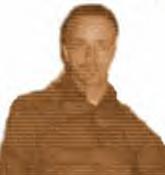 Besides Jerry Bails, the one publisher who had a great impact on Comic Fandom and me, was GB Love. I met him a few times while working as a assistant co-manager of the Houston Capital City Warehouse. He would come in with a couple of the local retailers, Roy Bonario and Glen Kessler. I was quite thrilled to meet him. I found the folowing bio on Comic Book Resources.com.


RBCC Founder G.B. Love Early Fandom Pioneer

G.B. Love was the driving force of comics fandom in South Florida and one of the main forces of comics fandom in its infancy.

G.B. published The Rocket's Blast, a comics fanzine, in the early 1960s, which later merged with another fanzine to become The Rocket's Blast ComiCollector, known to most simply as the RBCC. The RBCC was an expensive ($5) magazine-size publication with fan (and future pro) art and articles and tons of ads from comics fans and dealers. It was one of the first and largest forums for fans to buy and sell comics through the mail. This was in the days before comic stores and before The Buyer's Guide (later known as Comic Buyer's Guide) existed. Often, the only way for fans to get back issues was through ads in RBCC. The RBCC also showcased fan art and many whose work appeared within its pages often went on to professional comics careers. The RBCC was also an educational forum, with rich articles devoted to comics and creators long absent from the newsstands, such as EC Comics.

If that were all that G.B. Love had done, he would definitely have earned his place in the annals of comics fandom, but he was also active on the local level. He organized the first comic book conventions in South Florida, beginning in the late 1960s in the unairconditioned Fireman's Hall in Coral Gables, and later at various American Legion Halls in Coconut Grove.

Of course, he had help from a cadre of fellow comic fans, including Jim Van Hise, Andy Warner, John Ellis, and Rick Coy. The nucleus of South Florida Fandom would spring from those conventions, bringing together fans like Joe Kimbro, Vince Lavarello, Phil Beracha, Sam Ennis, Glen Lightfoot, Keith Sillman, Rob Miller, Jim Campbell, Mike Zeck, Mike and Rob Zarillo, Jeff Young, and Dennis Lambson (whose uncle was Captain Marvel artist C.C. Beck, who had retired to Miami).

But most incredible about G.B. was that he accomplished all this while suffering from Cerebral Palsy. Before the Americans With Disabilities Act, before handicapped ramps and handicapped parking spaces, in a time when being disabled was equated with being less than a whole person, and presumably helpless as well, G.B. Love rebuffed the stereotype.

"You didn't see young handicapped people at public gatherings back then. Society was not as accepting, there were many physical impediments, and the handicapped often felt shunned. G.B. couldn't really use his fingers, but he would sit at the admissions table and grasp the dollar bills with his gnarled hands. When he spoke, his speech was so badly affected that it often sounded more like seal utterances. But you knew that trapped in that body was an amazing person, who began each day with a reserve of more bravery and determination than most of us have to tap in a lifetime," Sillman said.

G.B. left Florida in 1974 and moved to Houston, Texas, where he co-edited a series of Star Trek books entitled "The Best of Trek." In November of 2000, he was injured in a car accident and never fully recovered. Gordon Belljohn Love died on January 17, 2001. He was 61.



*UPDATE* 12/14/15


Got this from John Ellis last night, " I have a lengthy article on G.B. coming up in Alter Ego #140 in a few months, with a lot of images I scanned that have never before been published. I used to work for him from 1969 through 1974 and we were good friends. The article sheds some light on things about him and what kind of person he was. I miss him, C.C.Beck, and Don Newton, I was close friends with all of them. All are represented in my article. I appreciate what you did with the article on Inter-Fan, and thanks for indulging me in the sake of accuracy."

They are doing an 8 part series on G.B. The first three are out (issues 133 through 135), skipping a few issues for Roy Thomas' 50th fan anniversary…Bill Schelly is in charge of the G.B. articles/interviews.


RBCC Covers

Below are various covers of The Rocket's Blast/Comiccollector that I have and will be adding more.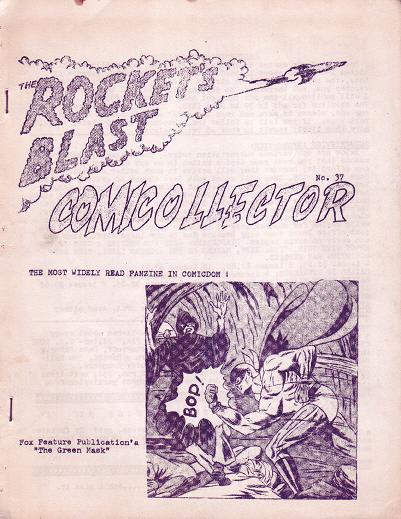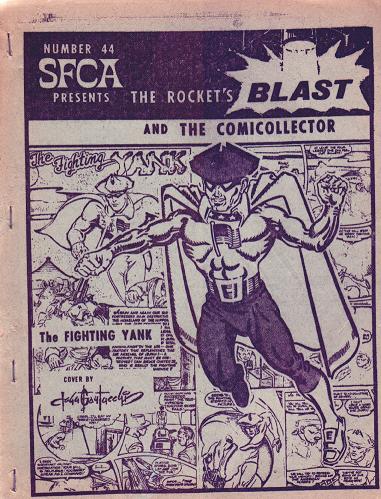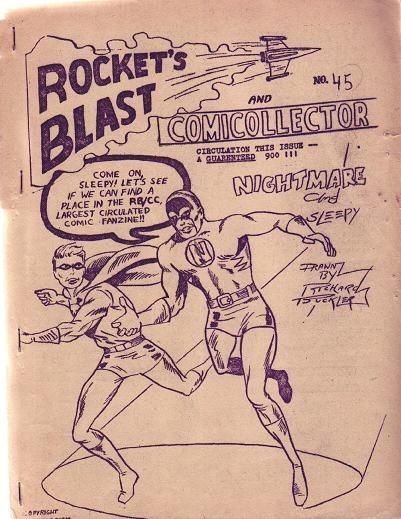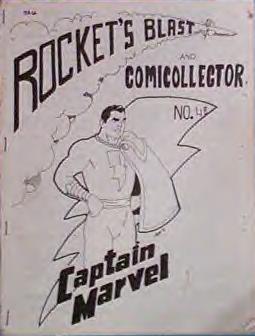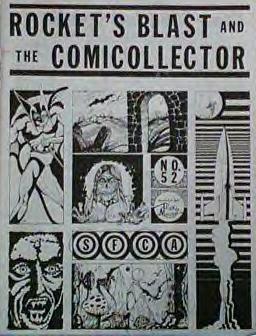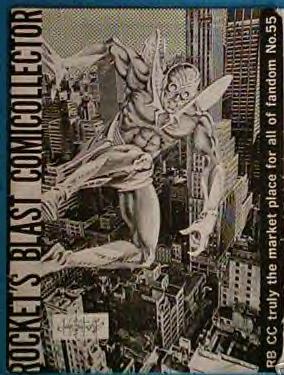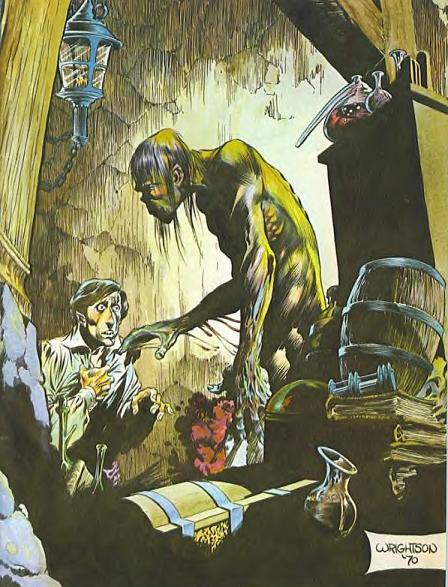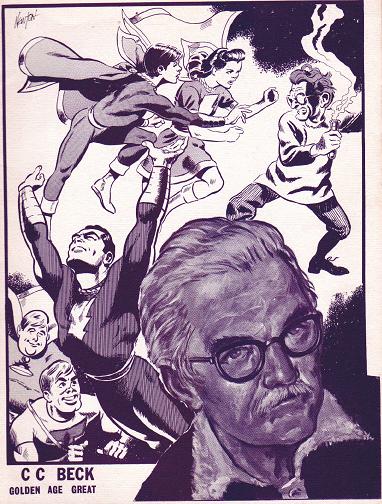 RBCC Annual and Specials Covers

Variosu covers of the RBCC Anuual #1 and severla Specials as you can see Special # 1 came in Memograph and offset versions. I tried to get a good picture of #4 as I could as it is somewhat faded. More to Come!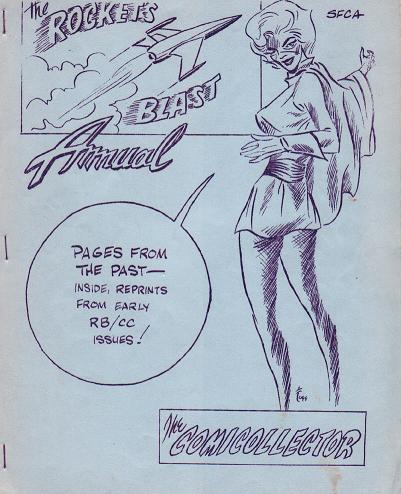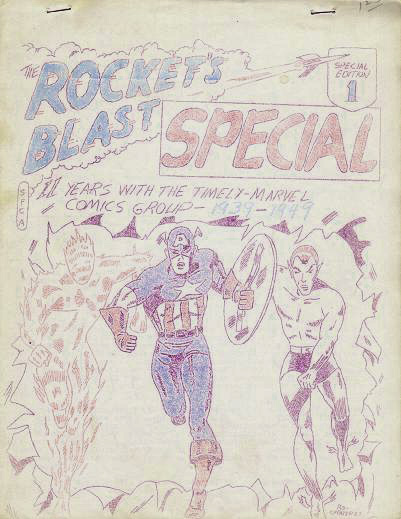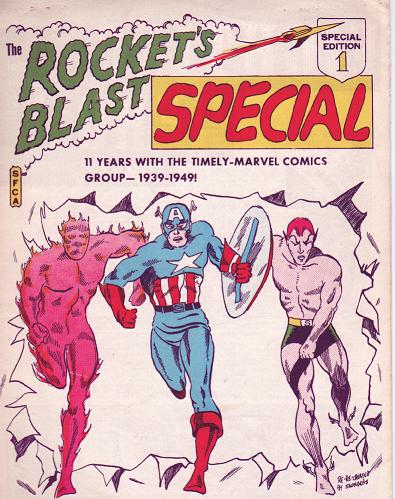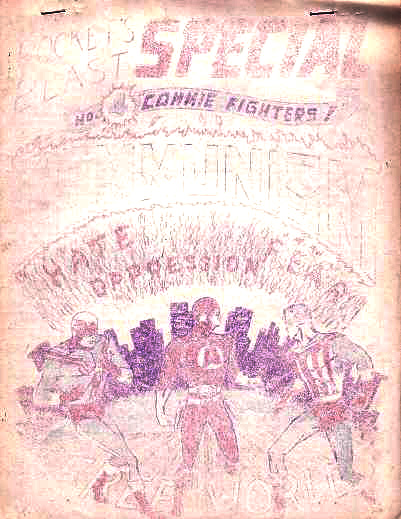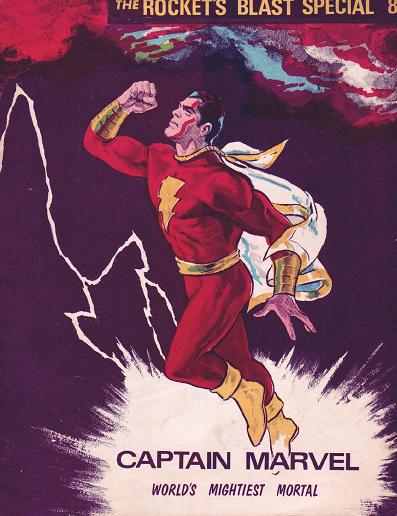 Illustrated Comic Collector's Handbook


A series of covers of the Comic Collector's Handbook issues 1-6 which catagorized various Golden Age Heroes.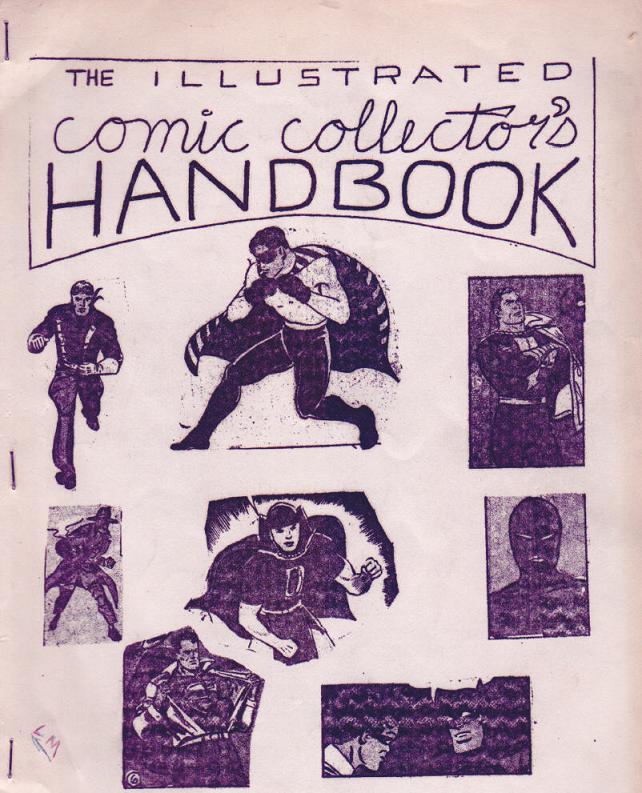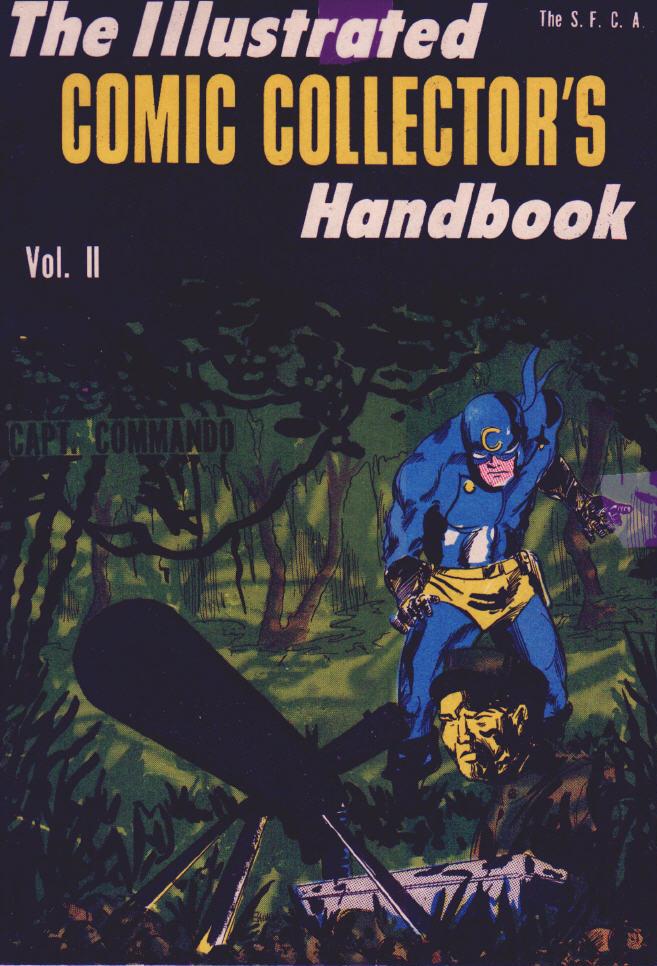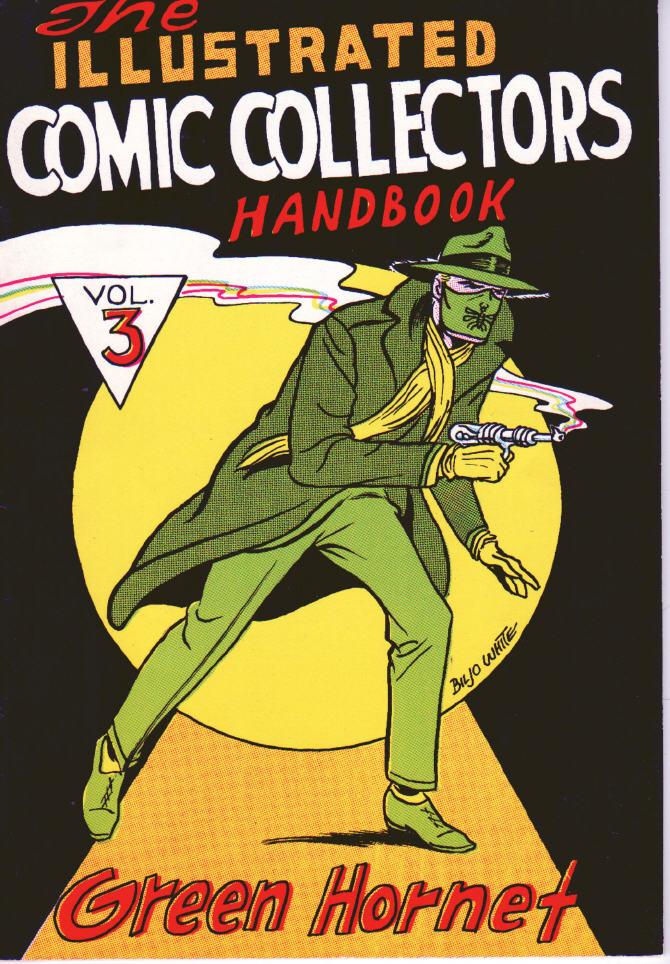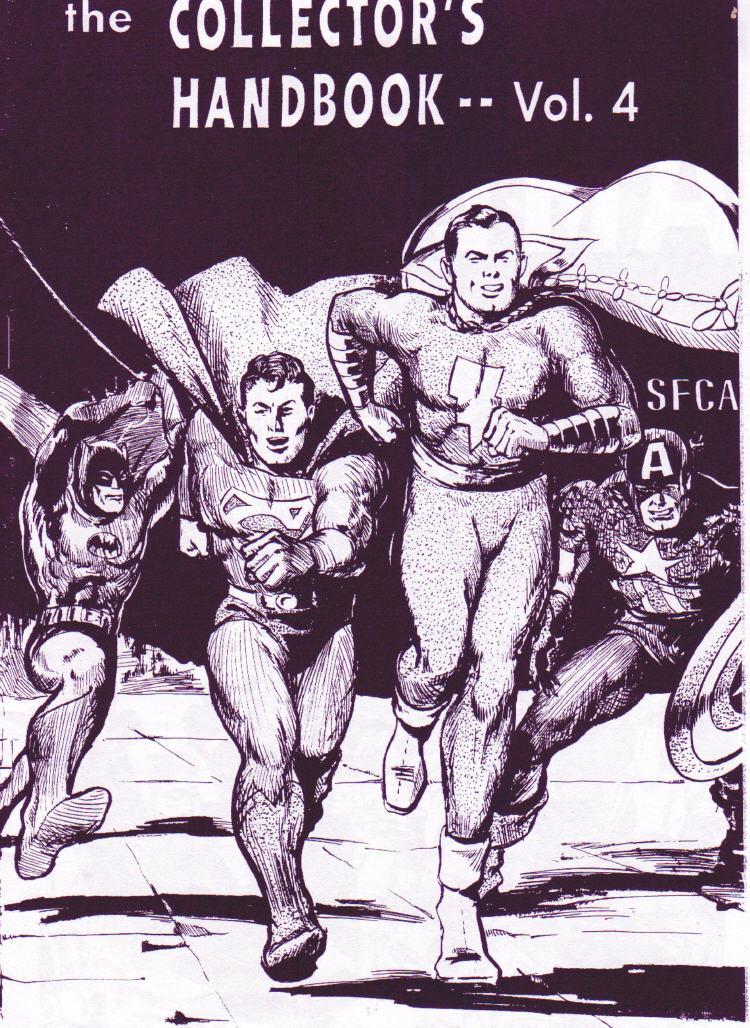 I received the following communique from Earl Blair who was a great friend of GB.
Yes, G.B. and I were close friends, but for a lot longer than just the end of his life. From 1969 until his death in 2001, we were close friends. When he moved to Houston in 1974 three house down from my wife and I, you could say we were even "closer".
We worked together on several projects including Houstoncon '74/Star Trek '74, Houstoncon '75/Star Trek '75, countless mini-conventions in the Houston area and San Antonio's first-ever fan convention. We also published Trek: The Magazine for Star Trek Fans, a project from which I departed early due to other commitments. I was never involved in any project with G.B. that wasn't both commercially or aesthetically successful. Batting a thousand ain't too shabby.
After I moved to Los Angeles in 1977, we stayed in touch regularly. He would visit us periodically and we would seem him at two or three fan conventions a year. When my family relocated to Alabama in 1984, we would still see G.B. regularly, either on personal visits or, again, at fan conventions. After his parents died, he would often come to our house for Thanksgiving.
I was with him the day...no, the very moment he died. G.B. had been in the hospital for months, following an auto accident that severely damaged his already fragile legs. I had been to see him twice since the accident, the last a few a few weeks earlier at a rehabilitation center. He seemed to be improving. On, I believe, a Monday night, I received a frantic call from Roy Bonario stating that G.B. was failing fast and they didn't expect him to live much longer.
I hopped on the next available plane and made it to Houston and the hospital before noon the next day. Some member of his church were there sitting with him. He hadn't eaten and was in pain, getting very little sleep. I managed to wake him up and get a small portion of Cheerios with milk down him. His legs were the source of the painful, so I badgered the staff to send in someone to massage his legs. I even got him to sit up for a bit. He seemed to improve.
The next day was much the same. He was so terribly thin that he could not accept pain relievers via an injection and his overall condition so weak they didn't want to try to administer by pill, so it was decided to give him the pain reliever as part of a oxygen treatment in the form of a fine mist he would breath through a mask.
As I recall, he began breathing oxygen early in the afternoon, and, shortly after starting, fell to sleep.
He never regained consciousness.
He fell into a deep coma and late that night, passed away. Several members from his church and I were at his bedside.
Plagued for most of his life by crippling cerebral palsy, G.B. be never let his illness impede either his creative spark or, for certain, his business acumen. Walking was difficult as was merely picking up or handling a pencil...a coke can...or just about any object. His speech was difficult and most folks would find nearly unintelligible. None of that deterred him.
He had a close knit group of friends in Houston -- Marc Schooley, Roy Bonario, Glenn Kessler, myself and others -- who gave no quarter to his infirmities. He was always one of the guys...and an outspoken one at that. And those poker games in happier times....as I said no quarter was given...more like ten or twenty bucks and G.B. was usually one of the winners.
Most of all...most importantly...he was my friend.
Ironically, the terrible illness that gnarled his hands and ravaged his limbs left its host leaving no signs of its inhabitation after his passing. Beginning his eternal rest, surrounded in the quiet, his hands rested flatly and smoothly against his body.
At his request, he was cremated and his ashes scattered to the winds. Since the funeral was handled by his sister and the church, the site was never revealed to me or his friends here in Houston.
Should need any photos of G.B. (--we nicknamed him the "Grump"--) please advise.
Best,
Earl Blair
CAPTAIN BIJOU