San Diego Comic Con 1975


The following are photos taken at The San Diego Comic Con of 1975, which I had to remember which year and thanks to Tim Gula for helping me remember. I think I have gone to an earlier one but these are the earliest pictures I have. I went to this as a dealers assistant.

The first 6 are: 1) A general view of the con from the dealers table I was at. The guy in the cap is a friend Bruce Even who drove us down, 2) This is the same general area and sorry for the condition of these pictures but the girl in the chain mail is future Elf Quest creator Wendy Pini as Red Sonjia, 3) Here is 40's Superman Kirk Alyn looking across to Star Trek's Yeoman Janice Rand aka Grace Lee Whitney, 4) The King of comics himself Jack Kirby, 5) Woverine and Swamp Thing creator Len Wein, 6)Jim Steranko promoting a new thing in comics a 'Graphic Novel" called "Chandler", 7) Though you can barely see him Ray Bradbury did stop and let me take a pic of him though I think I have a closer one somewhere.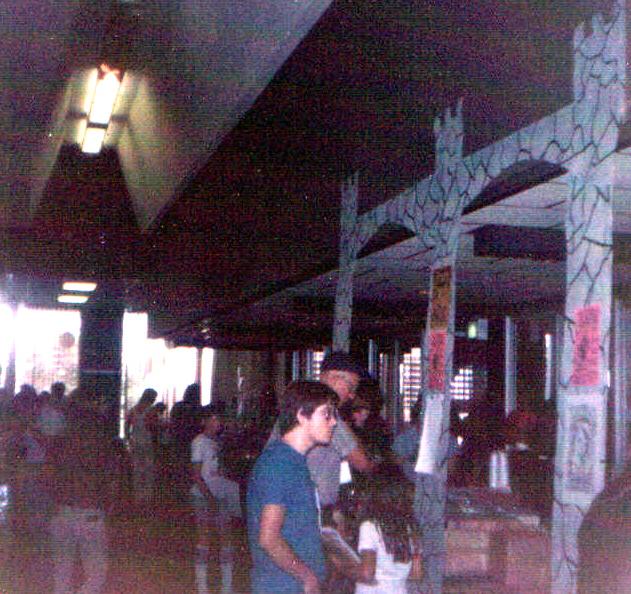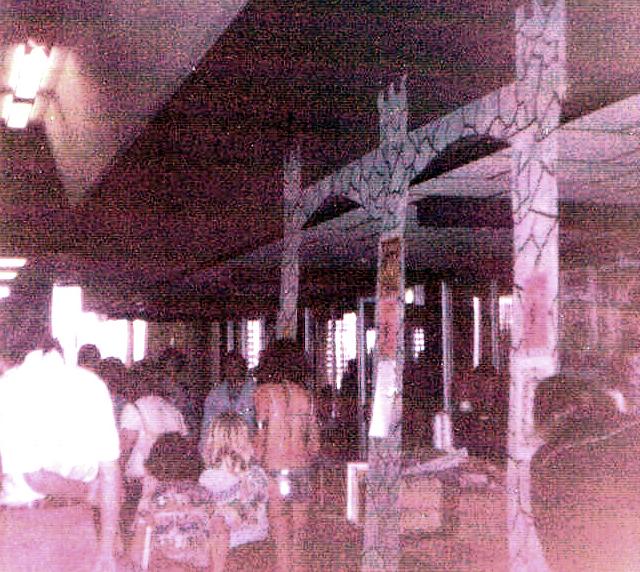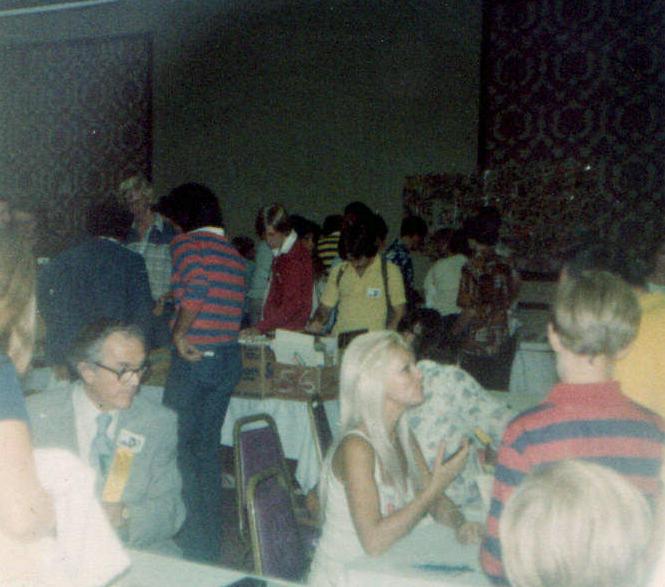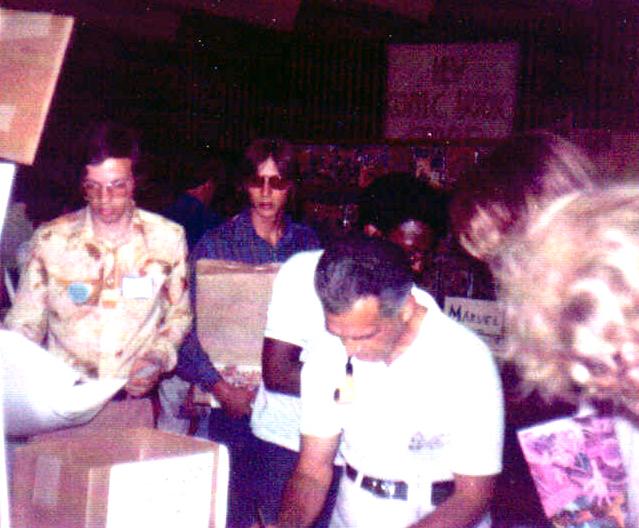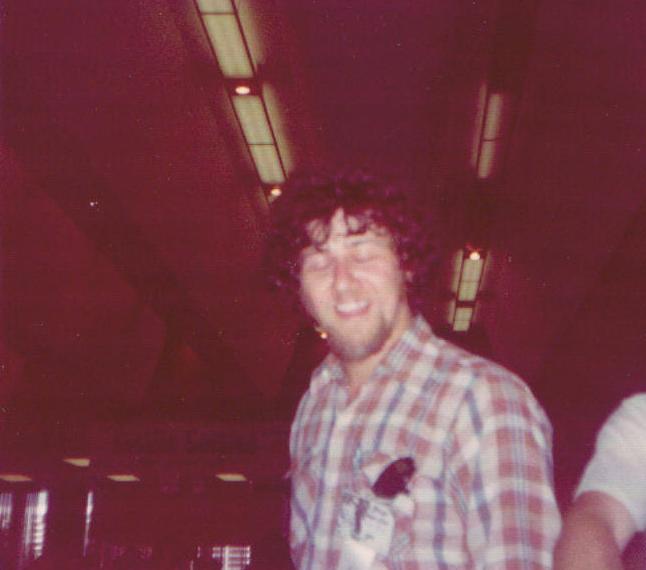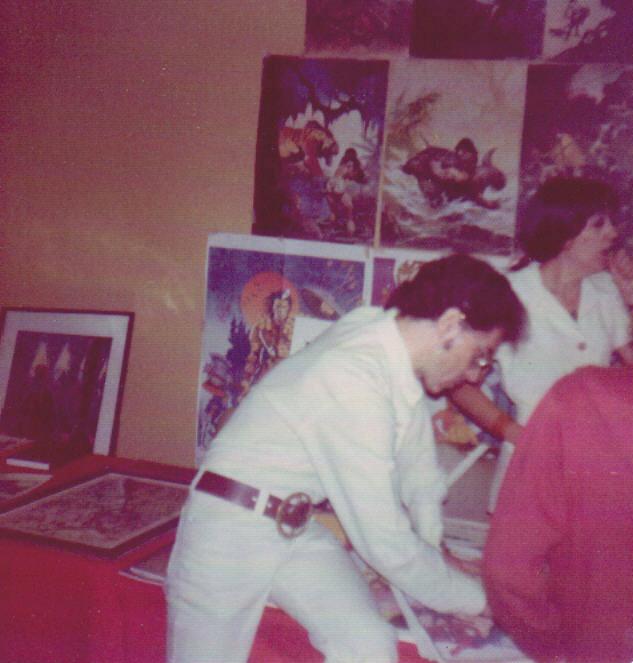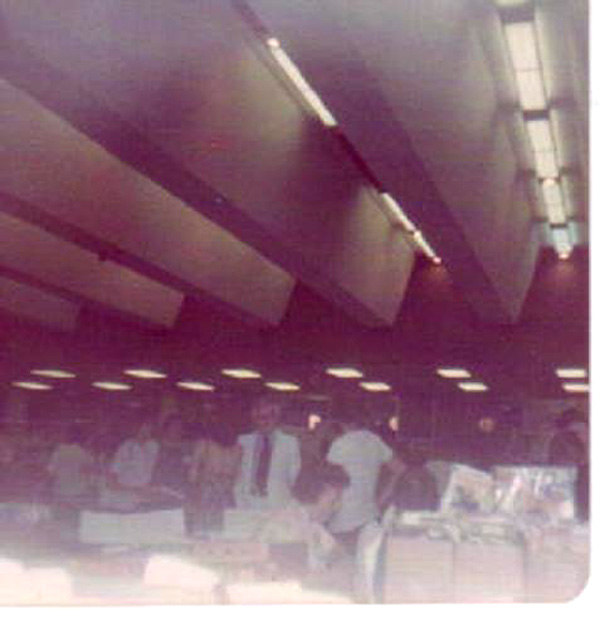 The next 7 are: 1) Kirk Alyn signing an autograph for a fan, 2) The last of the Curly Joes of The Three Stooges talks to Jock Mahoney, who played Tarzan in the movies in the 40's, 3) Here is Jay Steward of "Let's Make a Deal" fame with "Broom Hilda" creator Russell Myers 4) Me holding a sheet of pencil art by Gil Kane, some of which you can see on the Alter Ego magazine that had an article about him, 5) Bruce holding an original Broom Hilda strip, 6) Bruce holding a copy of Quality Comics' Hit Comics with a Lou Fine cover, 7) A proud owner of an original "Super-Man cover that was never used and done during Siegel and Schuster's fan days.