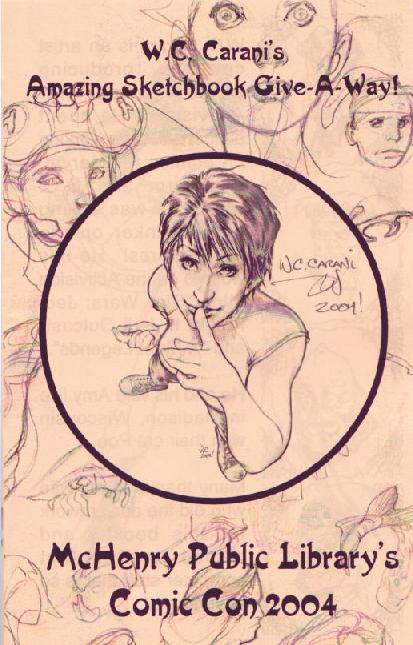 The following are photos taken at The McHenry Library Comic Con October 20, 2004, which I and my wife Krista, (who as always was a great support to me and this was our 3rd year dating anniversary), had a great time and want to thank John Galdun who promoted and arraigned the show and Jane Halsall, manager of young people's services. I would like to also thank W.C. Carani for letting me use the cover of his sketchbook for the logo of this event

1) A general view of the con from the dealers table I was at, 2) This is the same general area and there were at least one hundred fans or so who came thru this event which was held from 7:30 to 8:30 and look SPIDEY, whew that's a lot of folks, 3) here's me at my table and next to me standing is Phil Moy, 4) This is Jeff Moy and W.C. Carani who is signing for a fan, 5) Here Phil is shaking hand swith Bill Reinhold, whose head I inadvertently cut off, sorry Bill, 6) The brothers Moy, 7) The Masters of Ceremonies John Galdun, 8) A part of the library set aside for a showing of a collection of a local resident..Hey I had all those at one time!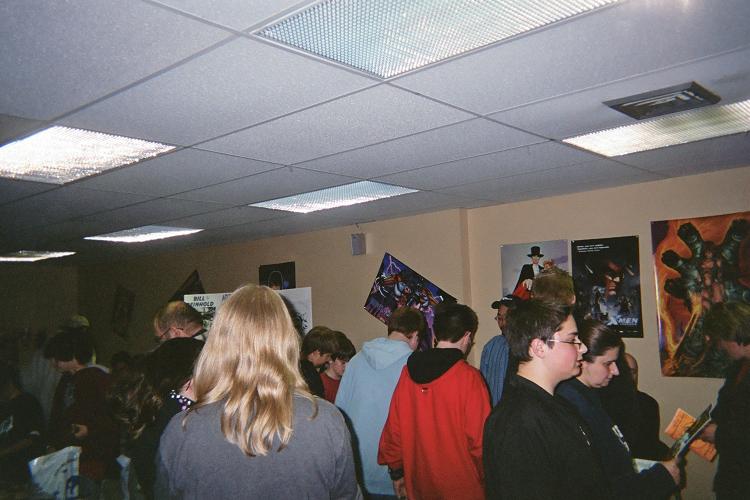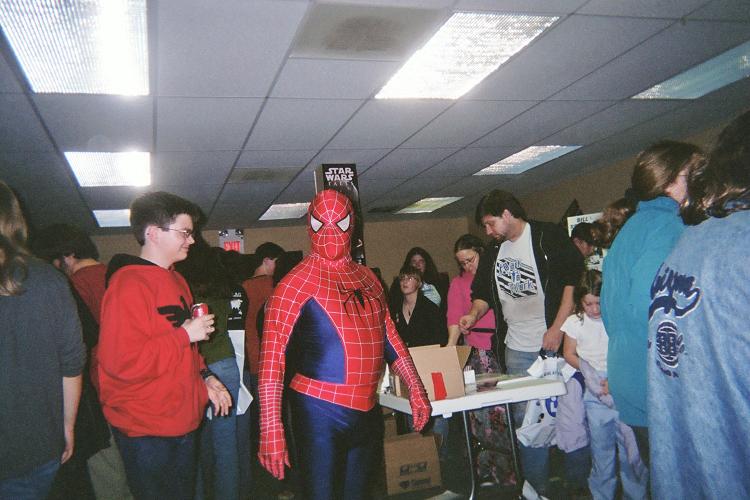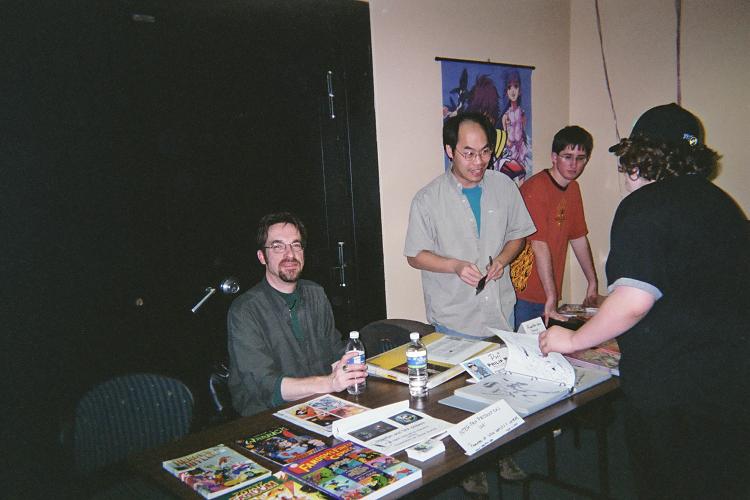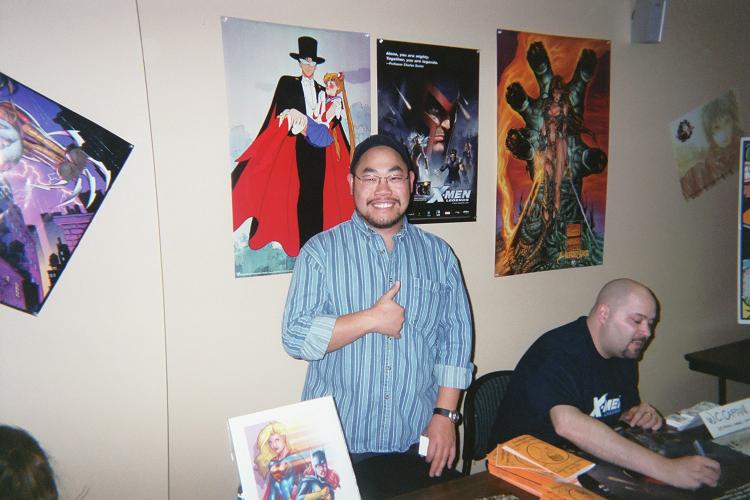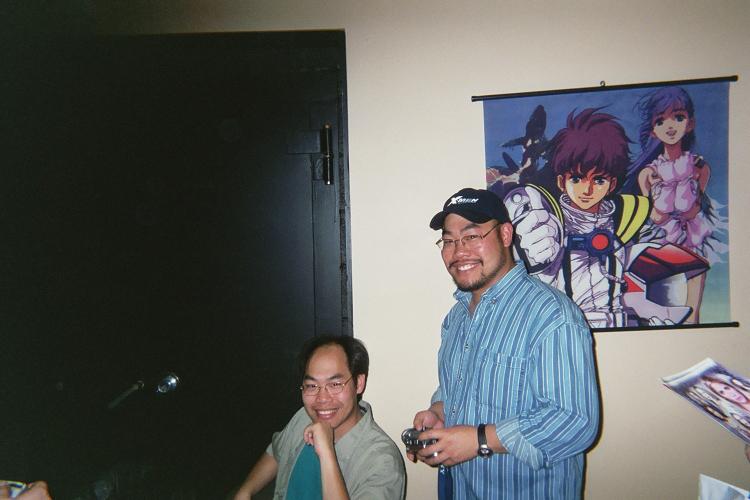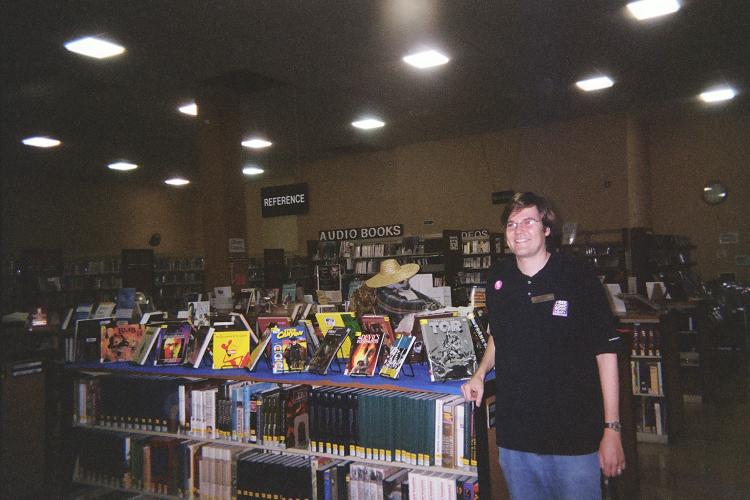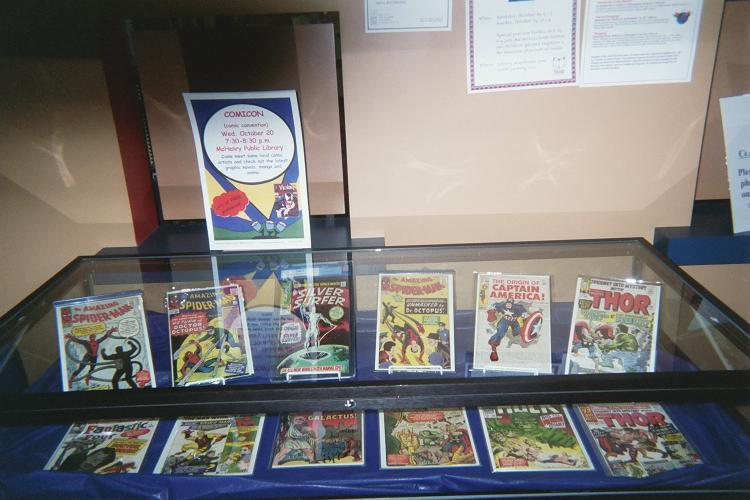 Below are links to some more of this years's gathering and previous years as well!




McHenry Library Comic Con 2004

McHenry Library Comic Con 2003

McHenry Library Comic Con 2002

McHenry Library Comic Con 2001



Below is a link to the Northwest Herald and their coverage of the event!



Northwest Herald "McHenry Library Comic Con"