Chicago Comic Book Marketplace Con May 2005


The following are photos taken at Chicago Comic Book Marketplace Con May 2005 in downtown Chicago!

The first 3 are : Floor shot of the Convention,which show the Windy City Section manned by owner Augie's son and Quintessential Comics run by Barry Halperin, 2) Another shot toward thebeginning of the Artists/publishers section, 3) Lady DOC,and DJ (Nick Hebert) of DownForwardPunch.com, 4) Connie and Pat of www.voronde.com.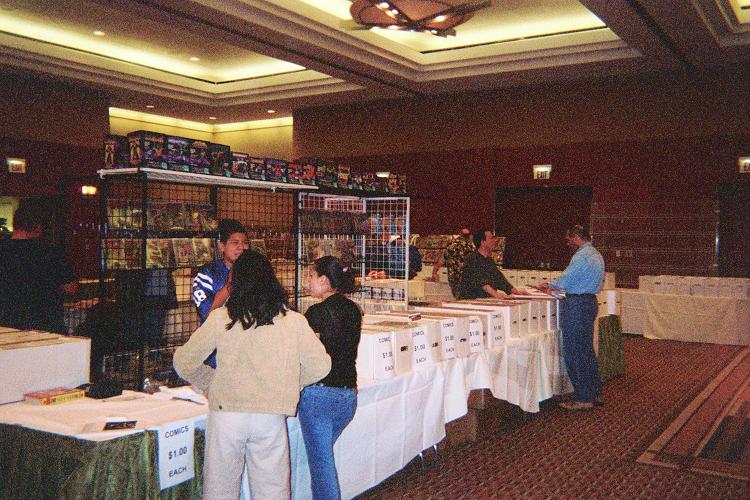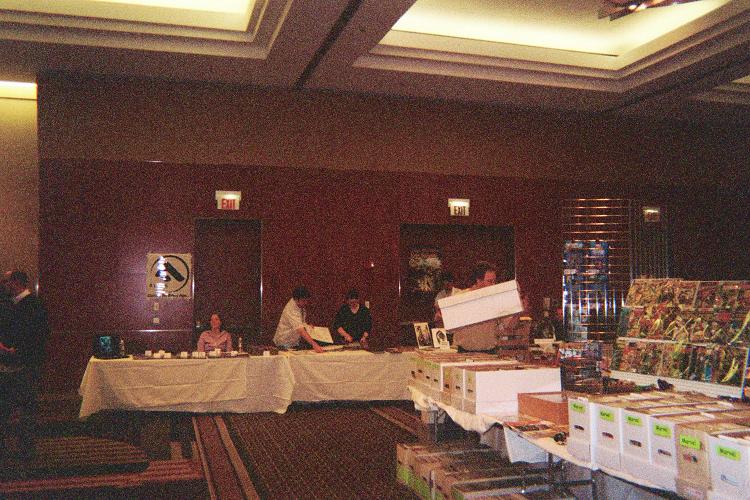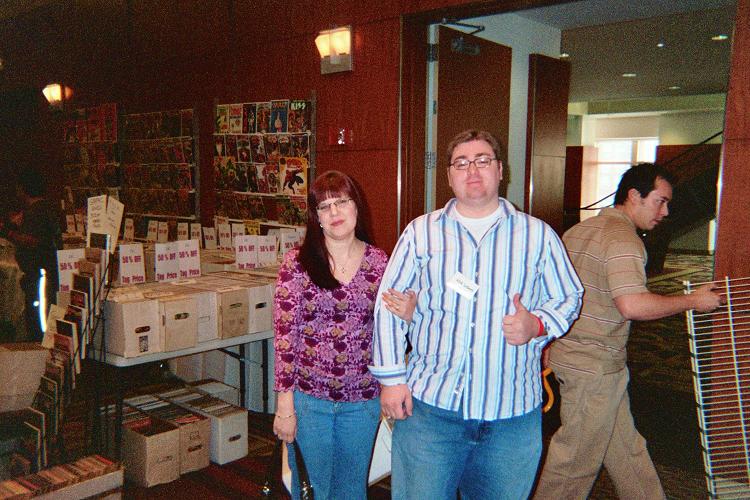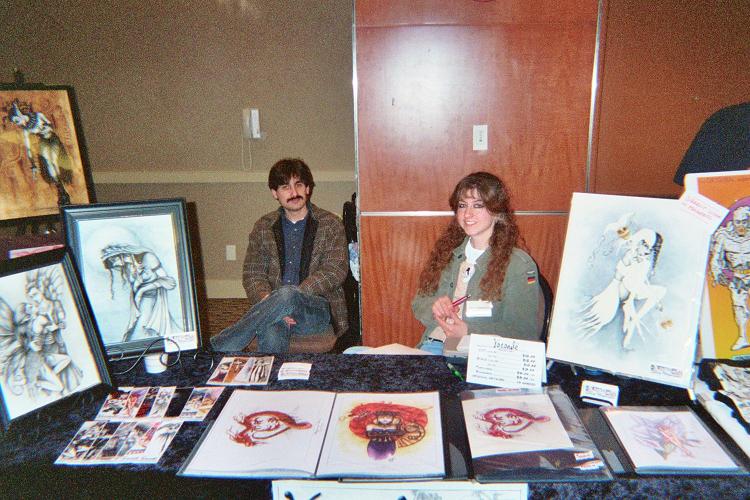 The next set of serveral paics are of the IF table: 1) Long shot of table with Nick and Steve Piscione of Kaosfield Studios, Rod Jenkins and Robert Boyd of Kiss-Me-Comix, 2) Another shot at the table That's Nino in the background, 3) Wally Lowe and Steve Piscione look over some books, 4) Steve acting as only Steve can act and Wally looking over his dispalay which included IF mugs Thanks WAL, 5) Here Chicago Art Teacher and publisher Turtel Onley sitting between Rod and Barb Jenkins, that is Barb's and Rod's daughter to the left, 6) Steve talking with Ken Ray and Miss Jenkins looks on, 7) Barb, Robert and Turtel and Rod in the forground talking to a customer, 8)Nick conversing with Nik Havert of Pickle Press 9) Wally showing a cover of one of his Moon stone books which unfortunatly got caught with a glare of the camera, will try to get a pic of that cover, that is Nick busy working on a piece for a customer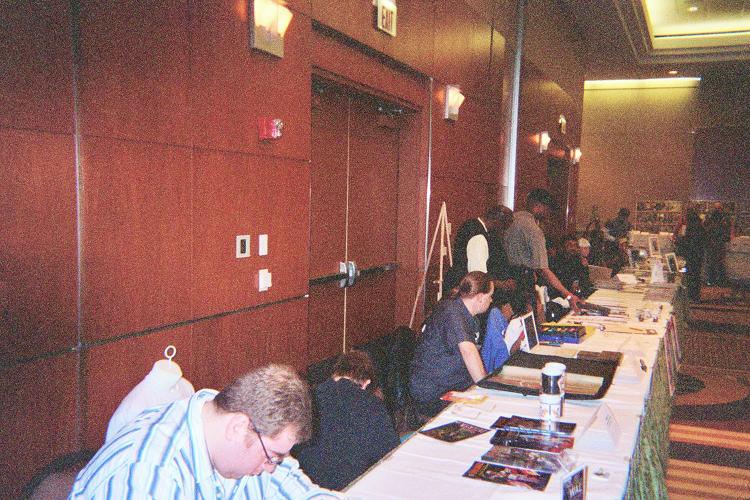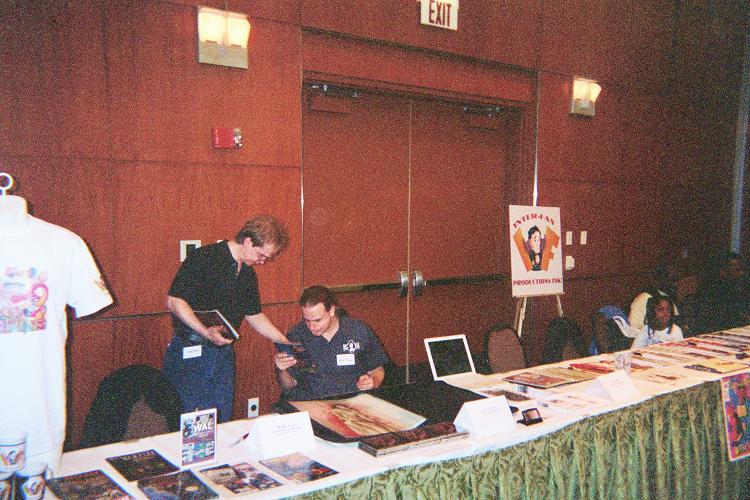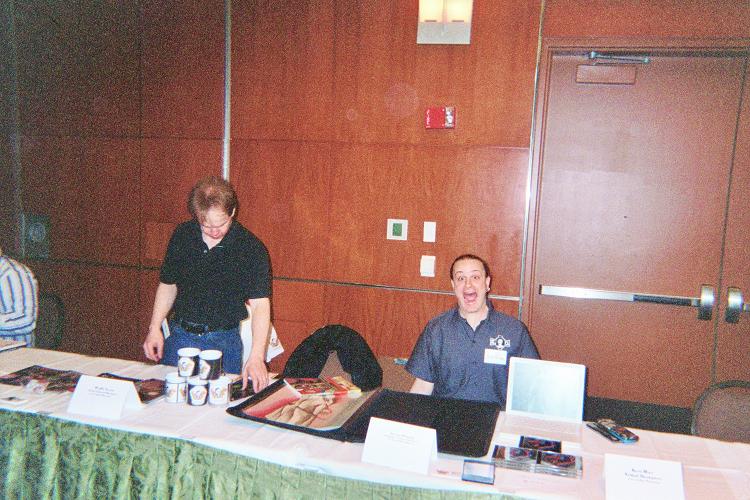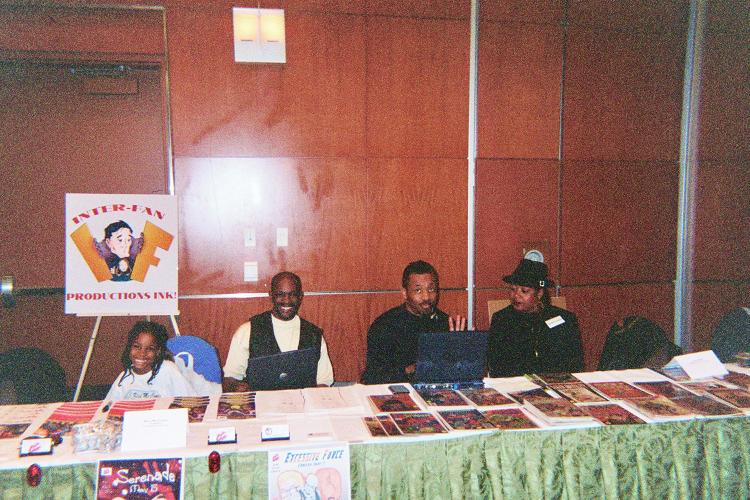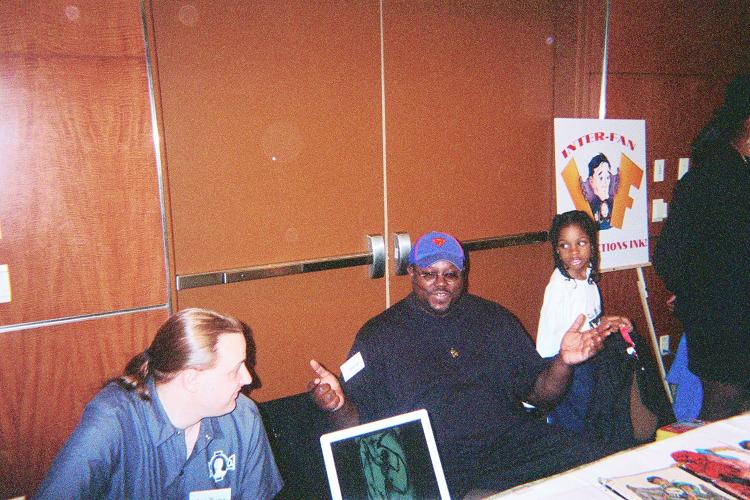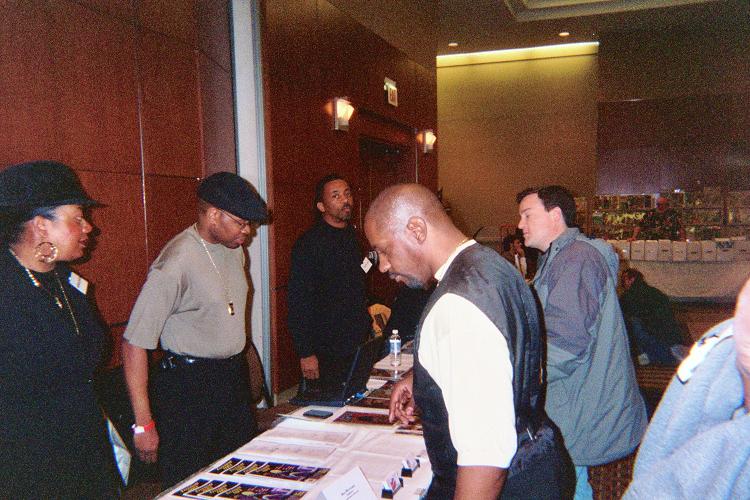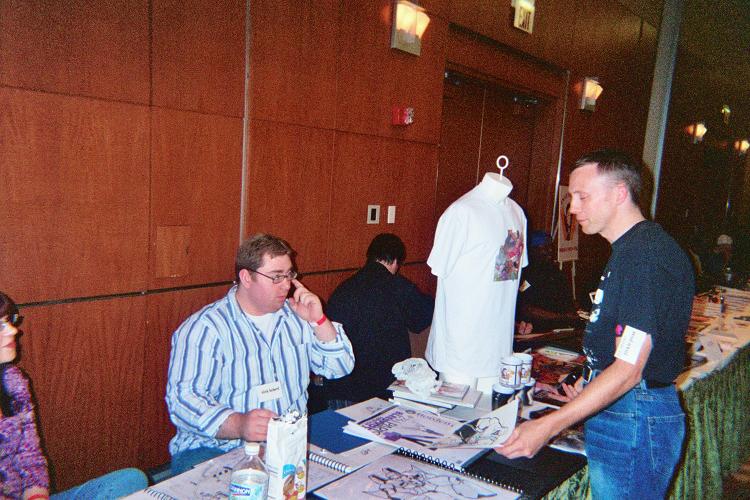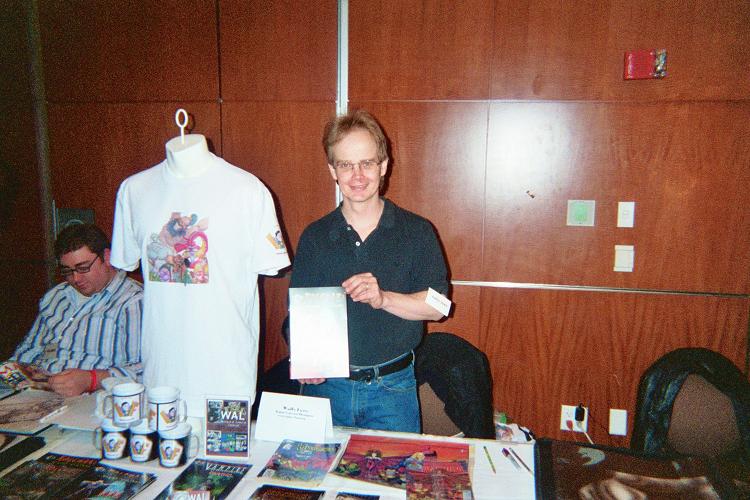 The final set of pics which treflects what these conventions should be all about seeing old friends and making new ones and just goofing around: 1) Old friend from my CI days Paris (Jacob) comes by for a visit, 2) Of course what would convention be with Nino of ULDM here with Steve, 3) Here Mike McClain of M Studios visits Ken Ray, 4) Robert Boyd showing how he would handle Unbelieveable Laundry Detergent Man and that's Nino give the two count, 5) Robert and Nino discussing the state of Comics abd there is Art Baltaza of Electric Milk Comics, 6) Rene Castellano of Instant Press and publisher of ULDM visits Nino, 7) The secret is out Rene IS ULDM, 8)Nino show his fatherly love to his son Lil Nino as the show draws to a close. One note I and IF would like to thank Rafe and his lovely wife for the wonderful time and hope to see a third show in October!