MotorCity Chicago Comic Fest 2004


The following are photos taken by NINO and his crew at the latest (and last for us) MotorCity Chicago Comic Fest

1-4 concentrate on the man known as The "NO"! 1) The "NO" at his tables co-sponsored by the iFo, 2) The "NO" and his Superfan Allen Chan, 3) Derreck, me, Allen and the inspiration for the U.L.D.M., Ralph Ramirez. He is also the cult underground character of the strip "It's Ralphy Boy" plus he is the EVIL dad in U.L.D.M. #2, 4) The "NO" and a lucky young fan who bought original art. (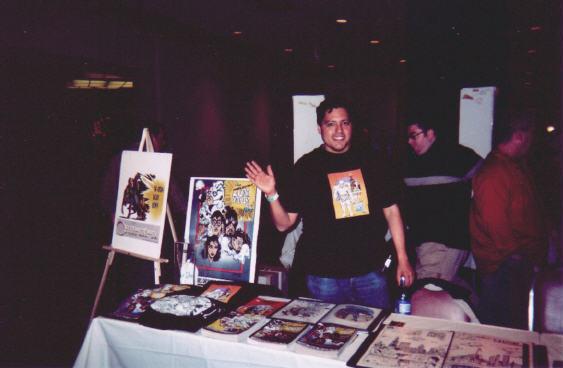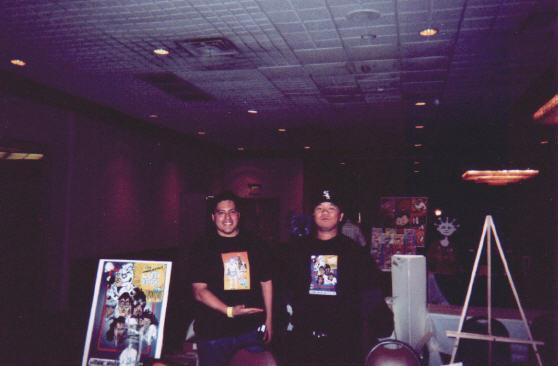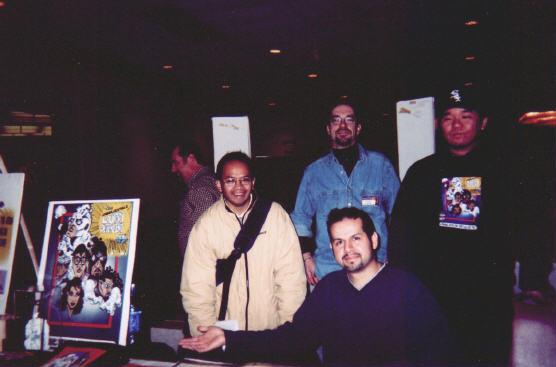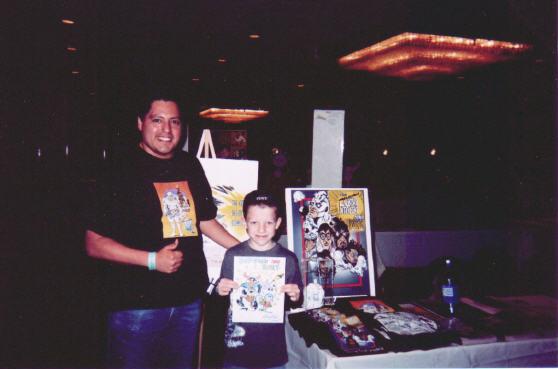 the next six are shots Nino had done for me while my camera didn't work that well,though hope to get those pics up soon. 1)Lady DOC (Krista) and myself, 2)Two Chicago legends Russ Maheras of Malstrom fame and Joe Sarno co-creator of the original Chicago Comic Con, 3)Joe and the crew of IPC (Instant Press Comics, left to right Dave, Joe in back Allen, the "NO" and Rene also to the far right is Lady DOC, 4)Me, the "NO" and Rafe Cheli (Chicago Comicbook MarketPlace), besides being glad to see each other the reason we are smiling is 5&6)look at all the people and the see of empty tables. I believe rafe will be great replacemnt for MCCF.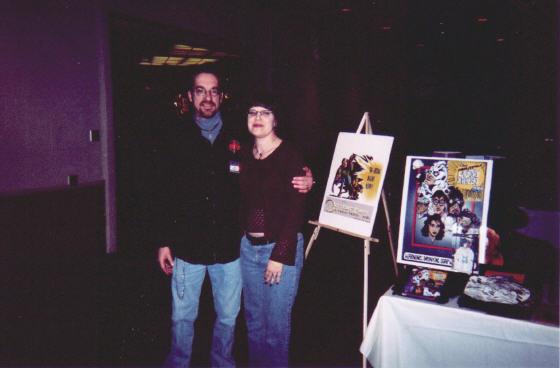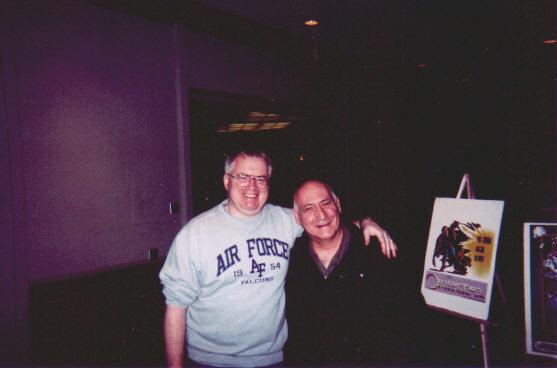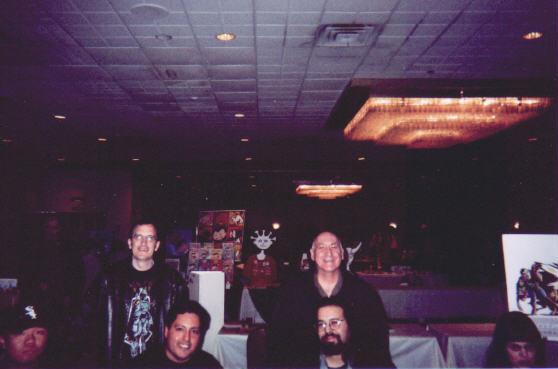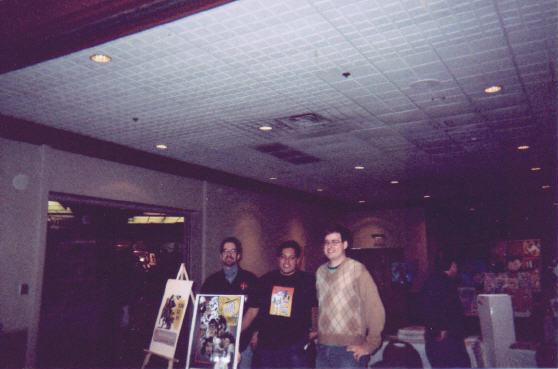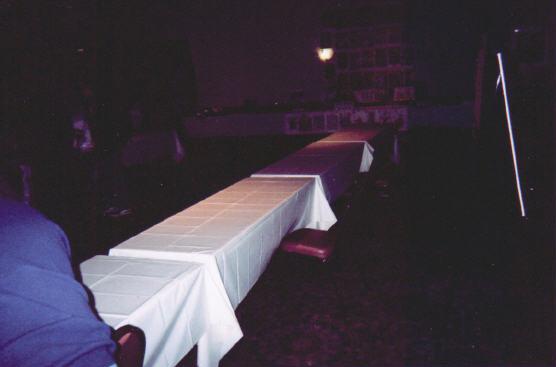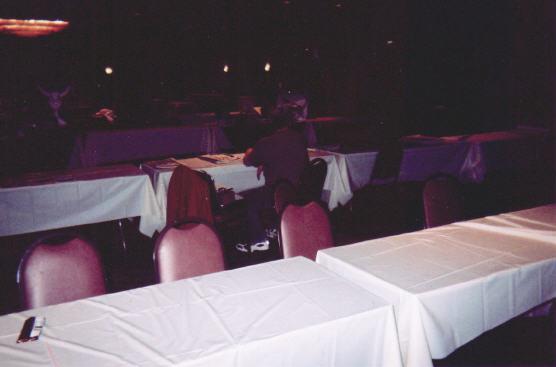 A personal note from Nino: "These were pictures of the WORST convention I have done so far! Don't let the smiles fool you! We were there so you know the grins are from seeing old friends and NOT the actual show."