Wizard World aka Chicago Comic Con 2006


The following are photos taken at Wizard World 2006 by Doc and friends

This year we will do it the days we were there as it will be easier for me to handle. We did have a great time made new friends and met old chums. Got a table at the last minute. So enjoy the show! The first 8 are from Friday when we thought we would just be walking around but when discovering empty tables I inquired about that an got an 8ft table at a good price (most likely because it was late in the day and we would not use the table till Saturday. I would alos like to thanks those I did not get pictures of like Joe Sarno, Gary Colabuono, Jim Engel (Hope to hear back from you Jim), Gene Smythe, Andrew Pepoy and D.K. Upshaw.

1) Al Chan (SuperFan at ULDM table as Nino had to work that day. 2)Here is Nick at the Alien Entertainment booth (where Scott???). 3) Art Baltaxar at the Electric Milk table. 4) publisher/writer Rafael Nieves of Hyperthetical Studios and Transfuzion Studios. 5) The everloving Kaosfield Studio group featuring Steven Piscione, founder, Rich Maier, writer of Shreds and Melisa Piscione. 6) old friend Mark Innes of Blind Bat Press. 7) Gary Carlson of Big Bang Comics.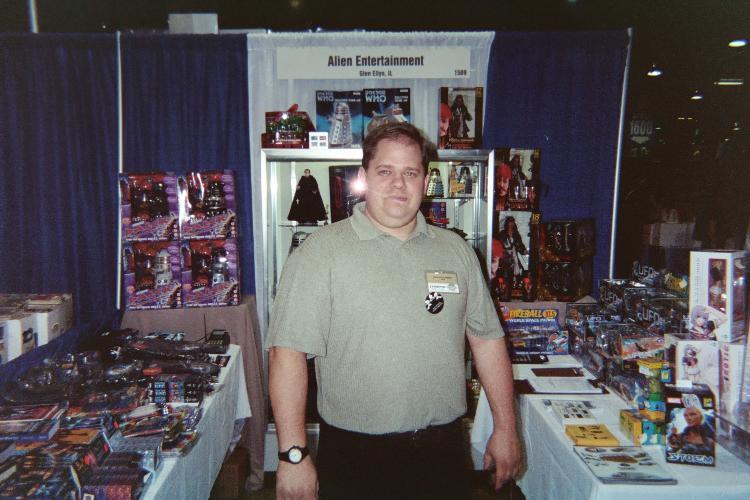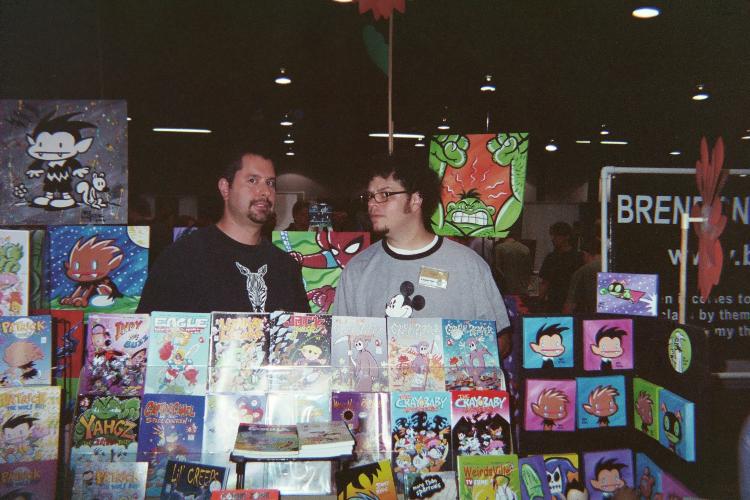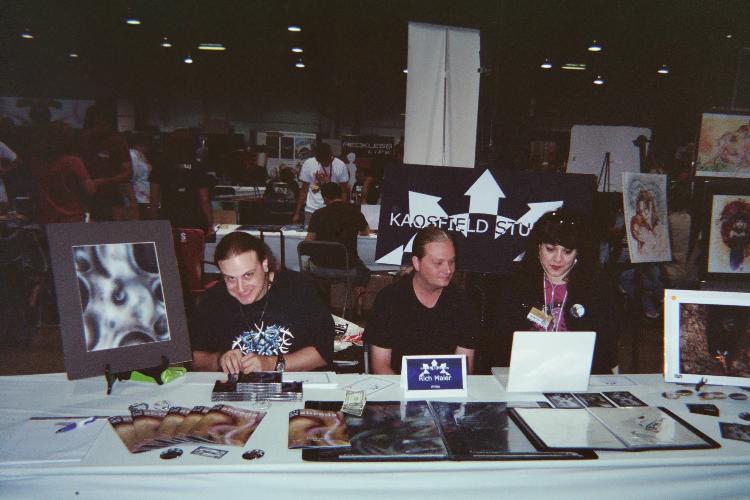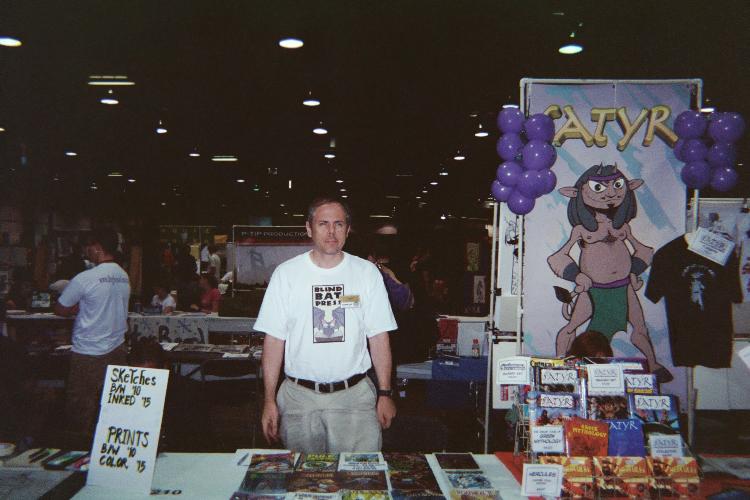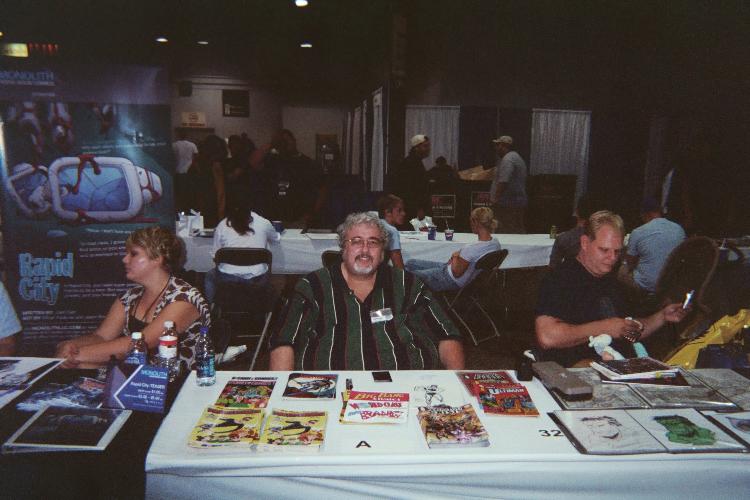 Well Saturday we had the table a new friends Suzanne Dwyer, Suzanne is a fellow art student of Nick's at the local college. 1)Ron Kasman (Fandom creator from back in the day. like me) and Dave Ross(the pencilor of issues of Alpha Flight, West oast Avengers, Birds of Prey, Inhumans etc) at the Blind Bat Press table. 2) LaMorris Richmond of B.L.A.M. Comics, next to him, Giba Anderson of Griot Publishing. 3)Ed Dumphy wrter extrodiare looking for artists, interested anyone?, behind him is the irrepressable LM. 4) Scott and Nick my two ushers from my wedding. 5) Nick making some sales with Lady Doc looing on or at the camera actually. 6) again Nick and to his left is Suzanne and at his righ Lady Doc 7) Nick and Aaron who stopped by to visit. 8) Nino Creator of ULDM and Mike Indovina of Satyr fame. 9)Wally presenting me with the greatest gift to IF, The IF semi (What does BJ and the Bear have on us huh). 10) Russ Maherus of Malstorm. 11) Wally and Todd take a pic for IF. 12) Billy (War Machine) Henderson stops by. 13) Antonio (Candy) Maldonaldo at the Hyperthetical Studios. table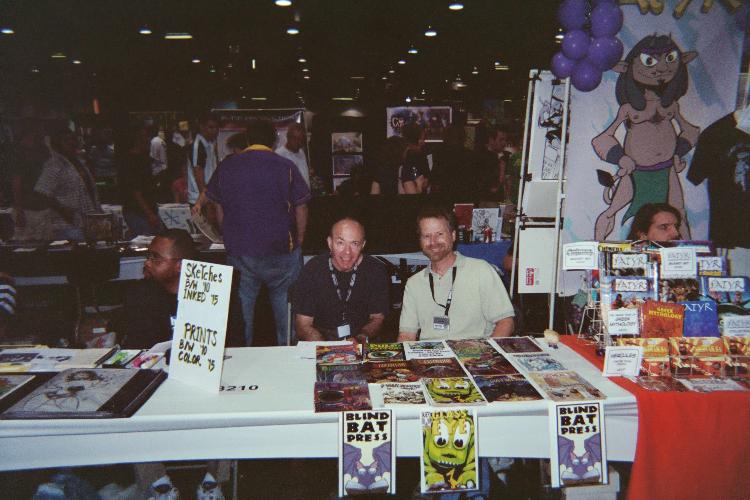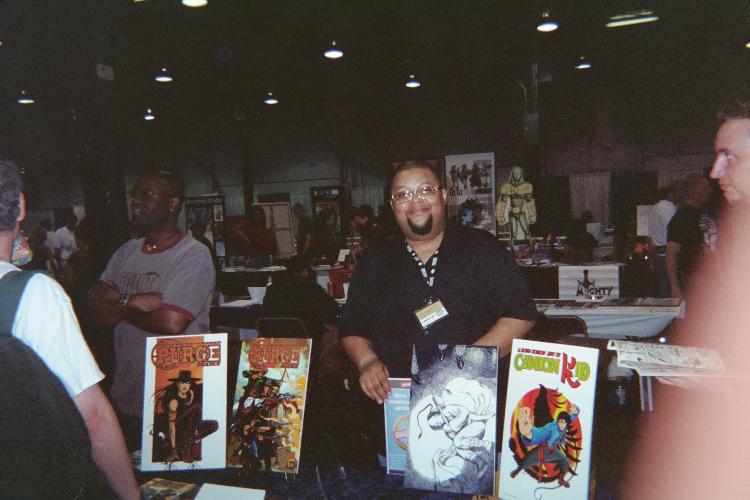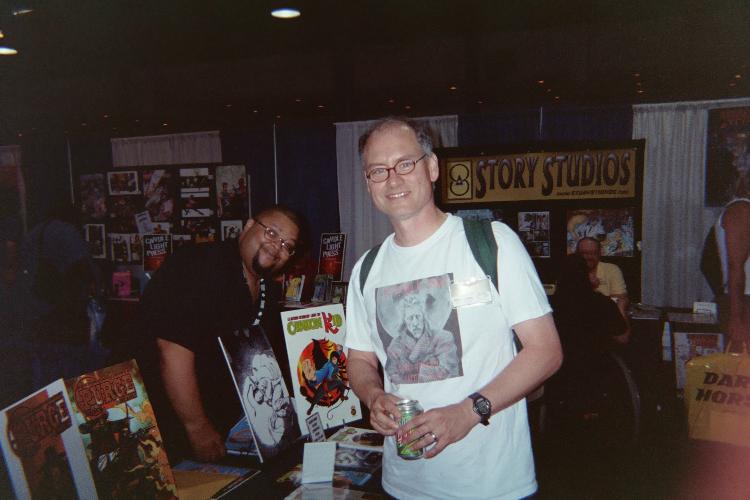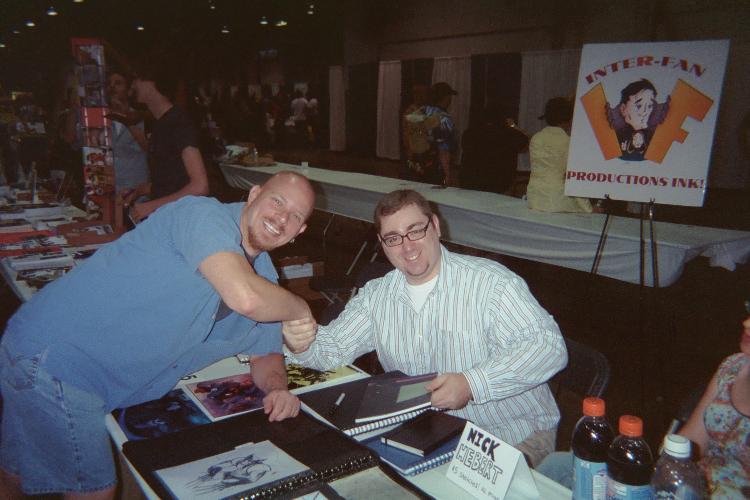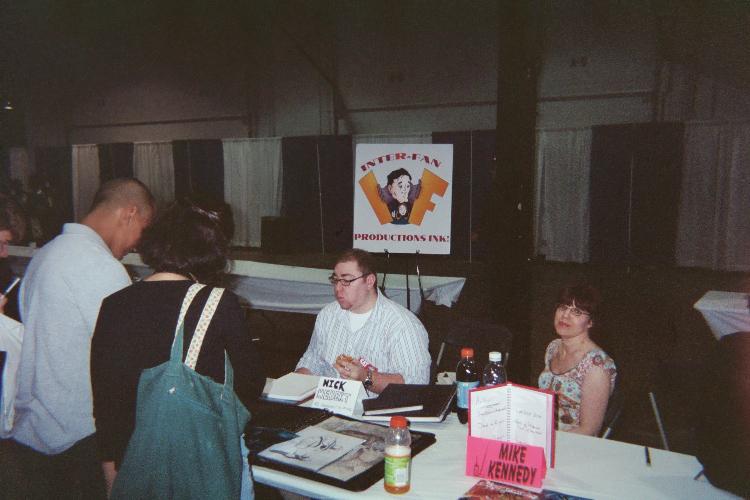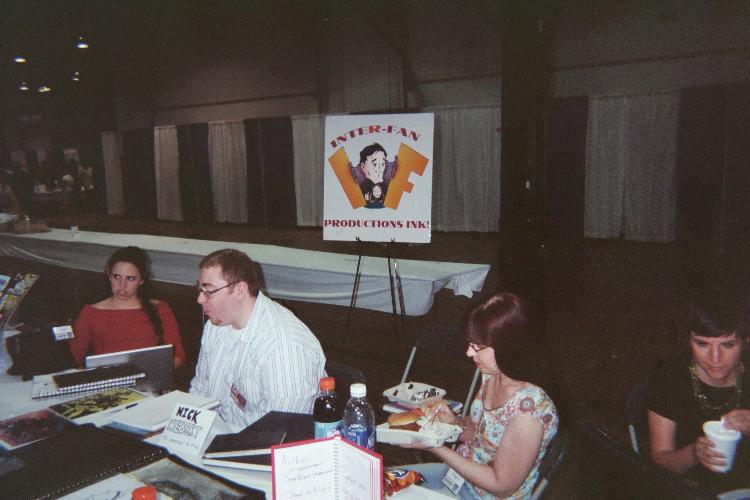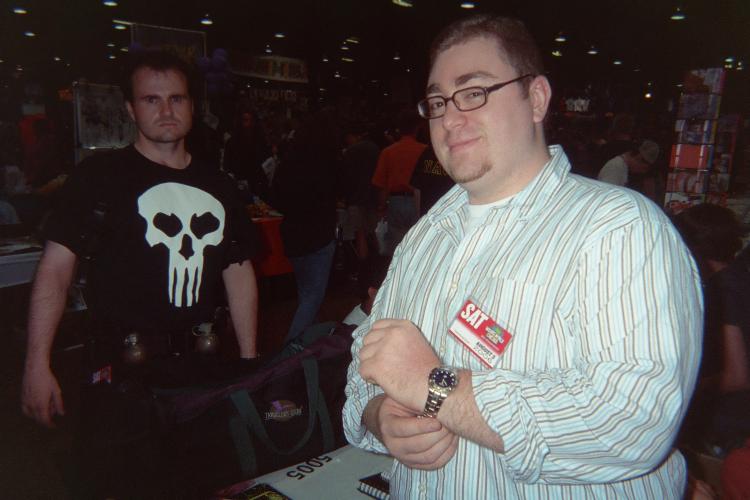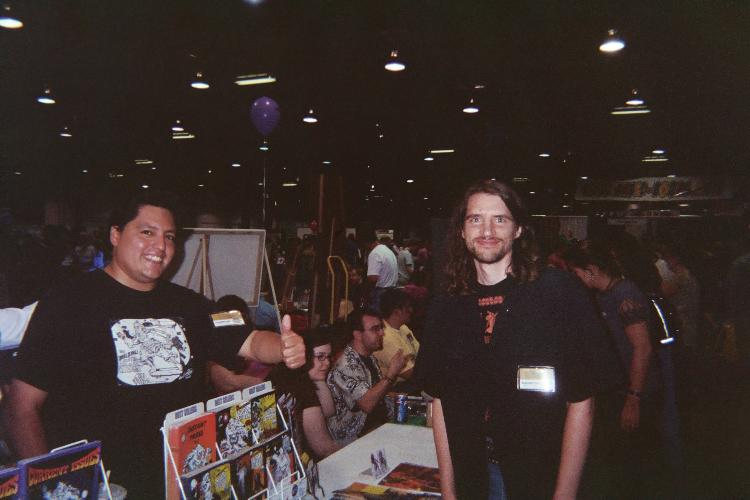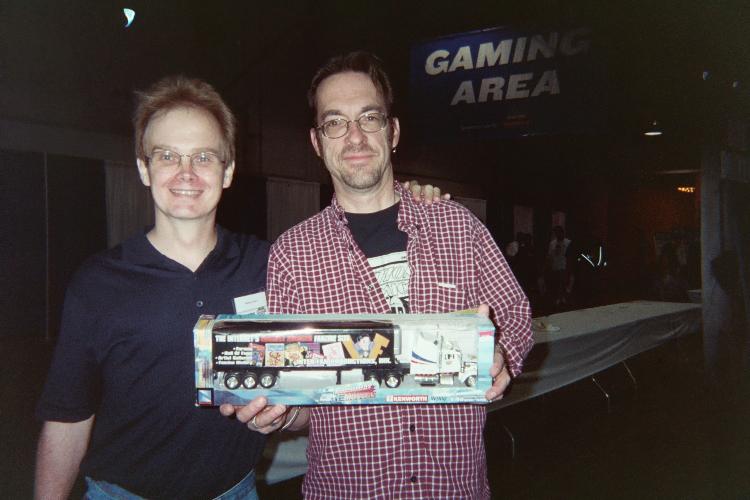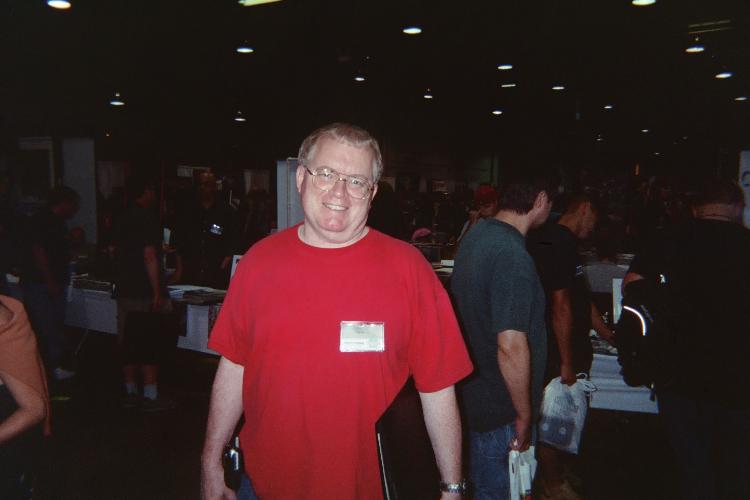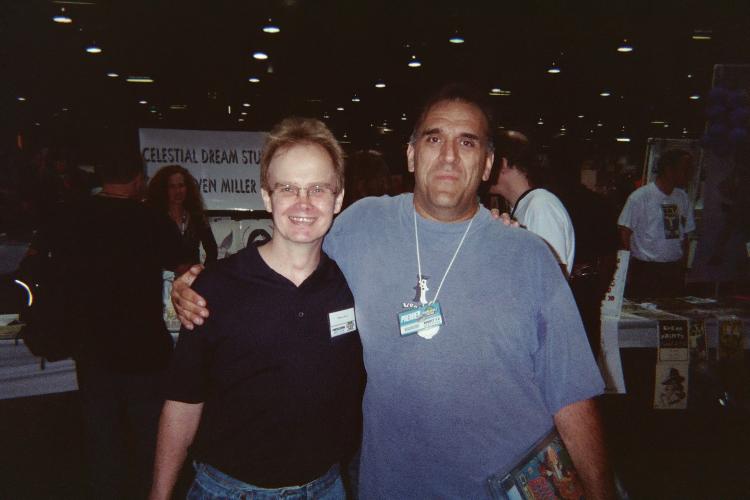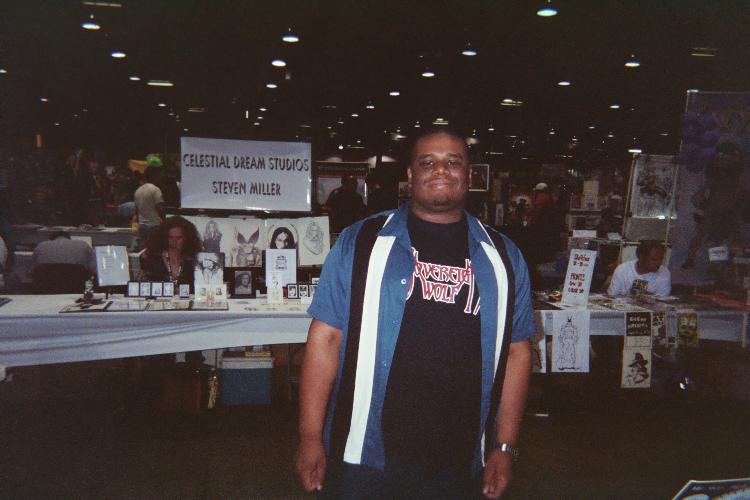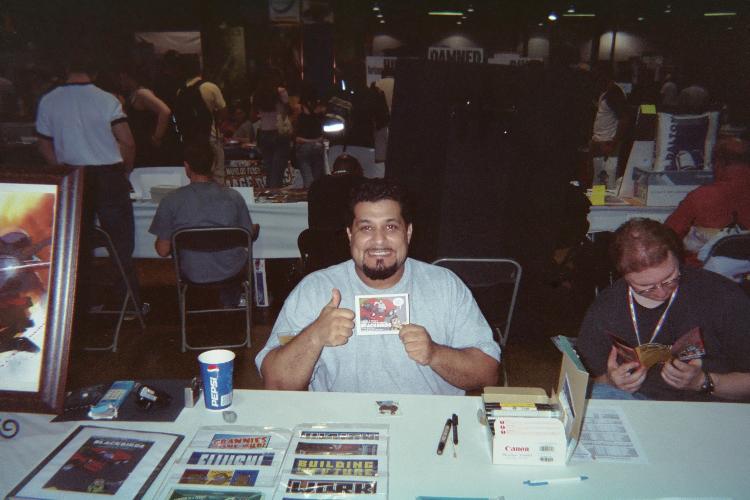 Ah, Sunday the last day of the con and for some the most fruitful 1) Suzanne brought her sister Stacey along to show Comic Book Conventions are a great time. 1) Here is Stacey and Suzanne giving Nick some support. 2) Another shot at the IF table (more on the empty table behind us later. 3) The Canadian Crew of Blind Bat Press and friends ready to hit the road on theri 12 hour trip back to Canada r to left Dave Ross, Mark Innes, Ron Kasman and Jim Ordolis. 4) Only Turtel shows off a great logo on his t-shirt. 5) "Batman and Robin" at the Electric Milk table 6) Jiba Anderson looking as kewl as ever. 7) Connie P painter extraordinaire at her table with some fine art behind her. 8) Sarge and Jayne of Shadowed Path Press and writer of The Collectors who is showing off Sarge's interpretation of Batgirl. 9)and 10) The IF truck in all it's glory. 11) The Griot/B.L.A.M. table. 12) Lamorris stands tall 13) LaMorris and Tim Jackson of CLStoons.com. 13) Scott Guffey and his wife, Scott did The Unseen for ScareCrow Comics. 14) The greatest retailers in the World Dan andd Mike of Graham Crackers Comics in St. Charles.