Wizard World aka Chicago Comic Con 2005


The following are photos taken at Wizard World 2005 by Doc

The first 2 are : 1 and 2) Opening shots entering WizardWorld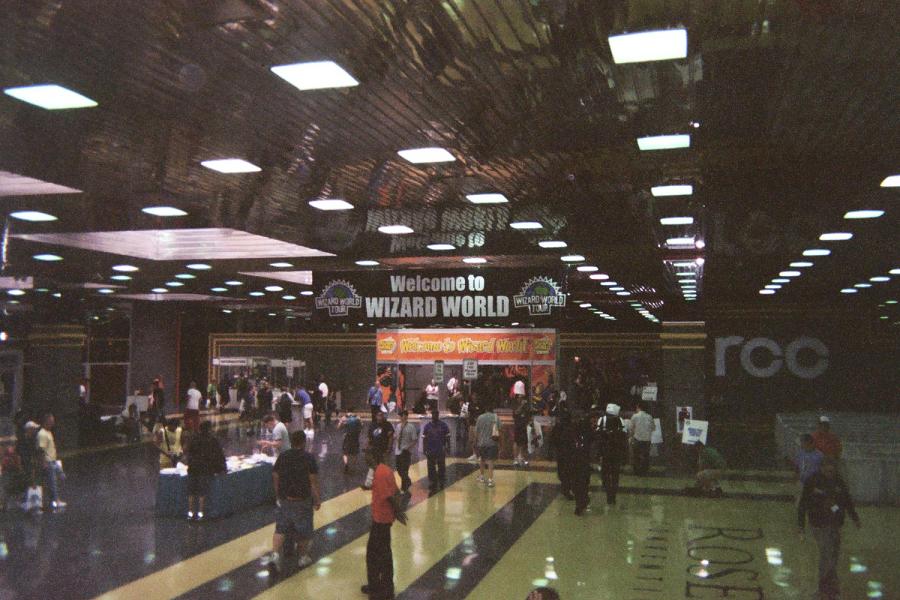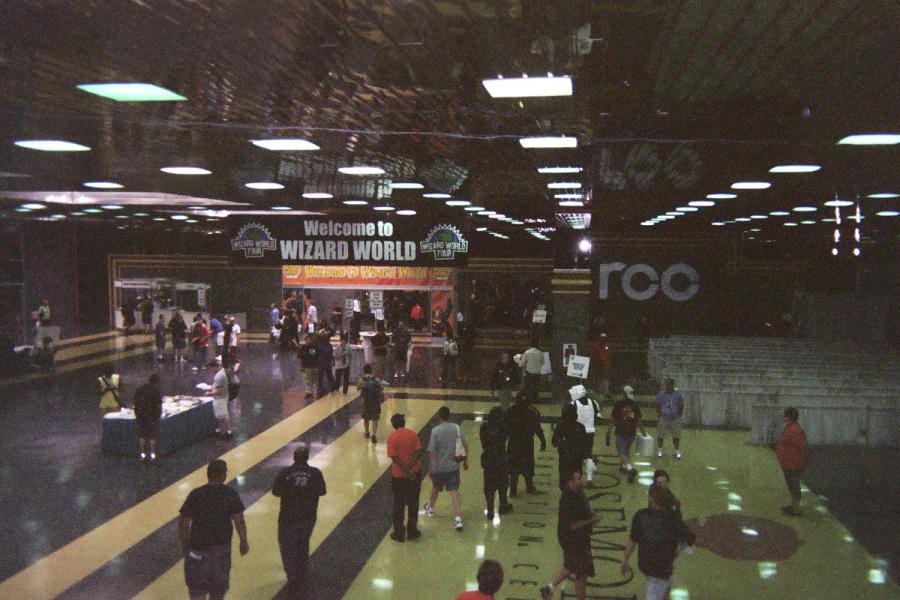 The next 13 are shot of felllow IF supported publisher and creators,1) the first shot is the long await Laundry Detergent Man issue #4 and the activity book from InstantPressComics and 209 Ave Studios, 2) Here is the IPC gang with Billy Henderson (custome designer for ULDM), l-r Rene Castellano, Kevin Girard and Jose NINO Meserina (Creator of ULDM), 3) Billy and NINO shaking hands on the deal for the ULDM costome,in the background are Rene and Kevin, 4) Dave Gruba of Grubbmaster Studios and creator of Gondor: Son of Olympus, 5) Shannon Jayne of Shadowed Path Press and writer of The Collectors, who I met thru Scott Kavacky, 6) LaMorris Richmond of B.L.A.M. Comics and siiting with him are artist Antonio Maldonaldo and publisher/writer Rafael Nieves of Hyperthetical Studios, 7) Juan Arevalo, Rafael Nieves and Tony Akins of Hyperthetical, 8) Kaosfield Studios l-r Rich Maier, writer of Shreds, Melisa Piscione, Steven Piscione and Caelyn, 9) As always Ken Ray of KRC ws there taling with some fans, 10) Nick DJ Hebert of DownForwardPunch.com was sharing a table with IF, 11) Nick and Lady DOC at the IF table, 12) Again at the B.L.A.M. table with LaMorris, Lisa Richmond and , 13) another shot and Andrew Pepoy is visiting the B.L.A.M. and Hyperthetical joint tables,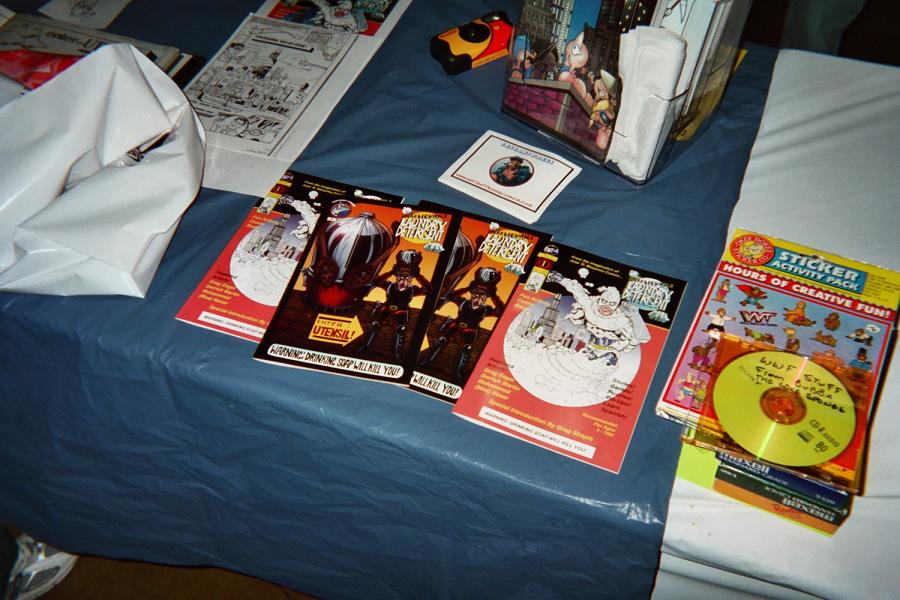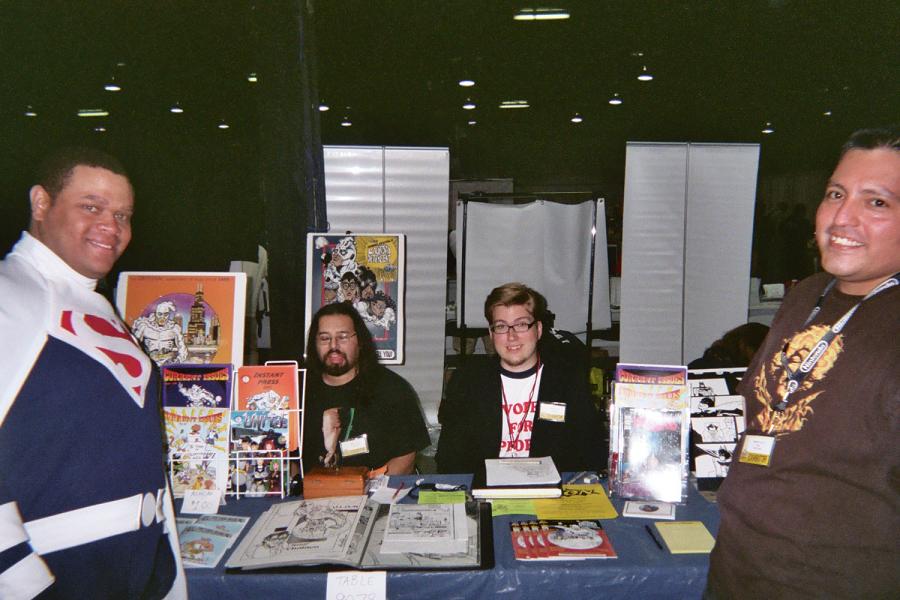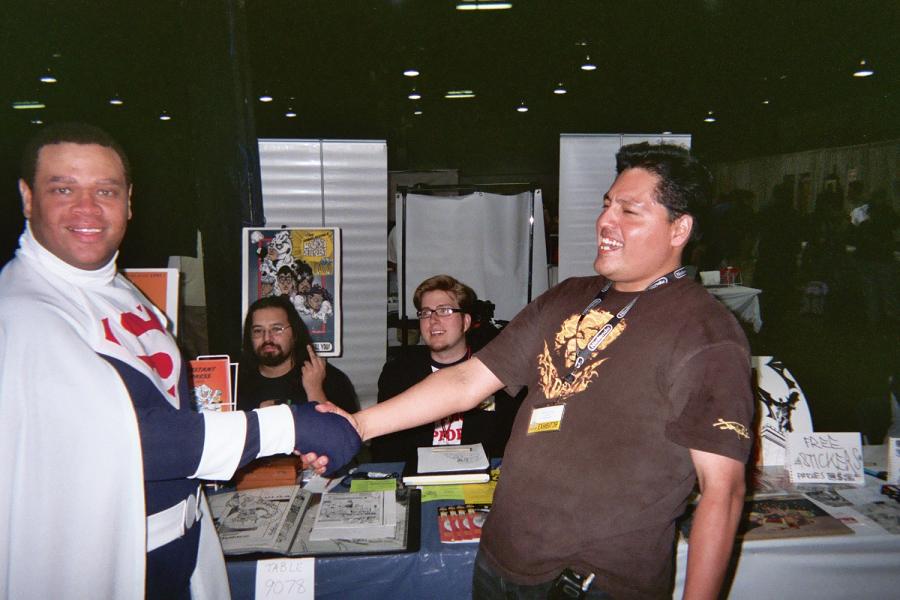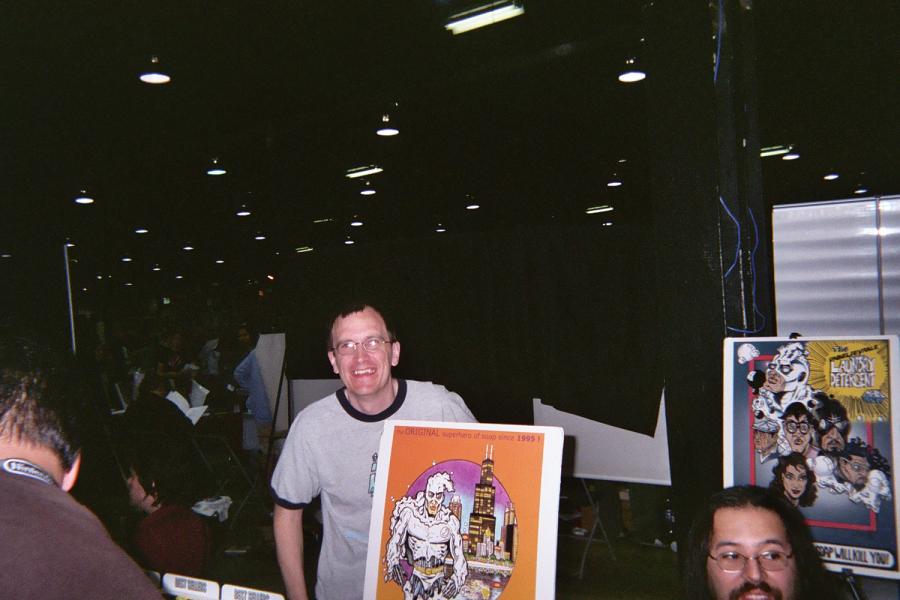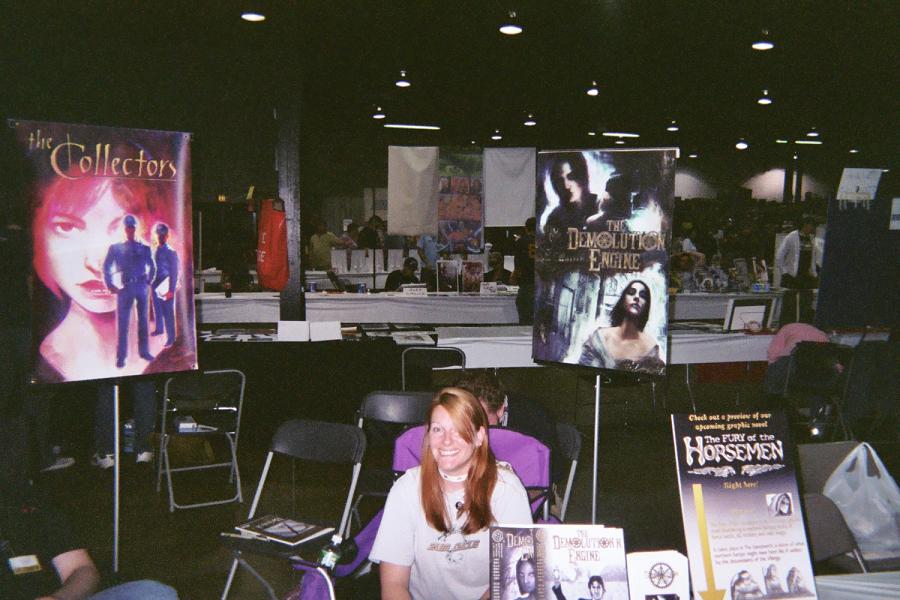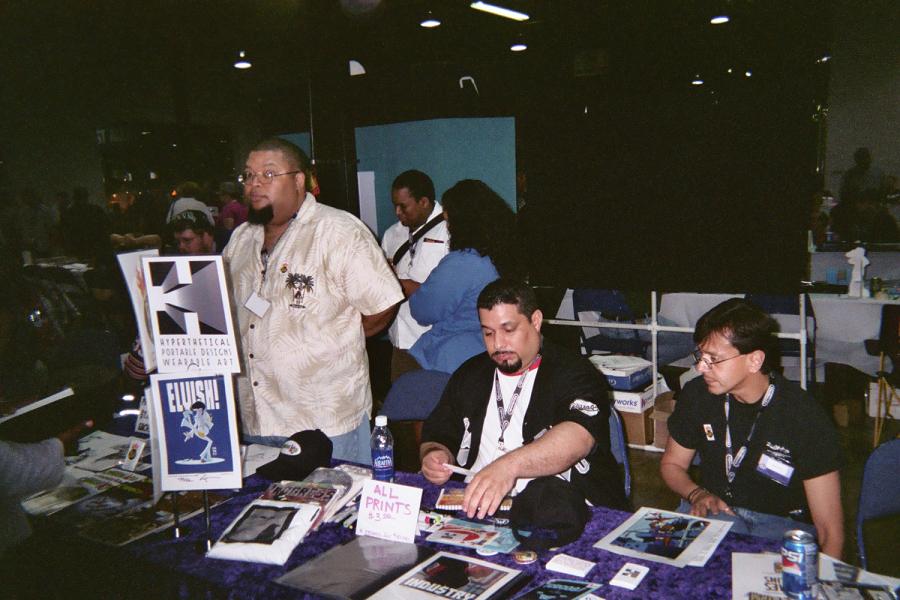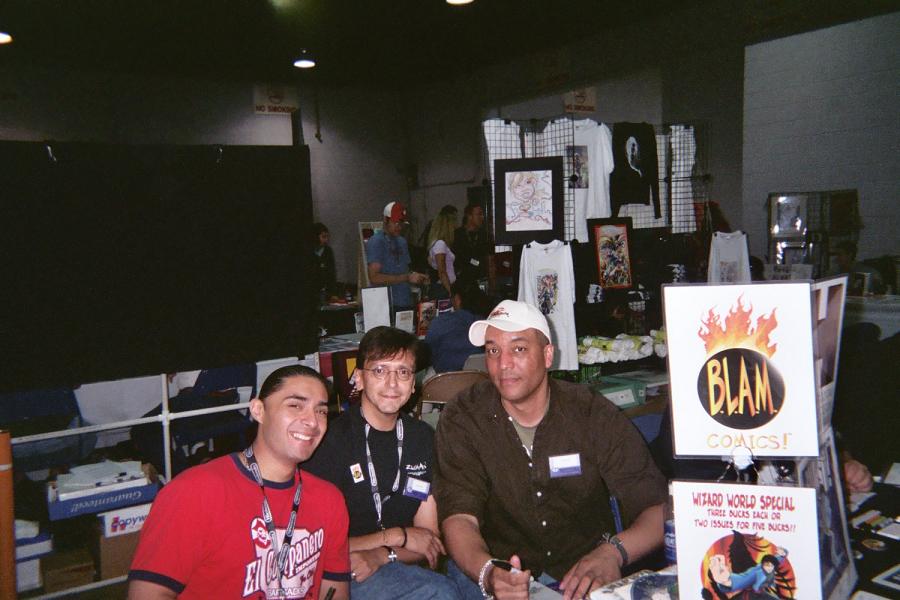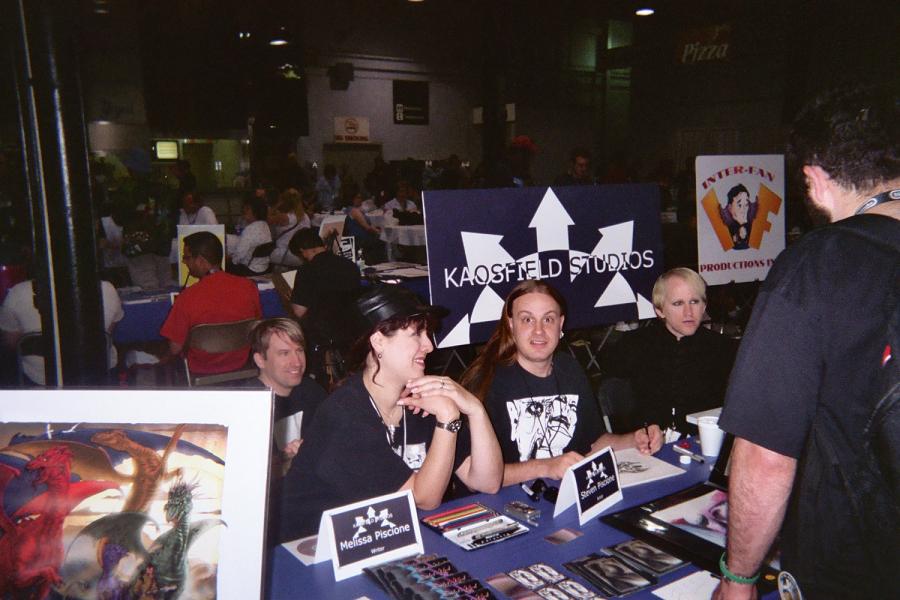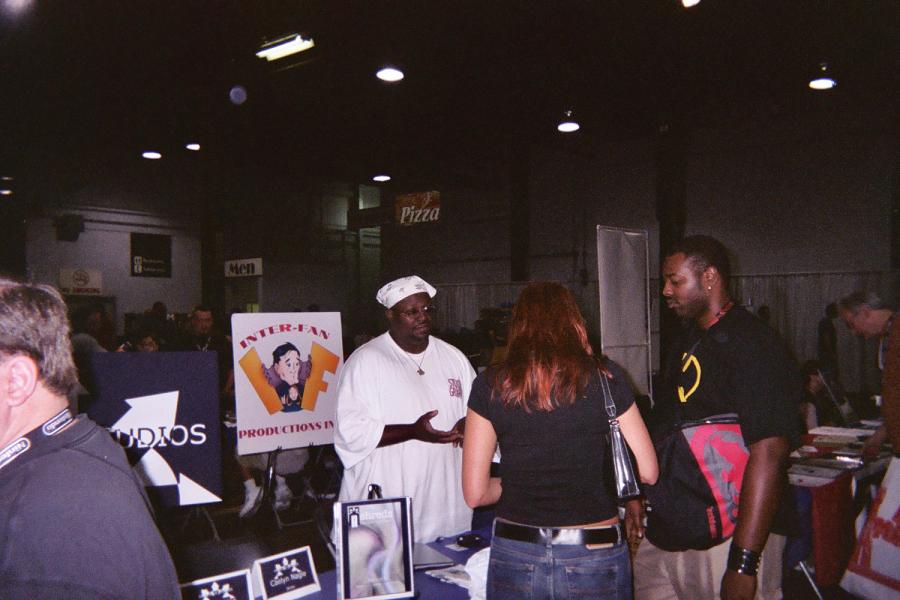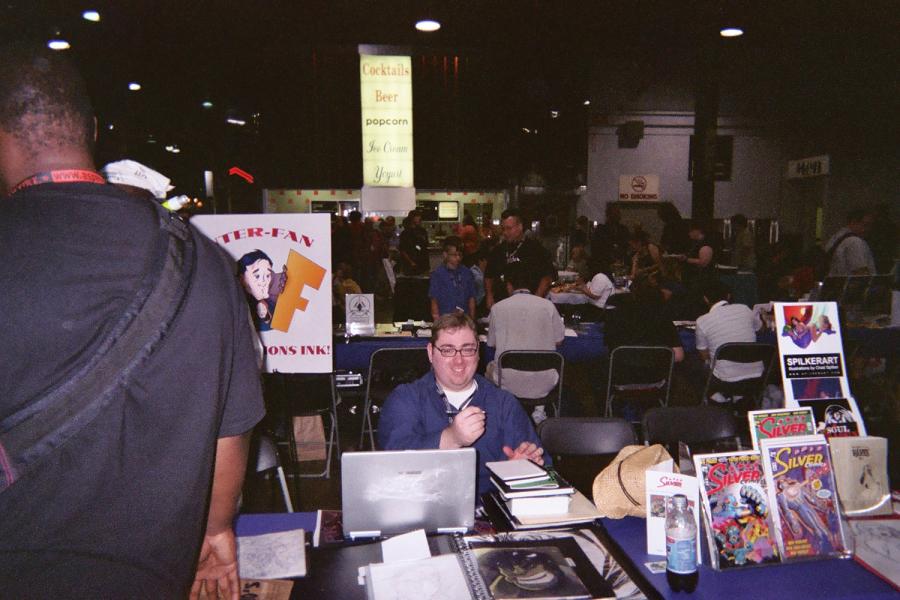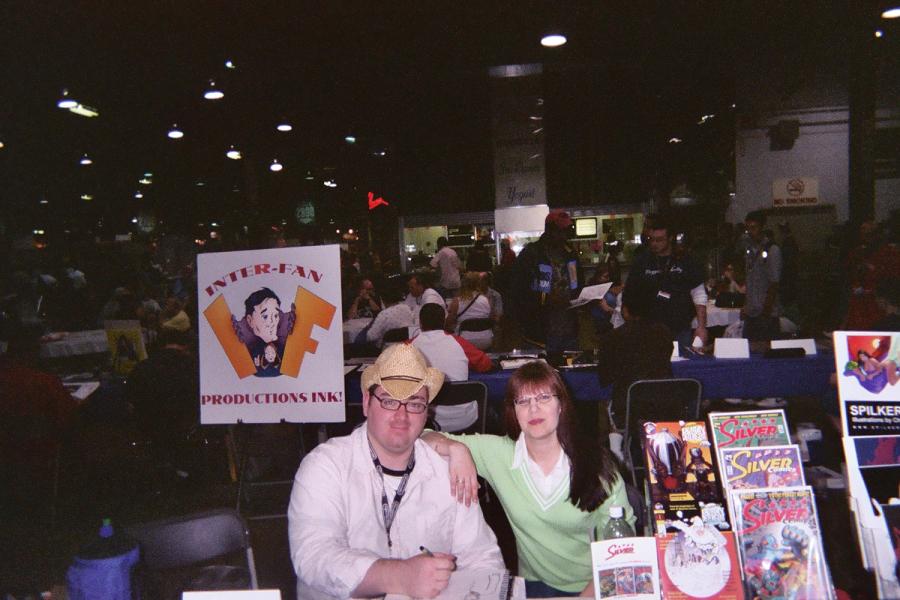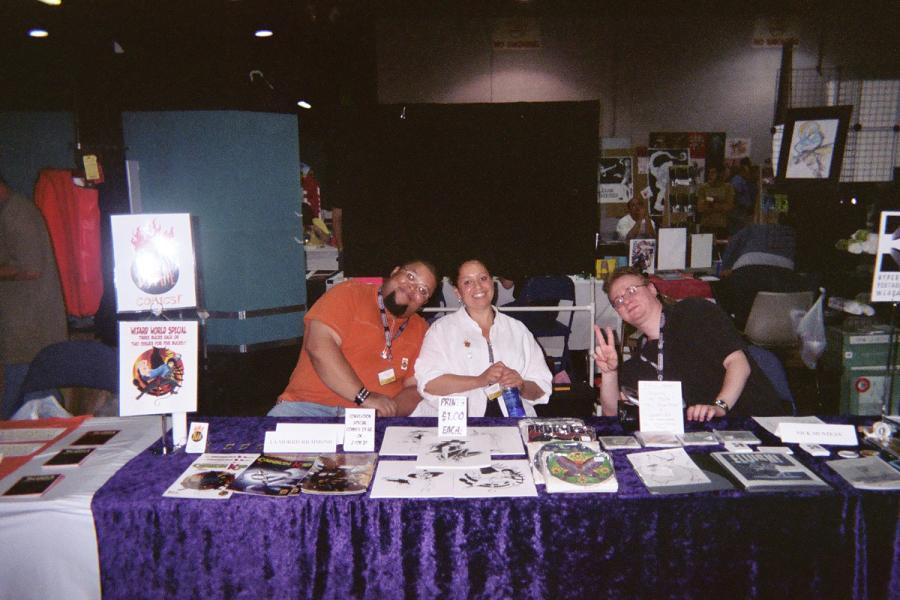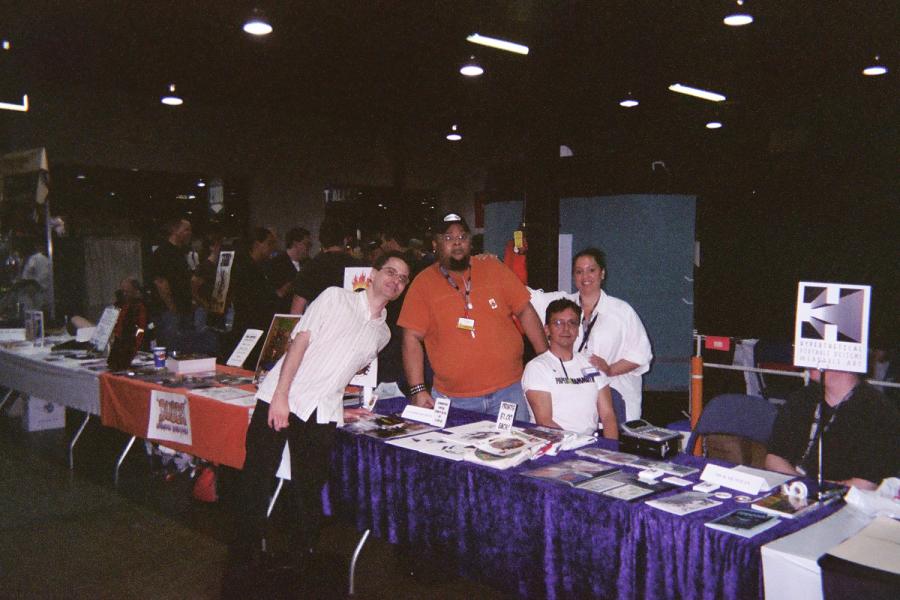 Next 9 are some the folks who came in costume, including Billy (Future Supes) Henderson who was in a lot of these pics. 1) Billy, 2) Joker and Mystic 3) Billy and the fanfilm star of Punisher, 4) Batman 5) who ya gonna call? Ghostbusters or a fair fascimally, 6) Billy and the Scarlet Witch (watch out Billy she destroyed the Avengers and the JLU is next), 7) Someone trying on the ULDM Mask, which Billy will be making the rest of the costume, 8) the Batman Family with the Scarecrow, 9)Watch out Storm Troopers.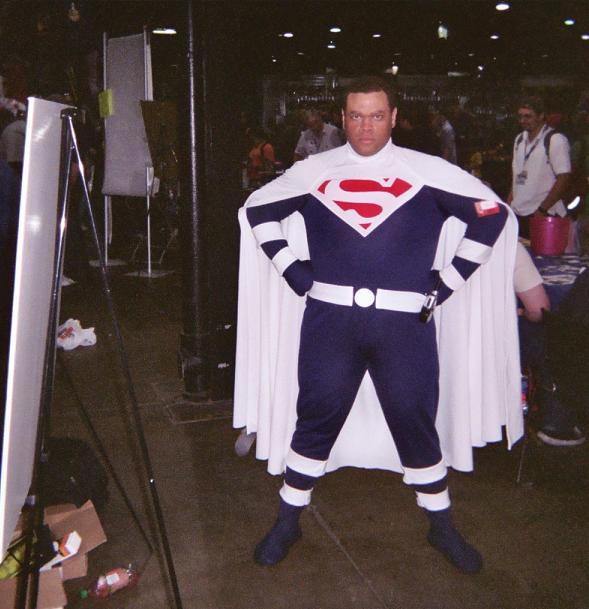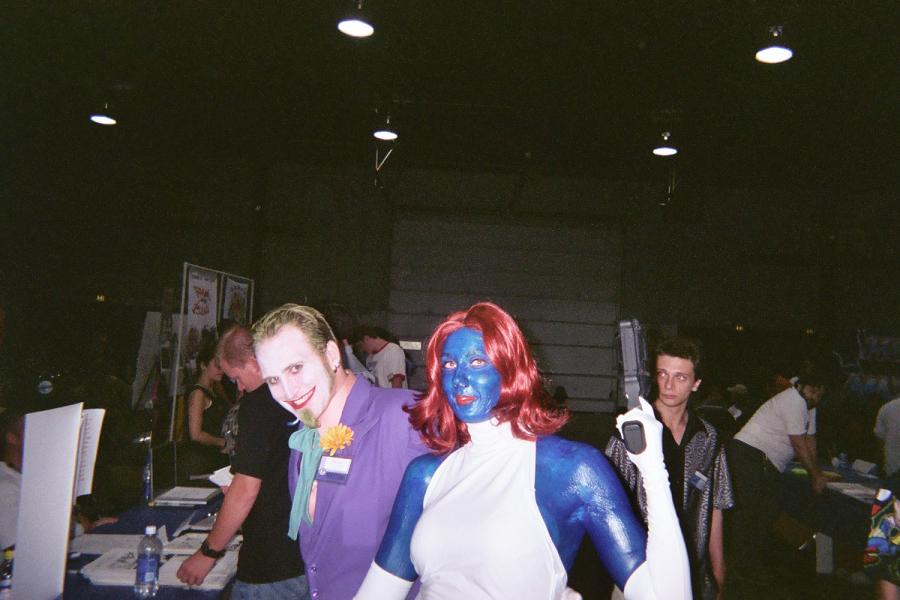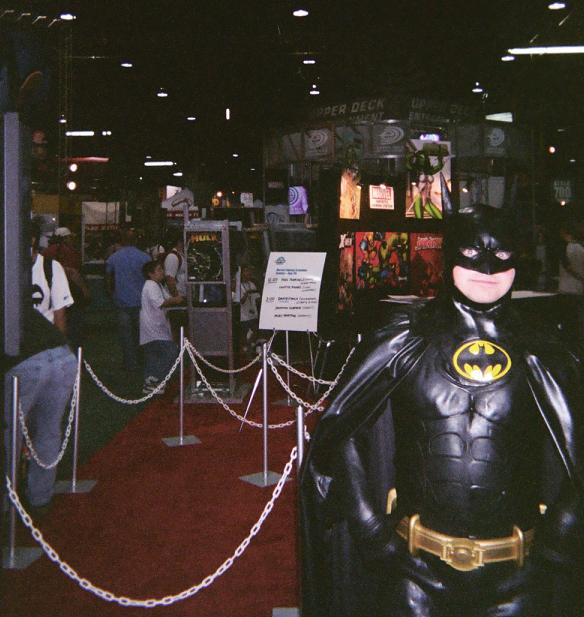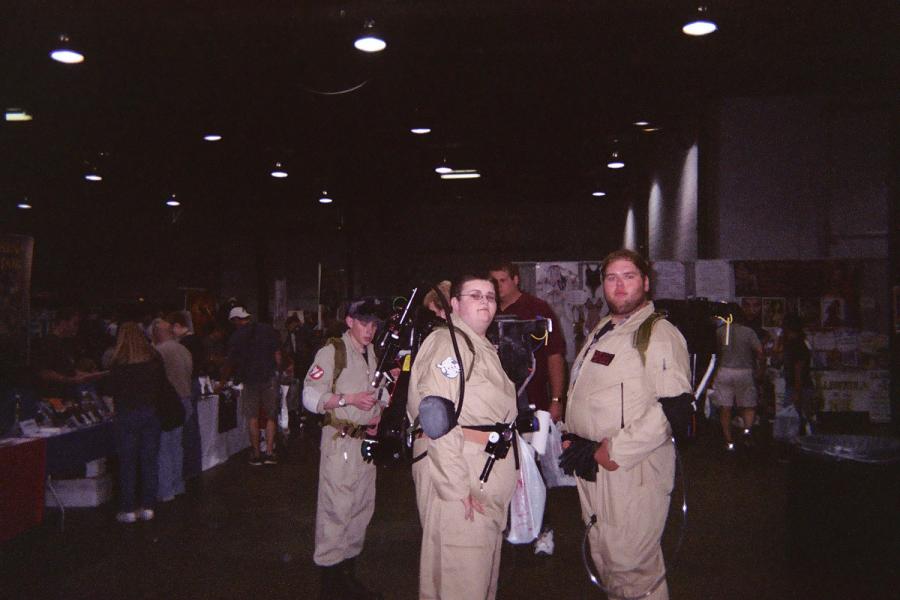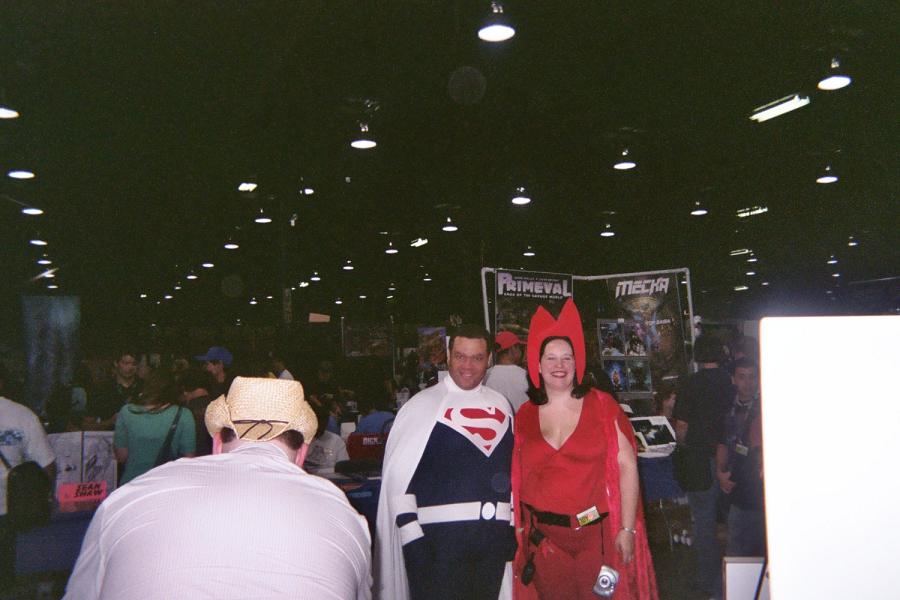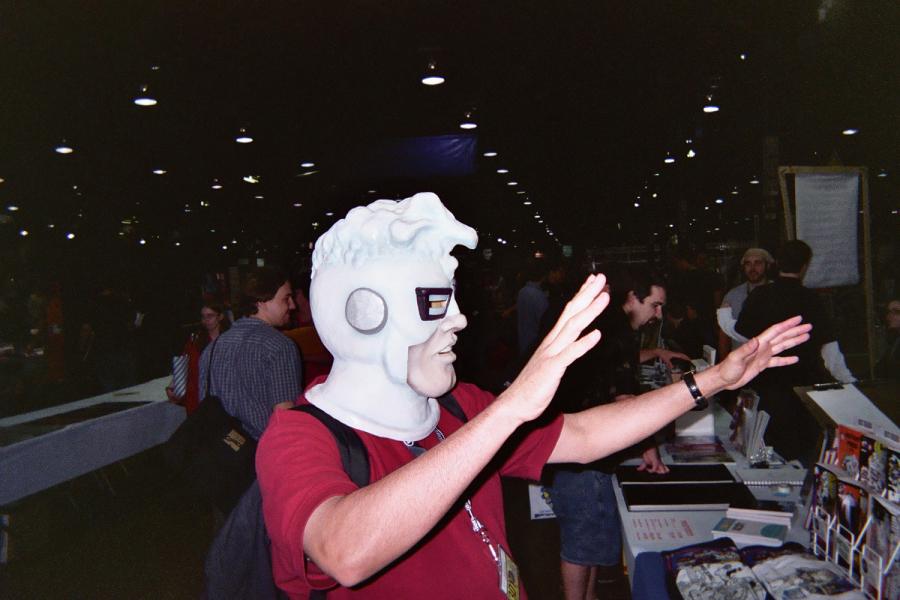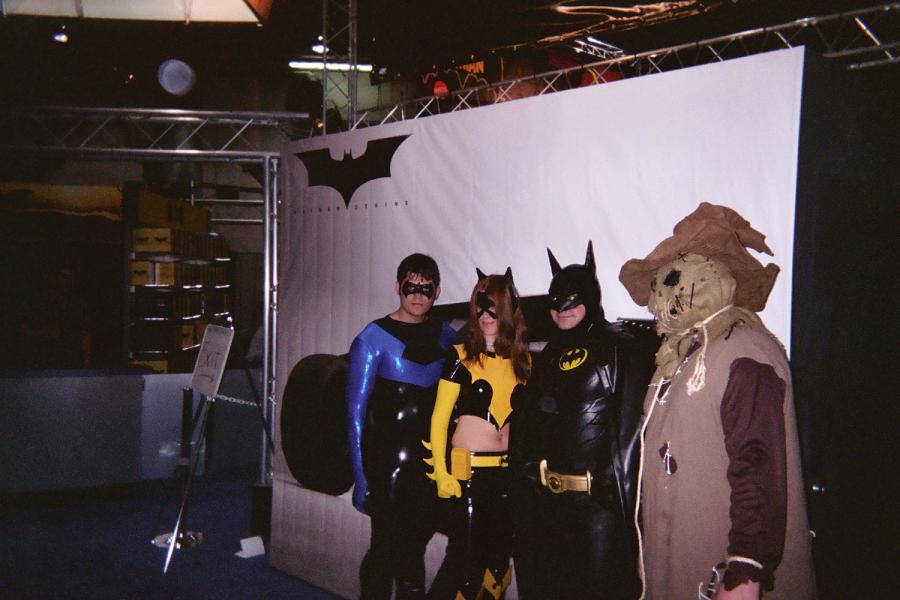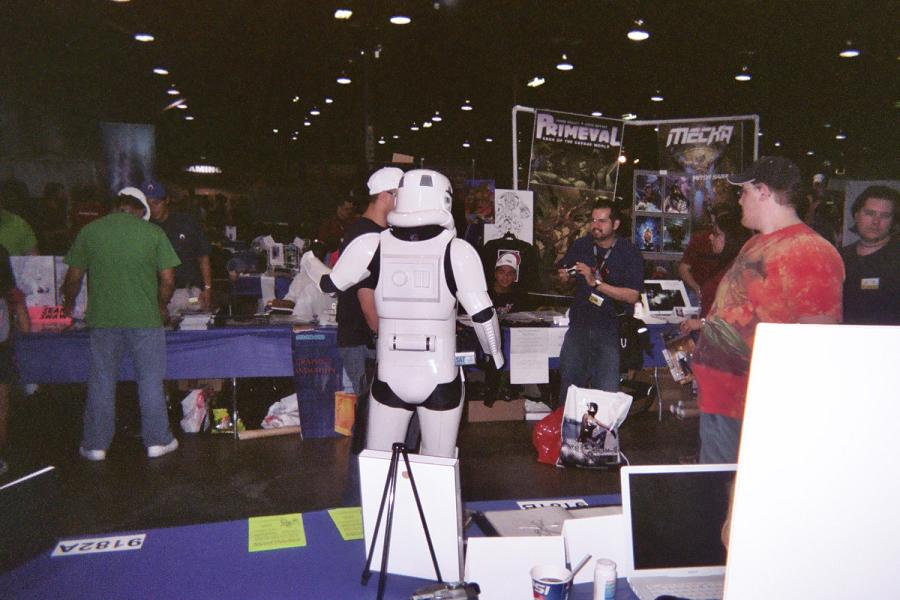 The next 10 are visitors and friends we haven't seen in a while 1) Kari taking a pic of me taking a pic of her and Nick at the IF table (sorry it is so dark,, 2) Nick's bud Tom, 3) Tracy and Eric (Tracy is a co-worker from Chase), 4) Oh, how sweet! WAL, Jessica (WAL's wife) gets the "Kavacky hug" from Scott, 5) Billy Henderson out of costume 6) Jessica and Wally (WAL) Lowe who has colored such covers as Canton Kid from B.L.A.M. Comics , 7) Todd Payuk, 8) Scott at the Kaosfield Studio table with the Pisciones, 9) Scott and Nick my former ushers at mine and Lady DOC's wedding meet again. 10) Arron and Beth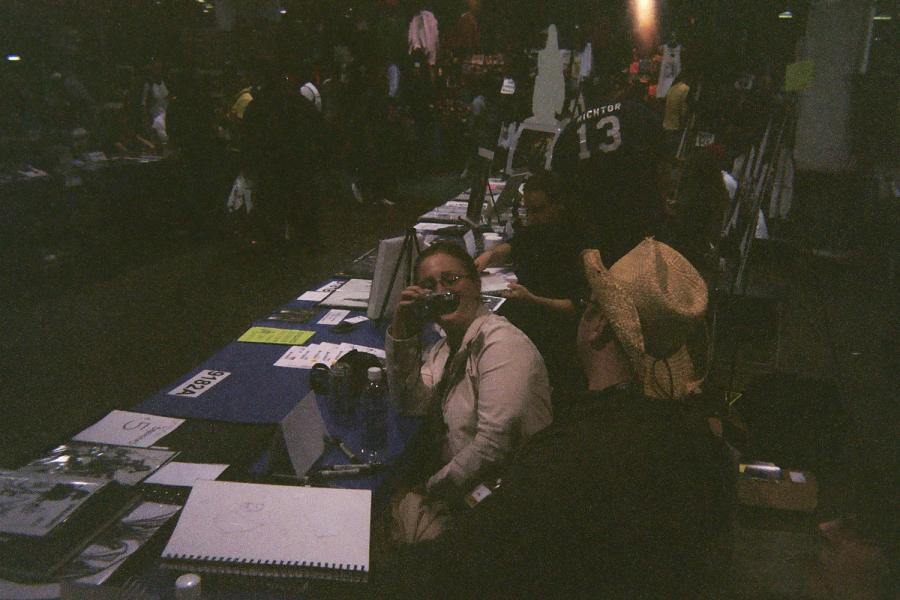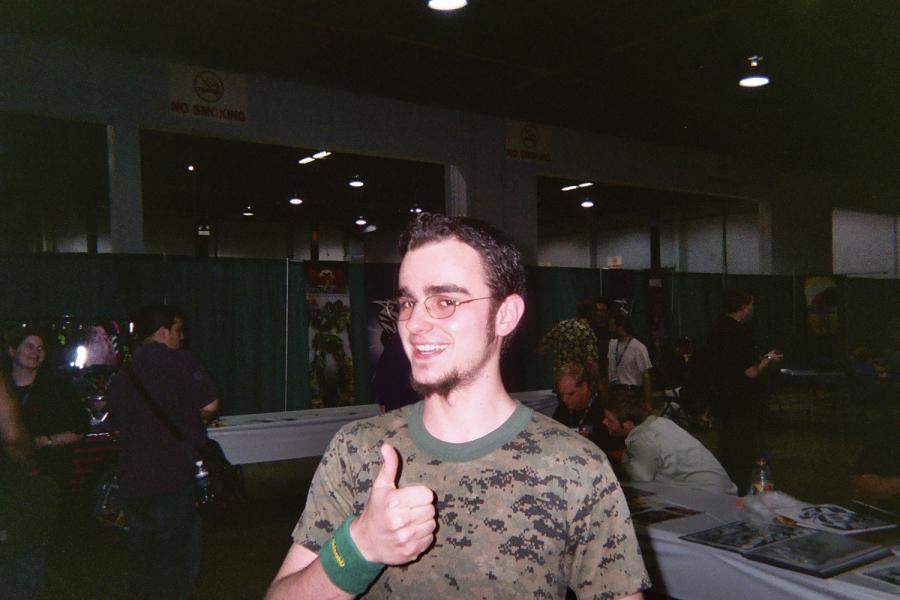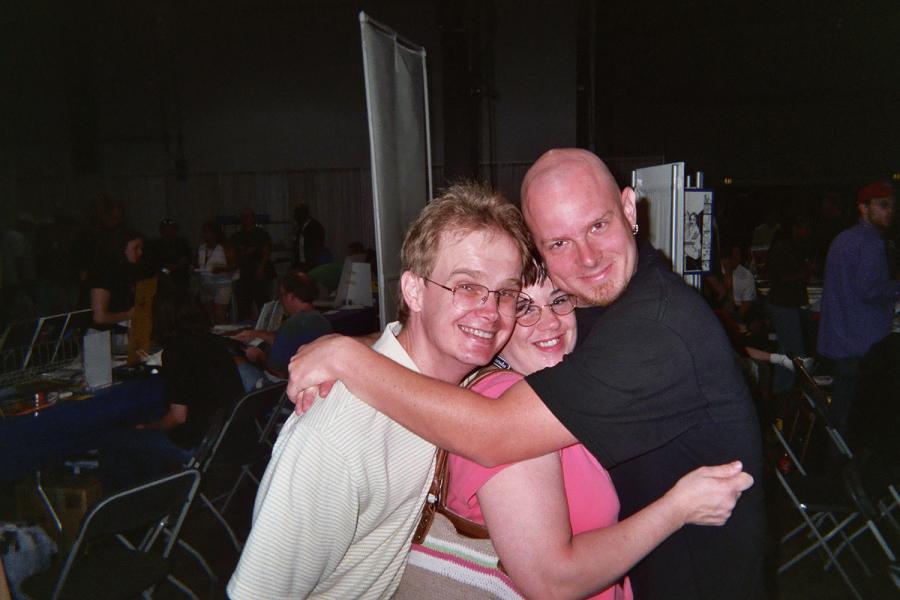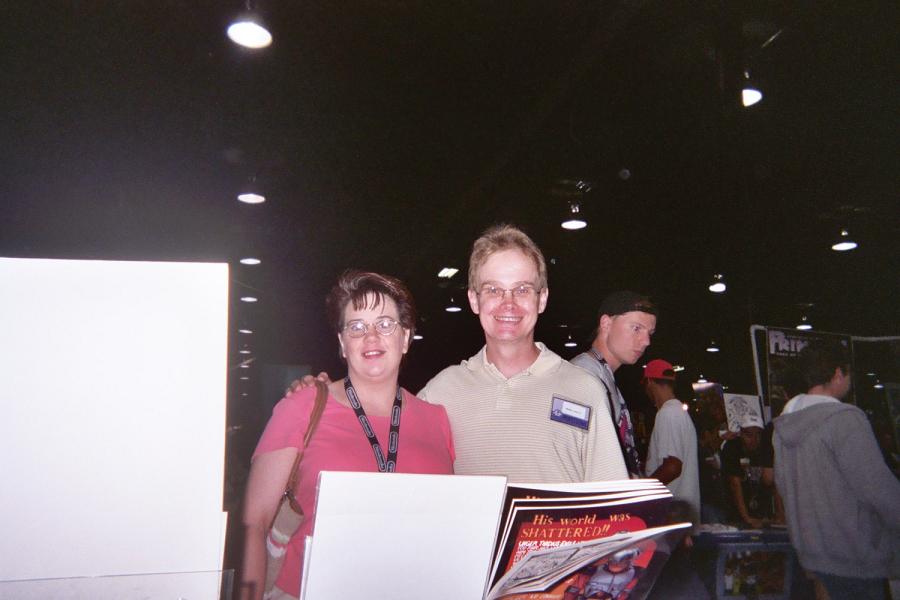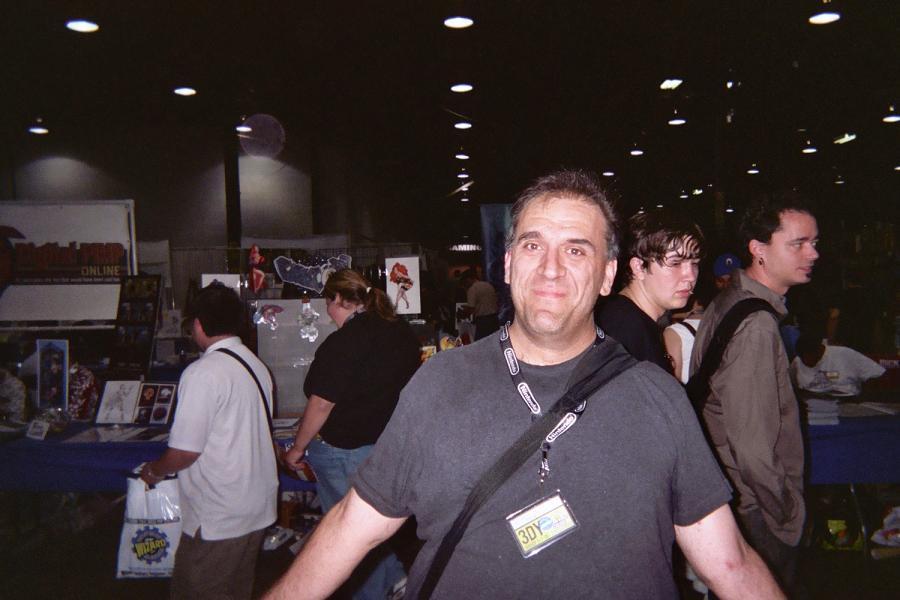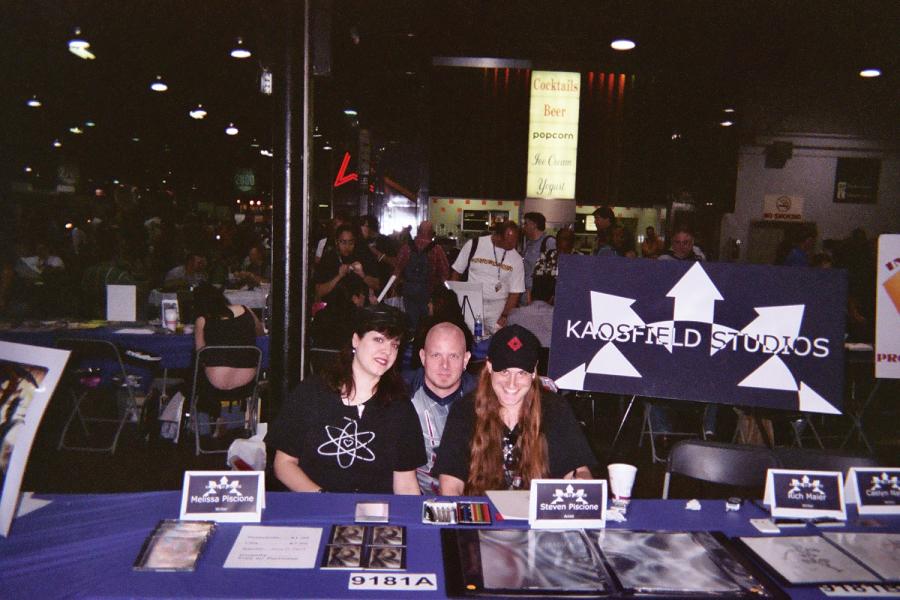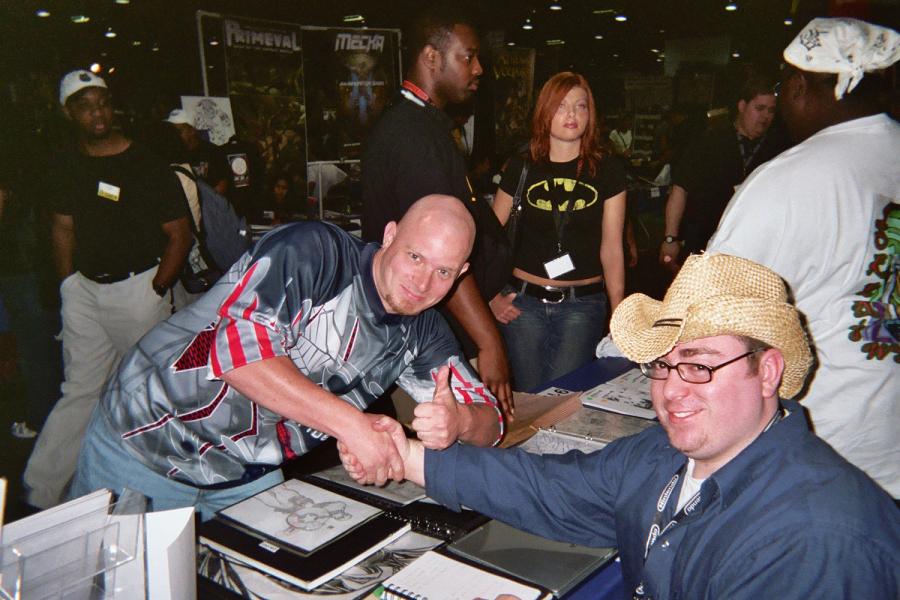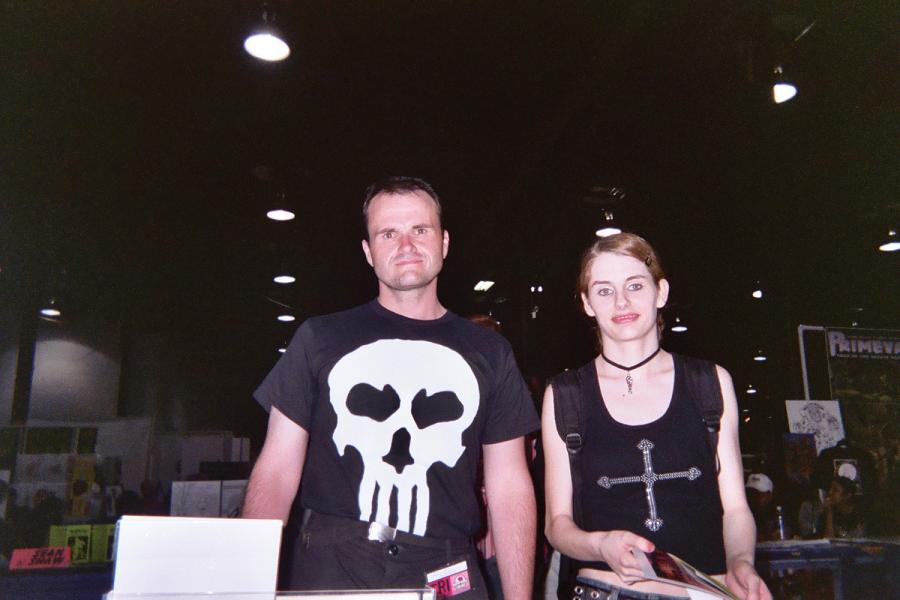 The next 5 are Saturday night party going ons 1) Giba Anderson of Griot Publishing with his better half Mina (who's first con WW is) and, that is Rafe in the background talking to Ken Ray, 2) LaMorris who kept calling himself thre Has-Bro (you had to had been there), 3) Meeting Buzzz outside Knuckles Soprts Bar in the HYATT (Which was full so we all went up to Scott's room), 4) Scott doing his favorite thing (mixing potent drinks to get folks smashed) and LaMorris who looks quite happy. 5) and the happy couple the next day Kari and Nick showing off thier Hotel Sofietel wardrobe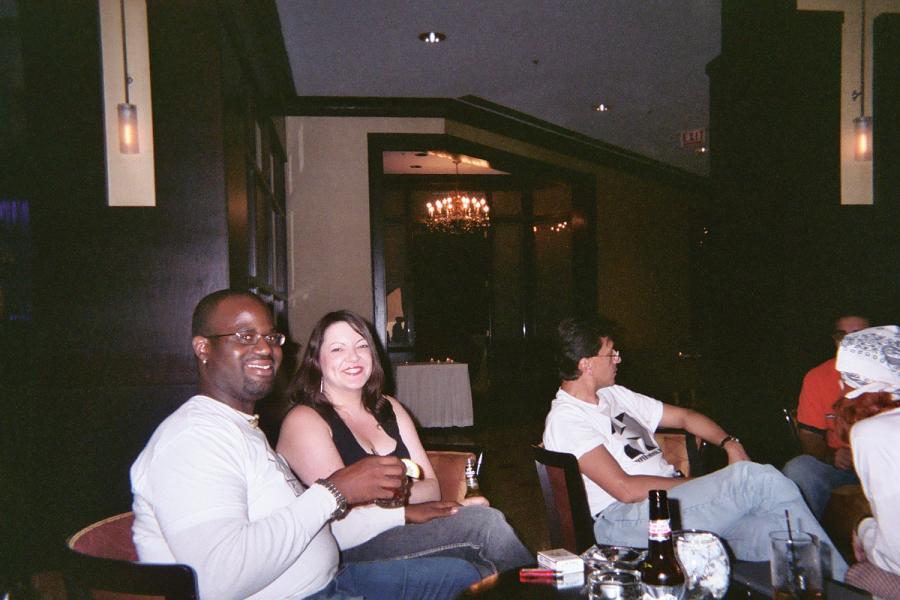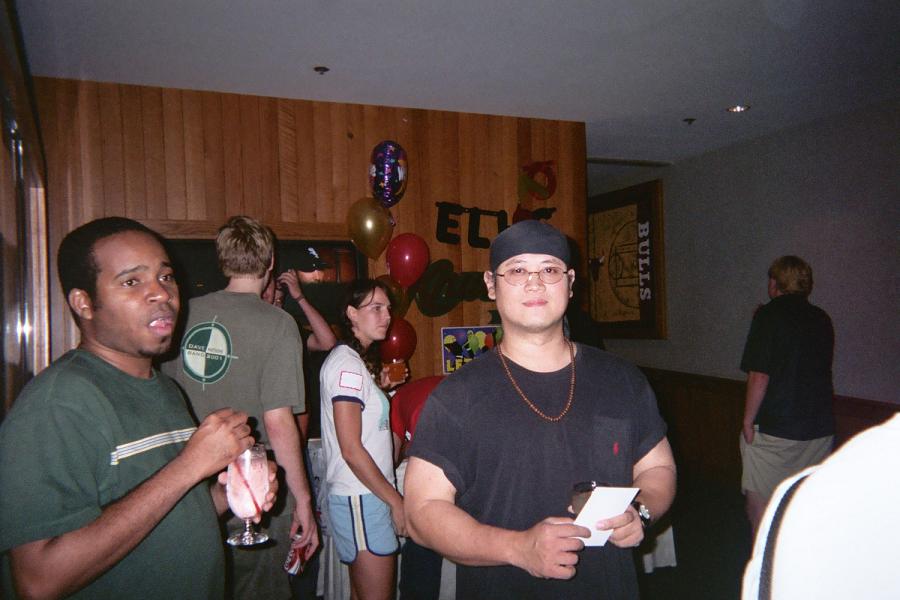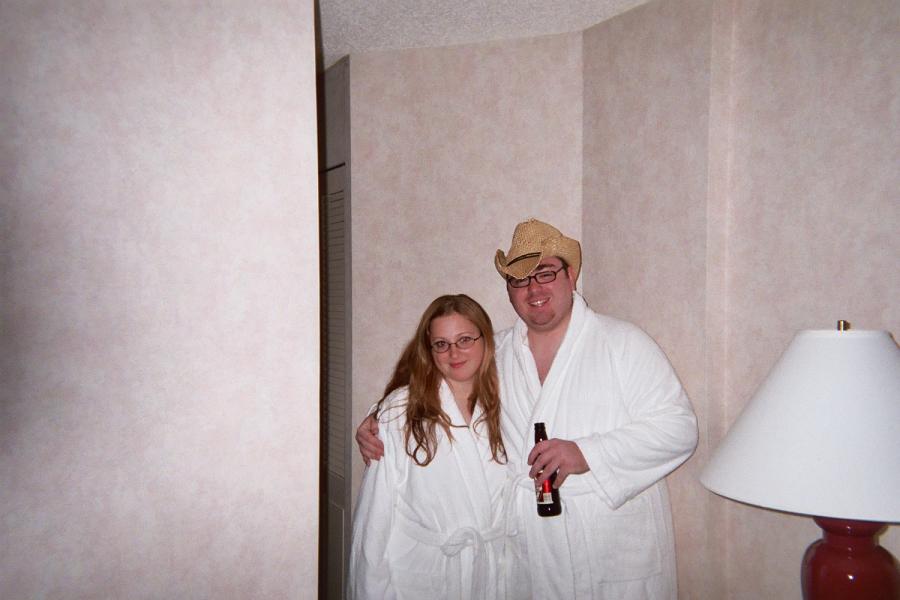 The last pic is a special forme as beyind having my wife there and meeting old friends and making some new ones, meeting Mick Foley ws the best moment in the whole con! He even made a Mr. Socko for Sonofdoc(Steve) and his wife (Sara) as a belated wedding present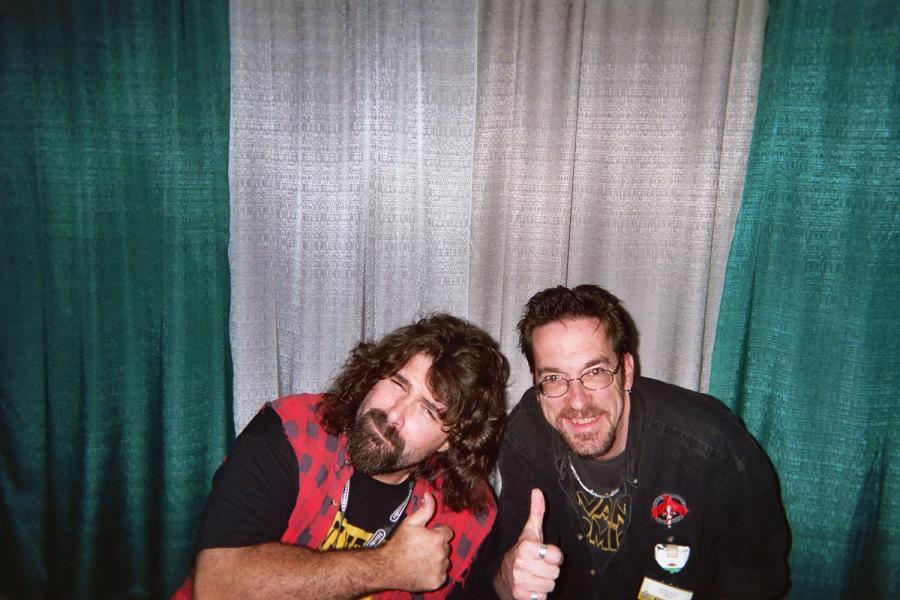 There were others there that as last year unfortunately I did not get pictures such as Mark Innes from Canada and a great figure from Fandom's past, Joane from Rummlestrips and Stan from Squid Works. I was sad the Bill Payuk couldn't make it this year..missed ya Bill. You guys made that convention great!! iFo for life! I might actually come back next year!!


The following are photos taken at Wizard World 2005 "Backstage Parties" by Scott Kavaky (OH10fiero)

The first 2 are : 1 and 2) Opening shots entering WizardWorld