Wizard World aka Chicago Comic Con 2004


The following are photos taken at Wizard World 2004 by Doc

The first 5 are : 1) The INTER-FAN tables from left to righ is Matt Feazell who was a guest of IF and has his own publishing company "Not Available Comics", Nick Hebert and Cantrele Riley, 2) another shot at the iF table from left to right in the back are Sarah, Derick, Steve (SonOfDoc) and Bill, 3) Here is Matt talking to one of his many fans, 4) Great shot at the two Manga gurus Cantrele and Nick, 5) DOC and Lady DOC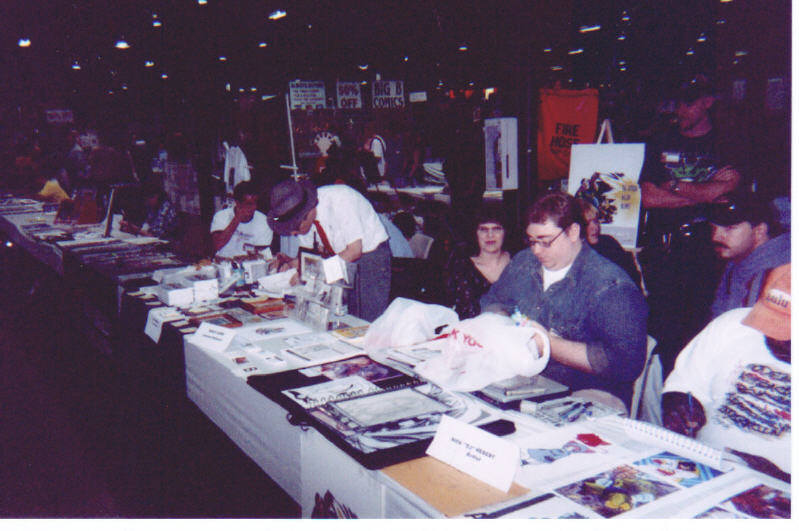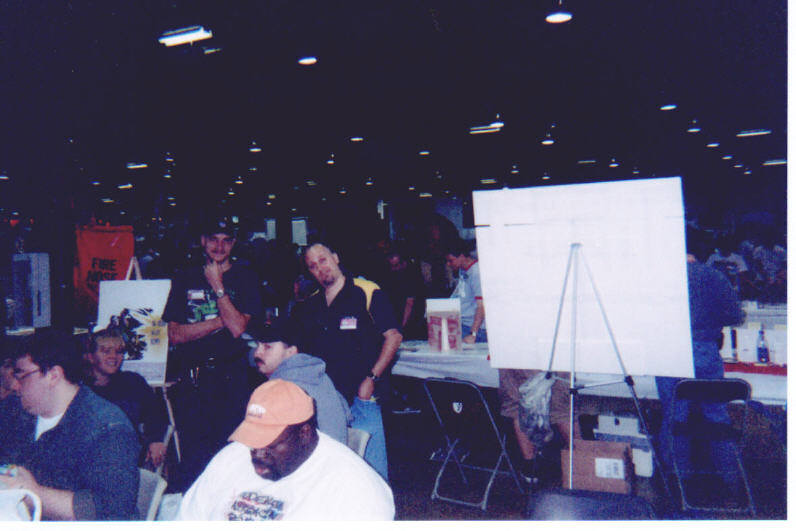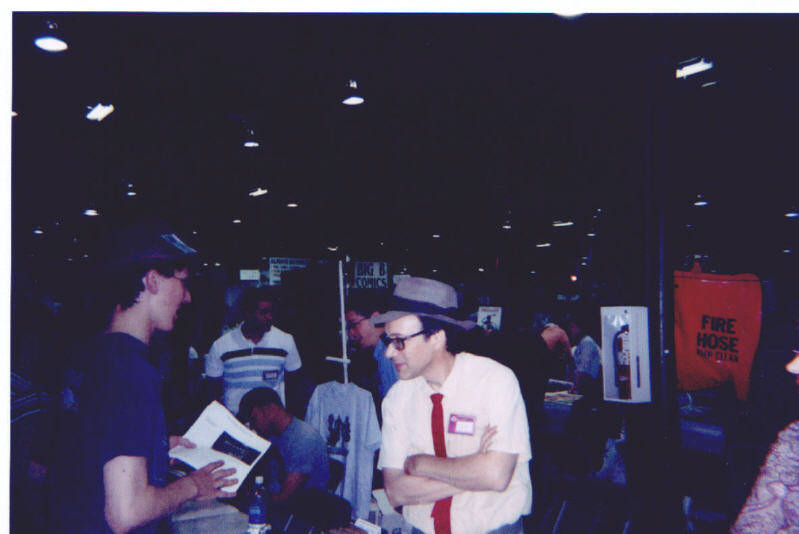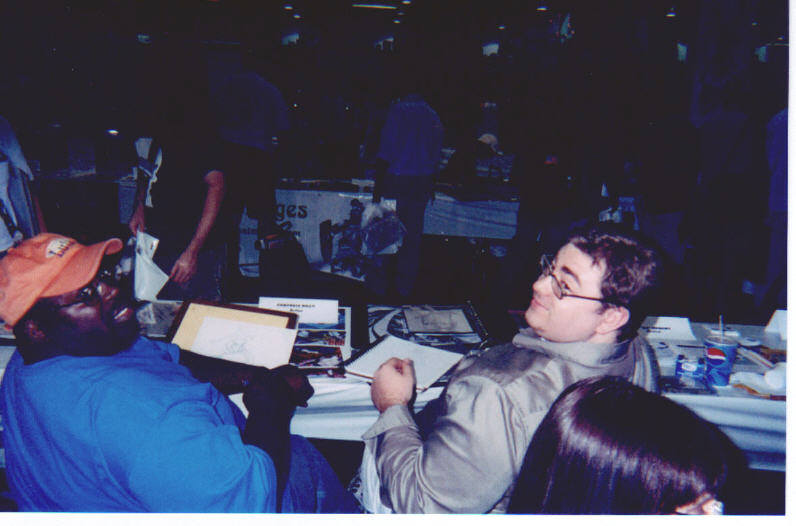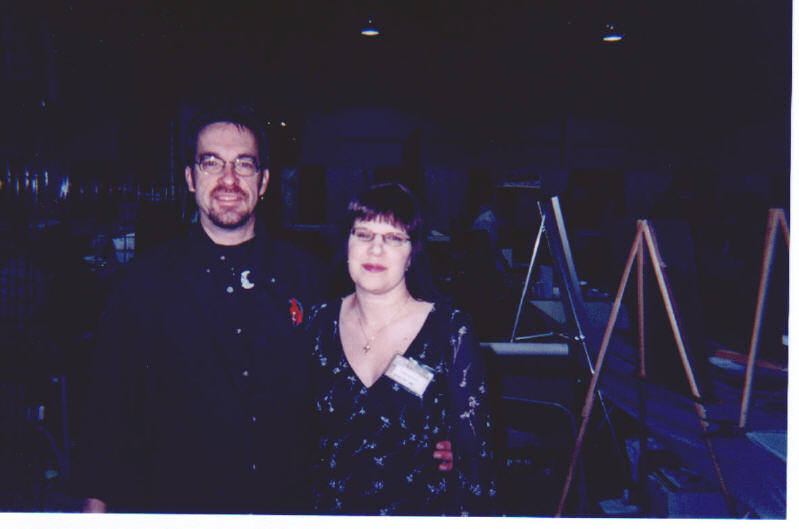 The next 2 are from the bar on Saturday night 1) From left to right Dann Phillips and Rene Castillano of InstantPressComics, Wally Lowe colorist supreme and LaMorris Richmond of Griot Enterprises/Blam Comics, 2) Wally and LaMorris who both worked at the now defunct Comico Comics, 3) DOC and Lady DOC in the walkway between the bar and hotel.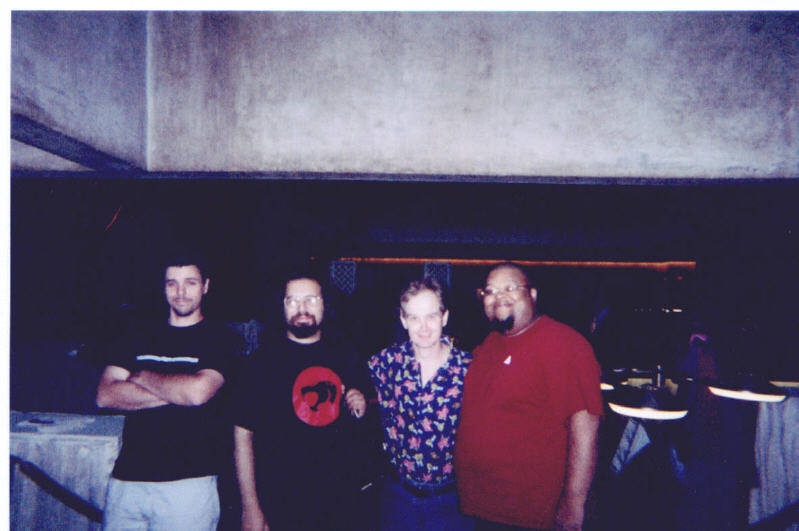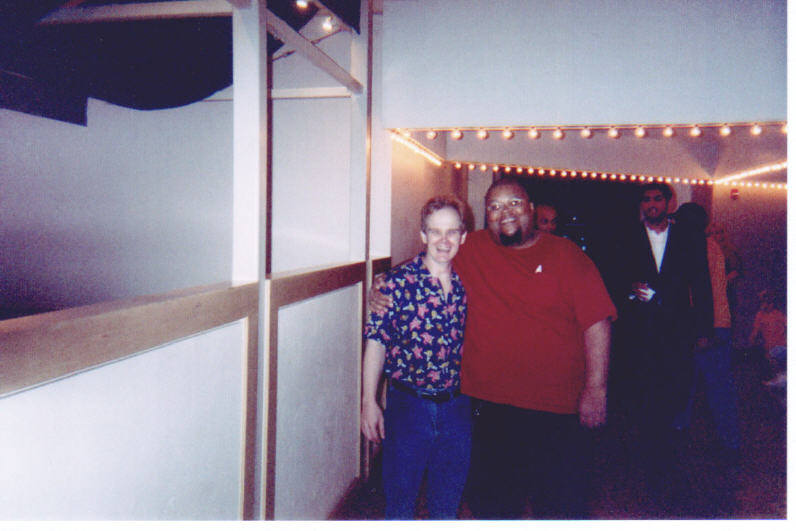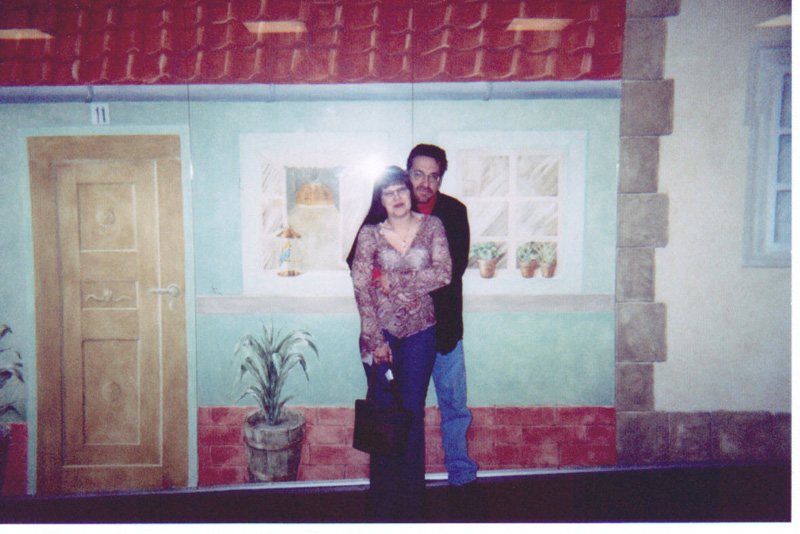 Next five are some more table shots and going ons 1) Looking over Cantrele's shoulder, 2)Ken Ray and some boy from hell (actually Billy H of NOMADINC) 3) from left to right SonOfDoc, Nick, Cantrele, Billy H and Ken Ray, 4) Here we have from left to right Matt, derick, SonOfDOC and Nick, 5) Billy "HellBoy" H with a fan, 6)Billy h. aka NOMADINC aka Hell Boy.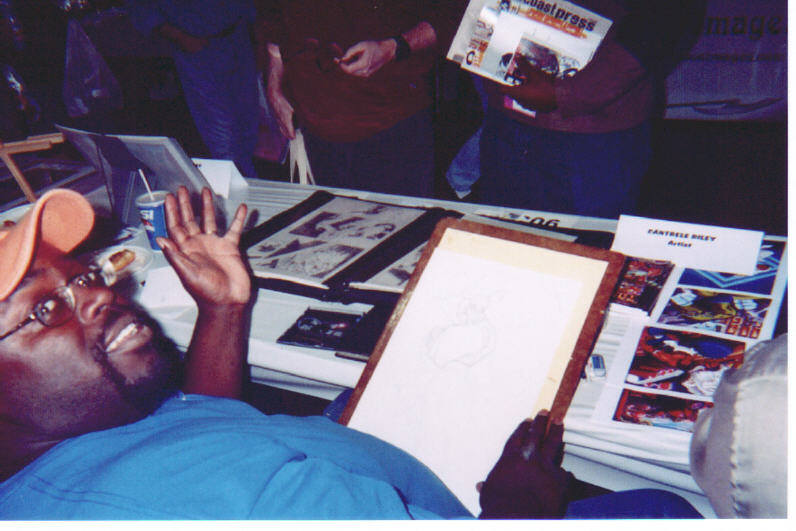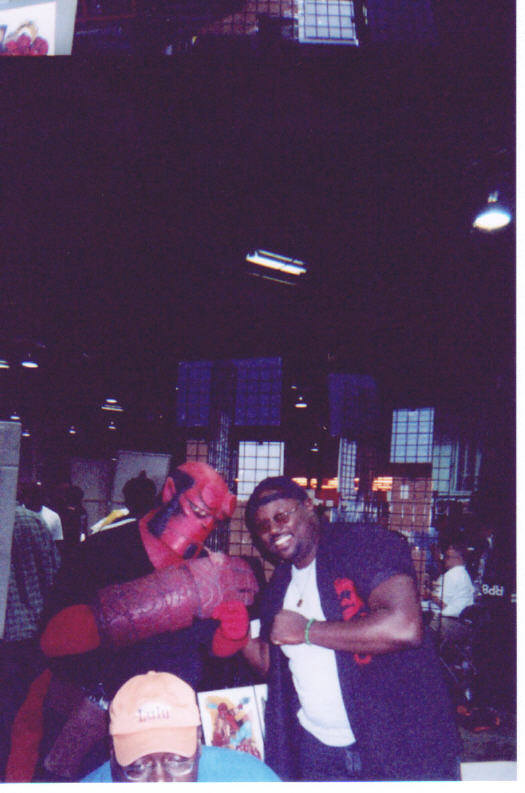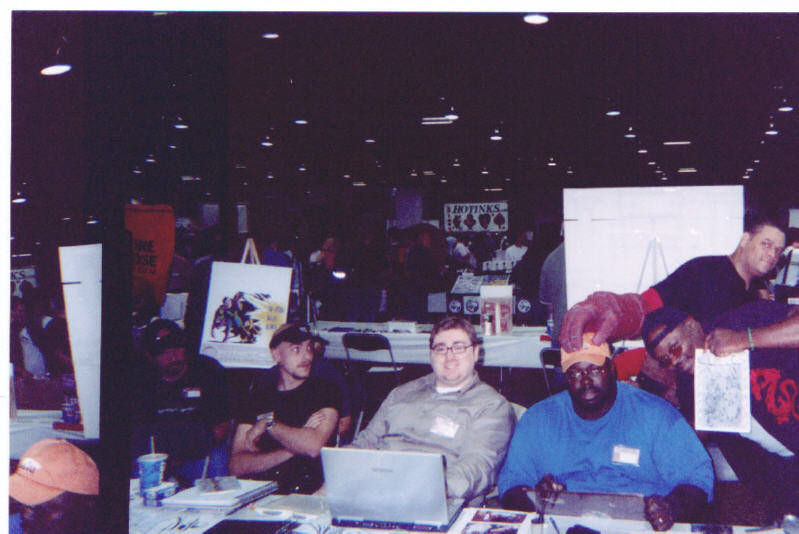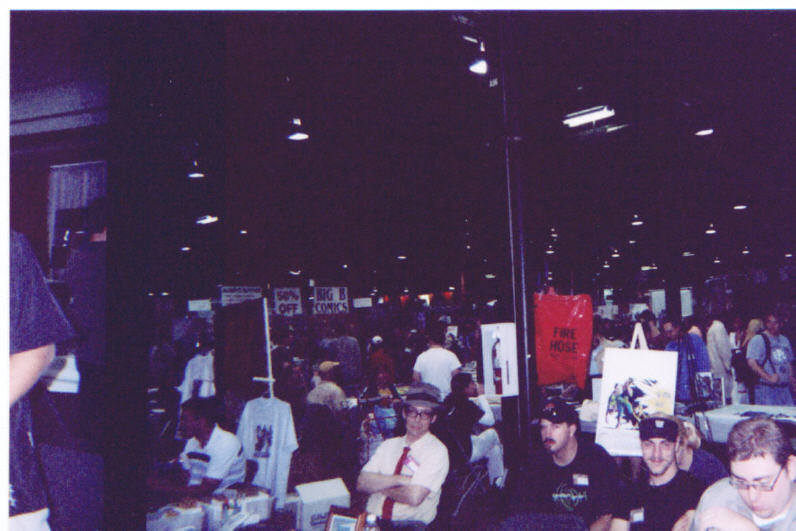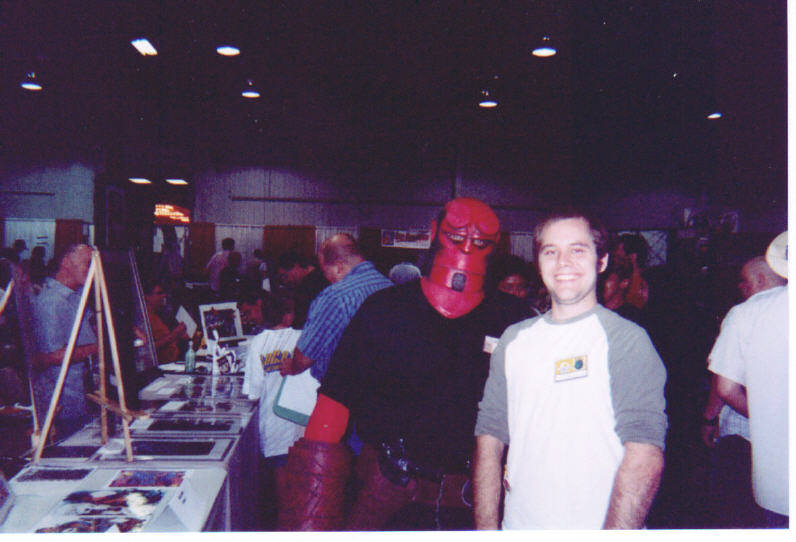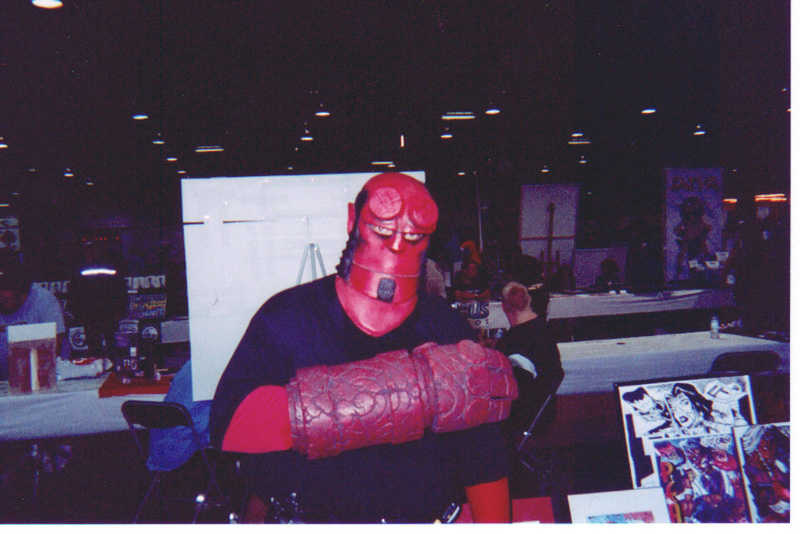 The next set are people I had the pleasure of meeting: 1) DOC and Baltazar of Electric Milk fame, 2) DOC and Franchesco, 3) DOC and Gary Carlson of Big Bang Comics, 4) DOC and Chris Ecker of BBC and Creator of IF's own FanMan 5) DOC and Marty Nordell creator of the Golden Age Green Lantern, 6) DOC and John Davis former co owner of the late great Capital City Distribution and DOC's former boss now of Davis Marketing Services,7) DOC and LaMorris, 8). And of course someone I had ran into more at this conn than in the last 5 years Steve Piscione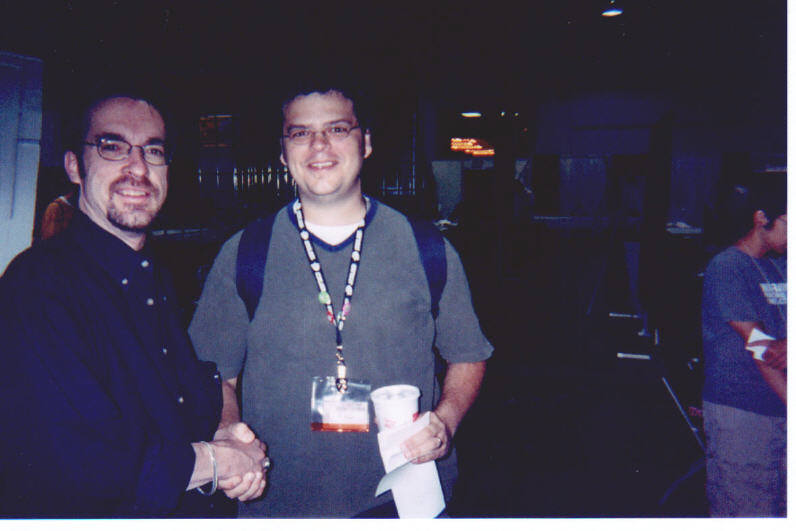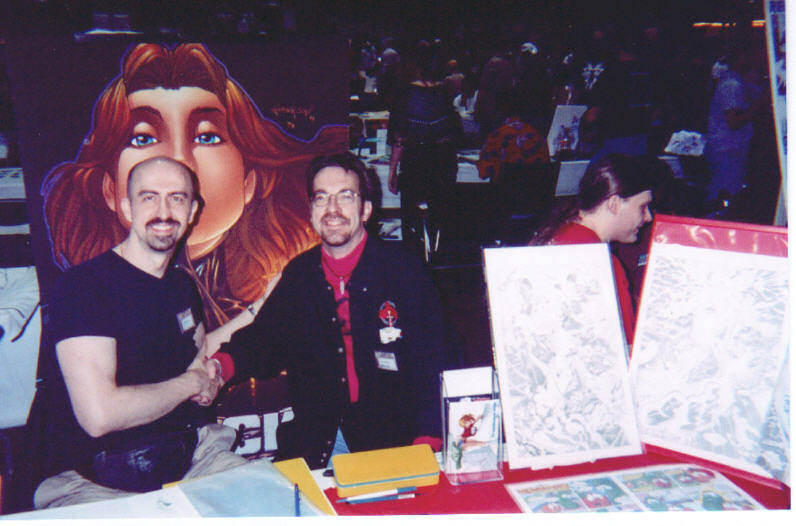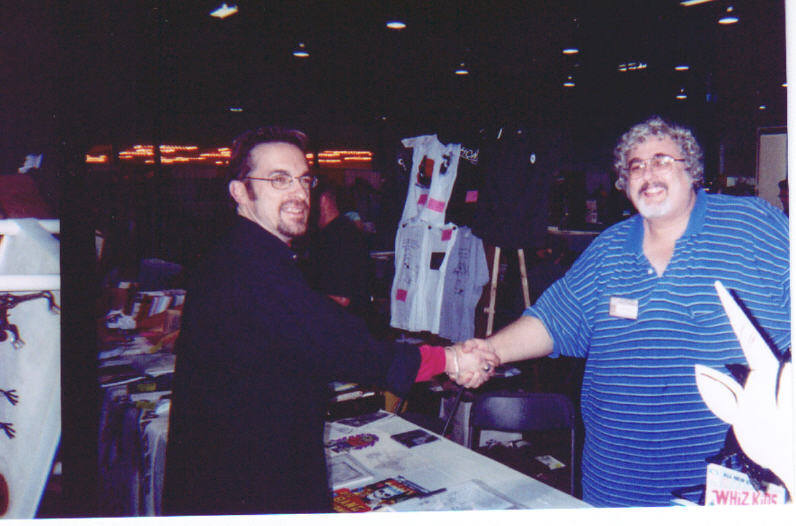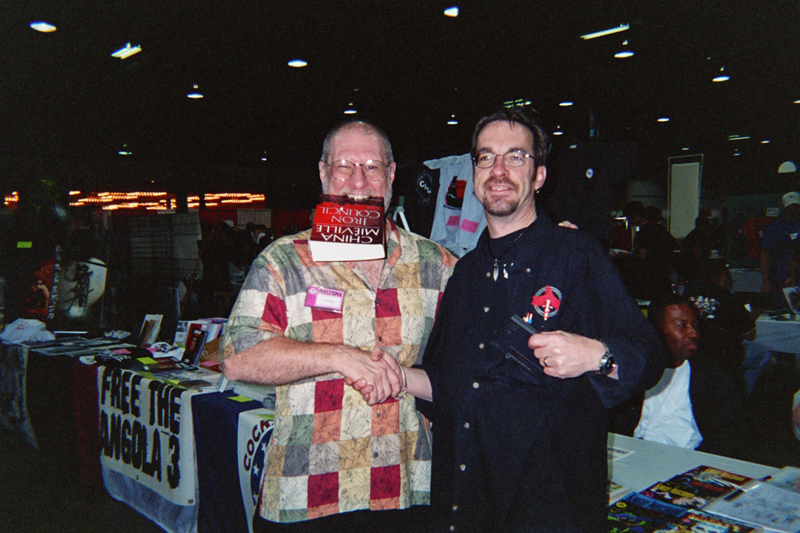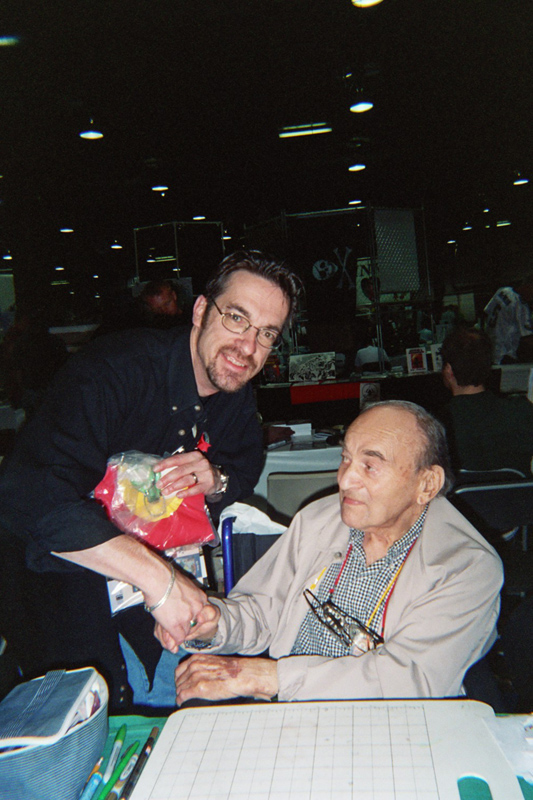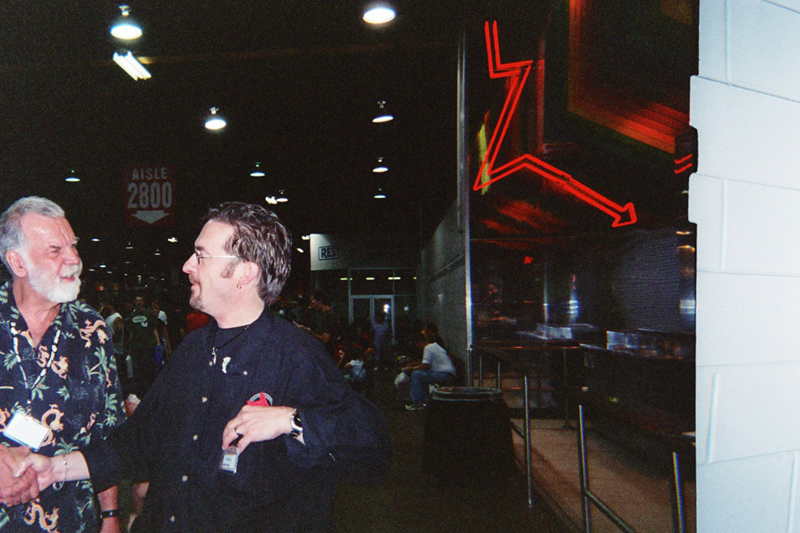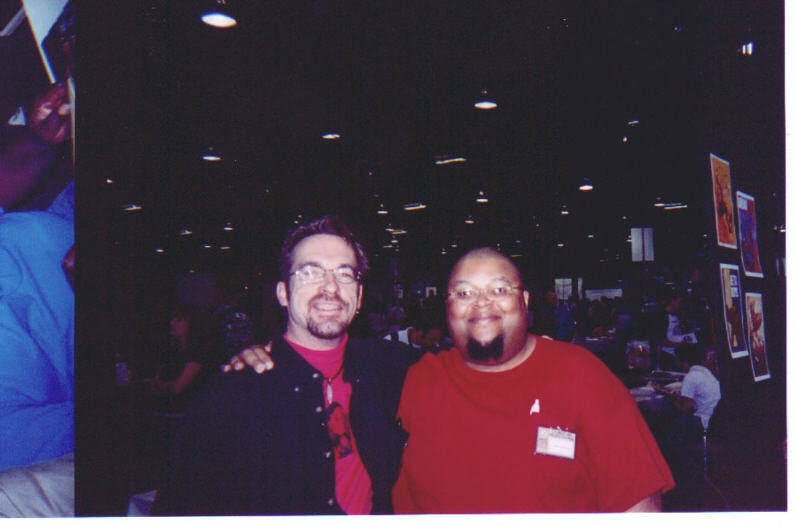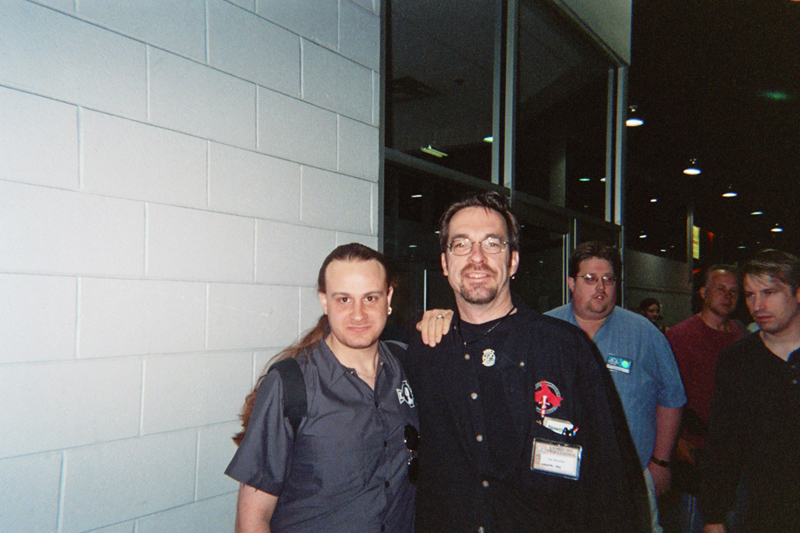 The last set are people having a great time: 1) Kevin Girard of IPC, 2) Doug Rice and Jiba Molei Anderson, 3) competing colorists now fellow fans Marcus David and Wally , 4) Gary, Bill and Joe, legends all! 5) Bill and Chris Ecker, 6) Bill and former survivor of Collectors' Image Zach, 7). NOMADINC and his shield 8)Captain 'Bill Payuk" America.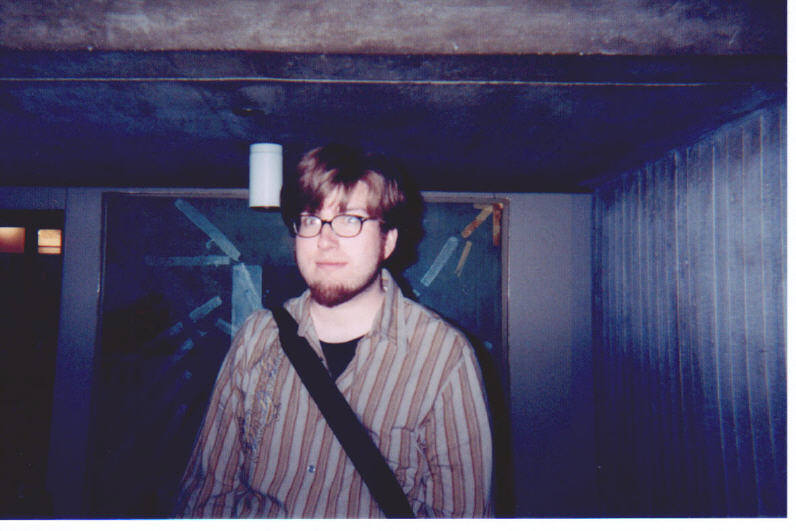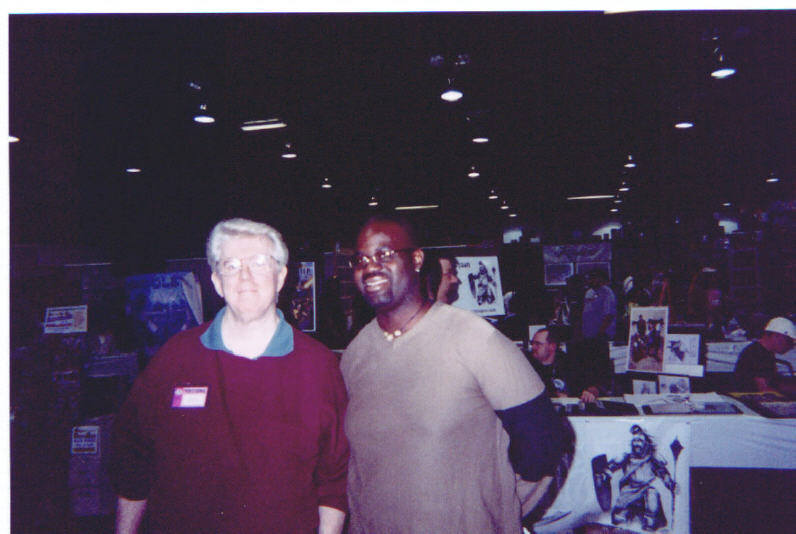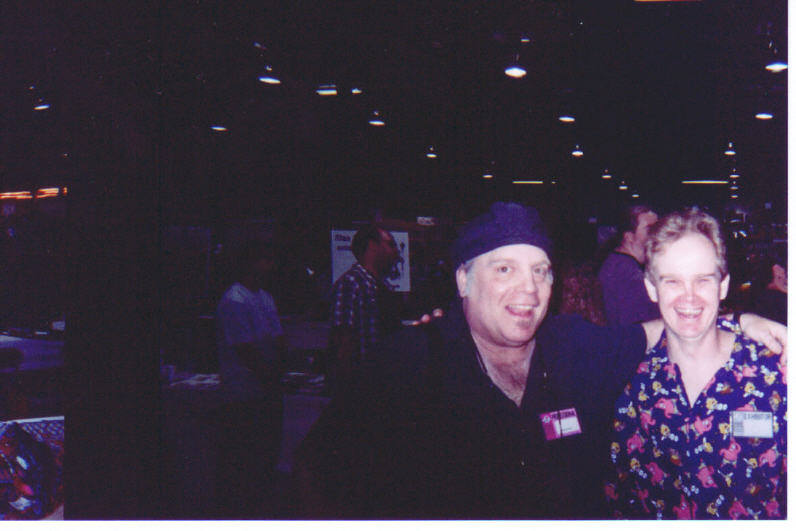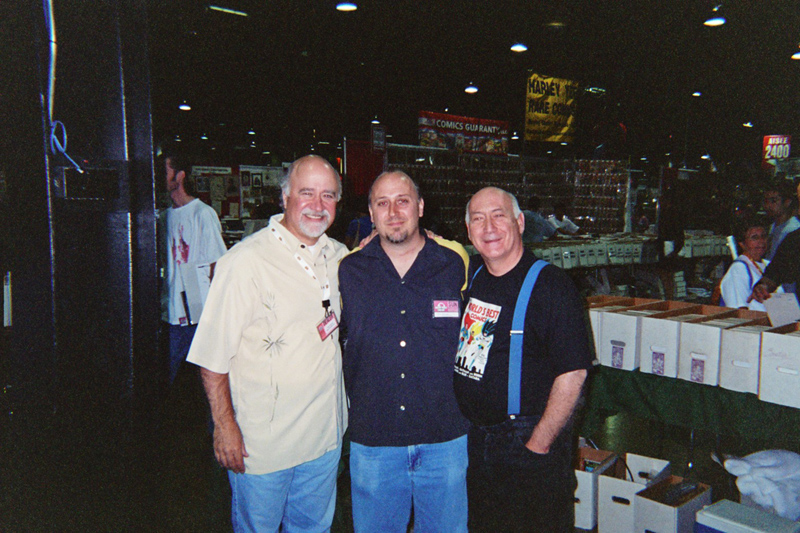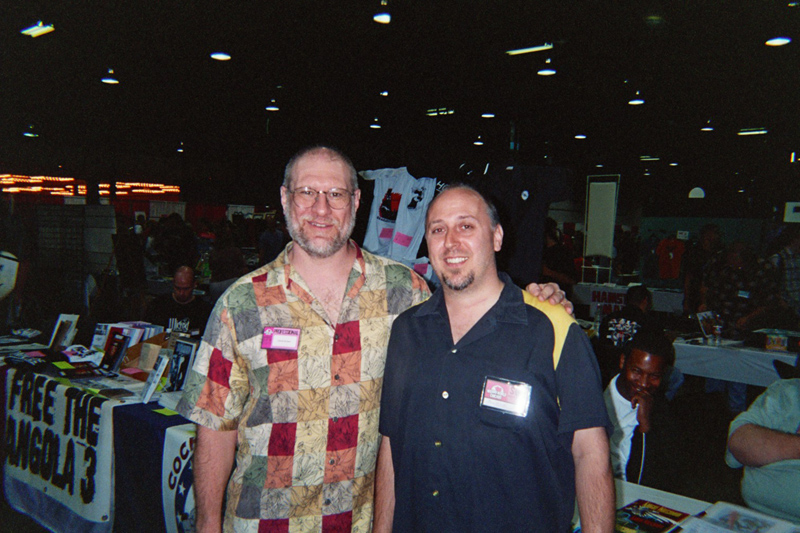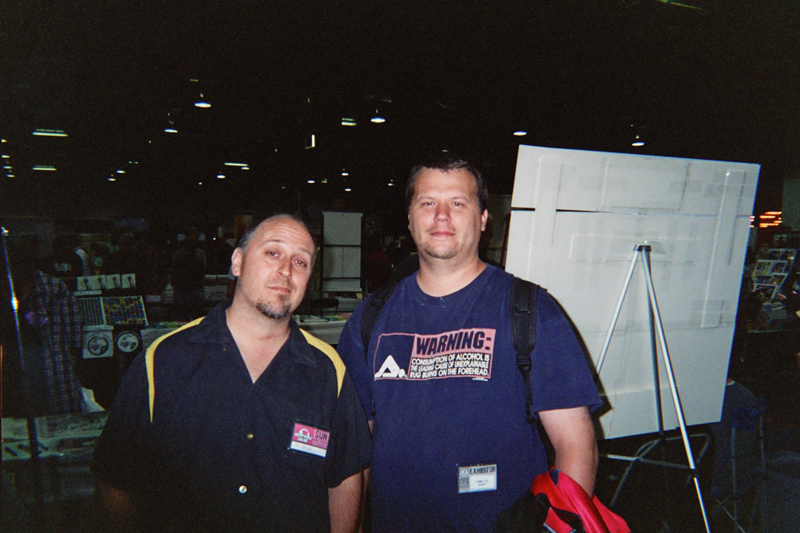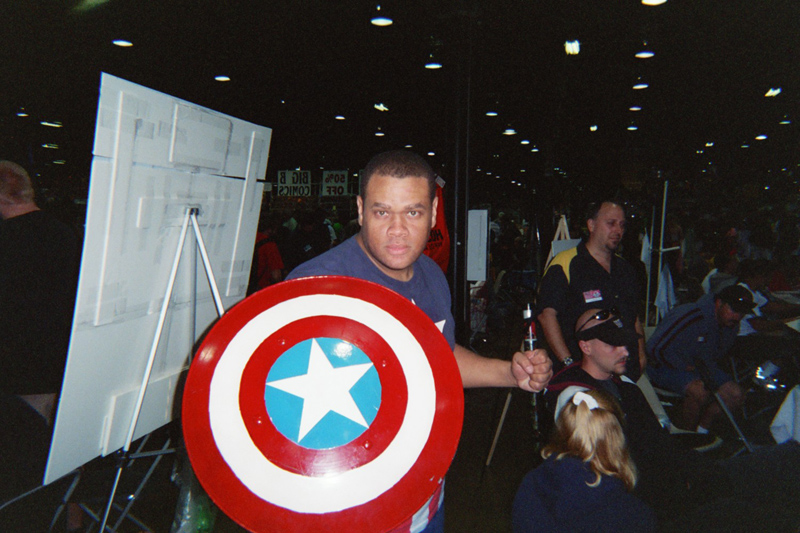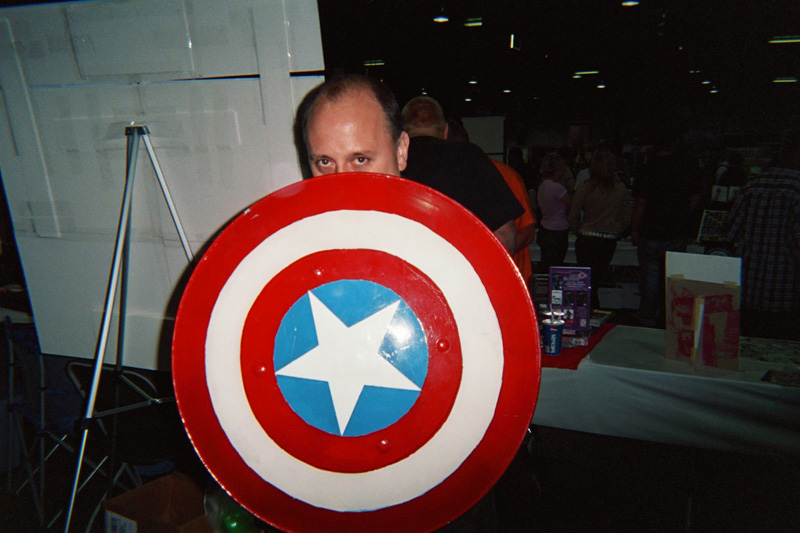 There were others there that unfortunately I did not get pictures with some fine folks like Joanne Mutch of Rummlestrips, Stan Yan of Squid Works, (sorry Stan, the pic didn't come out),Russ Maheras of Maelstrom and Saul of SSS Comics. I also want to thank BUZZ for sketching in my book and SonOfDoc (Steve's) I can't believe I didn't get a pic with him. I am also surprised and perplexed that I didn't have pics taken with my four main artists Nick, Ken Ray, Cantrele and Matt Feazell. You guys made that convention great!! iFo for life! See you all next year!