LaMorris Richmond (B.L.A.M. Comics)
Michael Marcus (aka Jacques Treatment) and George McVey, (Hamtramck Idea Men)
Wade Busby (Mr. E)
Shawnti Therrien (Am I Immortal/Free Lunch Comics/Vice-President of Comicbook Artist's Guild)
Moe Nasser (Indie Artist)
Tony Maldonaldo (TheLonelyRiceChronicles.BlogSpot/Hyperthetical)
Juan Arevalo (Shojin Studios)
Johnny Gomez (Shojin Studios)
Dave Losso (Percy The Nazi Whale/Doodle & Boogs)
Aaron Pittman (Percy The Nazi Whale/Alex Ghost)
Guests of Honor

Alex Nino (70's Dc artist and cover painter)
Doug Klauba (Moonstone artist and cover painter)
Terry Pavlet (INTERFANthology/The Comic Eye)
UPDATE: 04/26/08
Here's the Official UPDATED Info for the Jam:
What: Inter-Fan Jam
Where: Homewood Hotel, Homewood, Illinois
When: September 13-14, 2008 (Out of town attendees can register at the hotel for the 12th)
Tables: $35 each. ($17.50 per day) See below for table info.
Payments: Business Check, Personal Check, Money-orders, or by PayPal. (doc0715@aol.com)
MAKE PAYMENTS PAYABLE TO: INTER-FAN PRODUCTIONS INC.
MAIL PAYMENTS TO: PO BOX 43 Marengo, IL 60152
ALL TABLES MUST BE PAID FOR BY August 31, 2008.
Any questions, send me an e-mail doc@inter-fan.org
As mentioned we have blocked twenty rooms for any out of town guests. See below for room rates and contact info.
This year we have MORE ROOM, MORE VENDORS, and MORE ACTIVITIES. I hope you decided to reserve your table for this year!
Thanks again,
DOC Boucher
Update: April 26, 2008
Well, we have decided to have The jam in September as more of our out of state compatriots might be able to make it out here to join the fun.
As I mentioned above the tables are $35.00 but these are for the 8ft tables of which we have 30 of, we do have 30 of the 6ft tables as well which will go for $30.00 for those who would like those. Please go to the Services and Product Section to order your tables.
I have also blocked 20 rooms for convention guests (1 bed $75.00 per night, 2 beds $80.00 per night), if you would like to reserve a room please contact Homewood Hotel and ask for Satish at 708-957-1600 and mention you will be attending The Jam or let me know directly.
Thanks for your patience.
Update: April 21, 2008
Seems like the Hotel booked the room for Saturday night the 16th so we may have to switch to the weekend of September 12-14, I should know more in a few days as if the folks who have the room do not get the deposit in then we would get it for August.
I rather like September as it WOULD be cooler and the room rates are $75.00 instead of $115.00. Will know more by Thursday.
Thanks for your patience.
Update: April 7, 2008
As you know the earlier March show was canceled due to low response, so we thought that maybe if it was closer to Chicago this might be better for folks.
I am getting things together for The IF Jam in August in cooperation with The Comic Zone in Homewood, Il. Met with OT the manager and Steve Piscione of Kaosfield Studios and who also does the producing of The Comic Code a weekly show The Zone does every Wednesday. Wally was also there as was Lady DOC, we are planning to have The Jam on the weekend of August 15, maybe even two days if things go right. I just heard from Alex Nino that he may make a trip out. Speaking of The Jam I just downloaded all the pics taken from the 2007 show, so please take a look.
Just talked to the hotel management and the weekend of the 15th is free and talked over what room we would use (The Derby No not Kerwood Room), followed that up with an e-mail and background on IF and requested about room rates for those who want to stay overnight. I plan to go out there Wednesday and meet them and hopefully nail down some final figures.
Oh, here is the link to the hotel:
HOMEWOOD HOTEL
Update: April 8, 2008
Well, one hurdle down, went to the hotel secured the room, don't need to bring deposit till next week. Got a pretty good deal for two days. Unfortunately he wouldn't budge on the room rates of $105.00 for a single and $115.00 for a double. A little high but you do get to use the pool they have there which is pretty nice. However, there are at least 5 other hotels around the Homewood so I will contact them and see what I can find out.
The shop (The Zone) is about a 5 minute drive from the hotel and there are plenty of shops and restaurants around. We will have a pre-Jam signing at the shop Friday for those who come. I will now send out an e-mail to see who is interested, We have tables for those who bought them for the canceled March show and OT has two artists interested, one of them being Doug Rice of Dynamo Joe fame.
OT, the manager gave me contact info from one of the Chicago radio stations and getting contact info on groups we can try to help in the area.
Pre-Inter-Fan Jam 2008 Hotel photos.
Here are some photos of the Homewood Hotel and the room and area we will be using.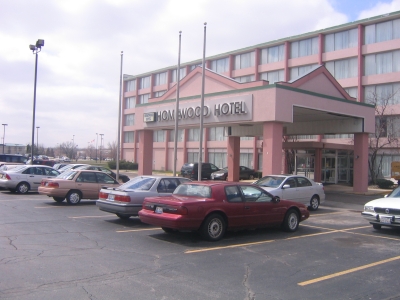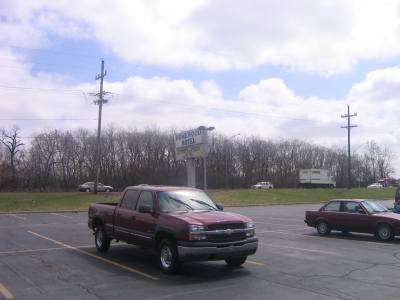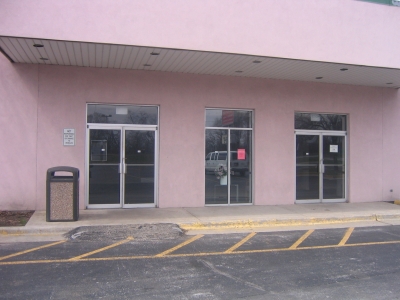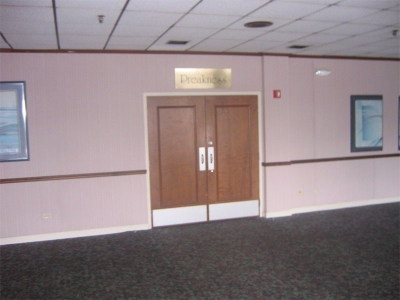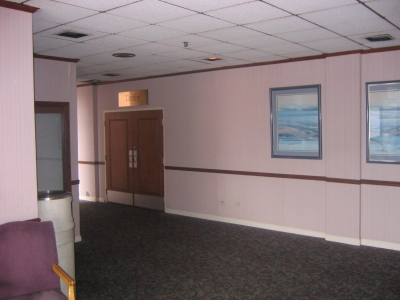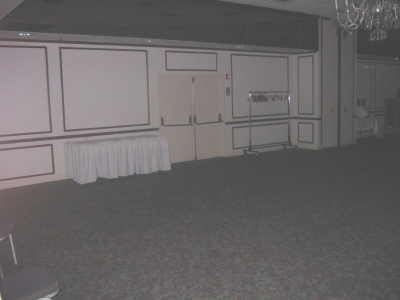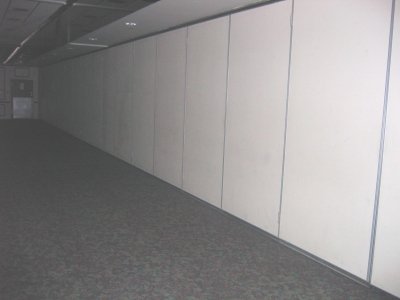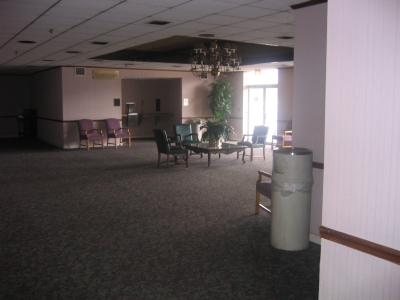 Here are some downtown Homewood shots in front of The Zone. Quite quaint.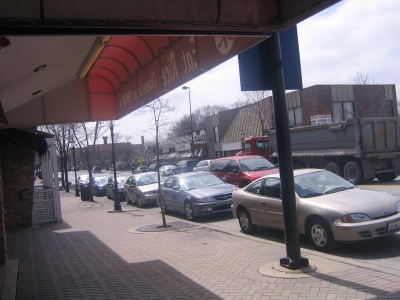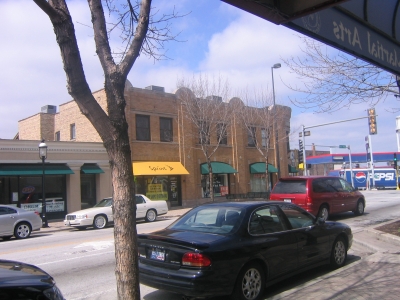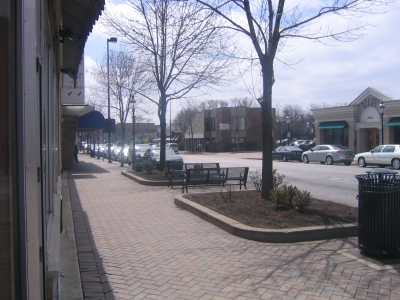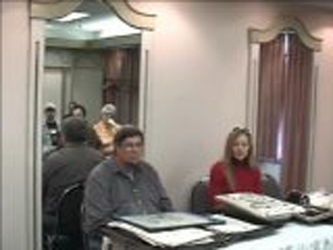 Interfan Jam 2008 Part 1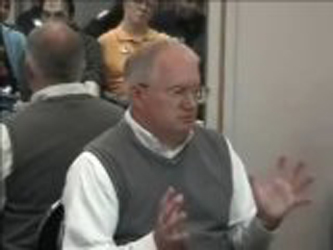 Interfan Jam 2008 Part 2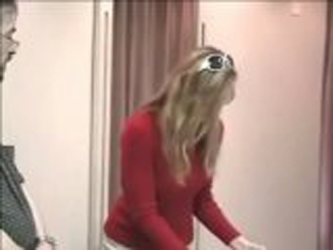 Interfan Jam 2008 Part 3